FCPA Compliance Procedures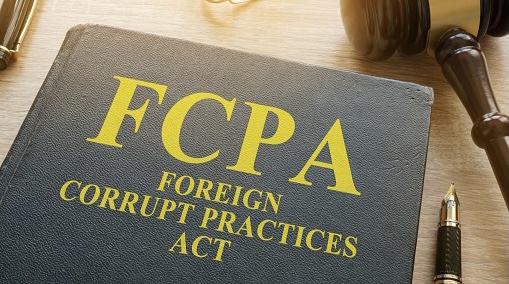 FCPA Compliance Procedures
These procedures have been developed to provide guidance concerning compliance with the Foreign Corrupt Practices Act ("FCPA") and the Rochester Institute of Technology's ("RIT" or "Institute") FCPA Policy. These procedures are to be followed as part of RIT's FCPA Policy implementation.
The Policy requires RIT never pay bribes to foreign officials in order to improperly influence that person to favor RIT in its activities or to improperly influence that person to engage in or continue to engage in activities with RIT. RIT employees also need to be aware of other circumstances that might indicate that a violation of the FCPA is taking place, and be aware of "red flags" discussed below that may indicate a potential FCPA violation. If a red flag is identified, the safest approach is to avoid making the payment at issue and consult the RIT Office of Legal Affairs. A number of scenarios discussed in section IV and V below give examples of some of these "red flags".
Strict compliance with these standards and the law is of a greater value to RIT than any opportunities that may be delayed or lost as a result of compliance.
RIT will update and refine these Compliance Procedures to ensure that all employees, faculty, staff, agents, representatives understand the importance of the RIT FCPA Policy and the FCPA.
The FCPA exists to prevent corrupt practices in international business transactions. The Act prohibits bribery of officials and employees who work for foreign governments.
Under the FCPA, bribery consists of corruptly making, offering, authorizing or promising to make a payment of anything of value to any Foreign Official or employee, directly or indirectly, for the purpose of improperly influencing an official act or decision, to obtain or retain business, to direct business to any person or entity, or to secure any improper advantage. These prohibitions are applicable to United States organizations, public or private, and regardless of whether they are pursuing official government contracts or business. They are also applicable to "any person," including a foreign person or firm (including employees and agents), that commits a prohibited act in the United States. Further, a United States entity may be held liable under the FCPA for the improper activities of its foreign subsidiaries if the United States entity authorized or participated in the conduct.
The FCPA prohibits gaining any type of improper benefit by corrupt means. Thus, in any situation where RIT is looking to Foreign Officials to make a decision that benefits the Institute, one must be careful to comply with the FCPA. Examples of these types of situations in RIT international operations may include:
For all of the Institute's international operations, the key to successful policy compliance is open and honest communication. If clarification of the RIT FCPA Policy and/or RIT FCPA Compliance Procedures is needed in any particular situation, please contact the Office of Legal Affairs.
Potential violations or FCPA concerns should be reported immediately to a supervisor, the RIT Office of Legal Affairs or via the RIT Ethics Hotline at (866) 294-9358, (866) 294-9572 TTY, or via the online hotline reporting service at http://www.rit.edu/fa/svp/ethics/. The hotline is available seven days a week, 24 hours a day. Institute policies prohibit retaliation for good faith reporting.