January 25, 2021
by Luke Auburn
RIT to continue heightened cleaning protocols for spring semester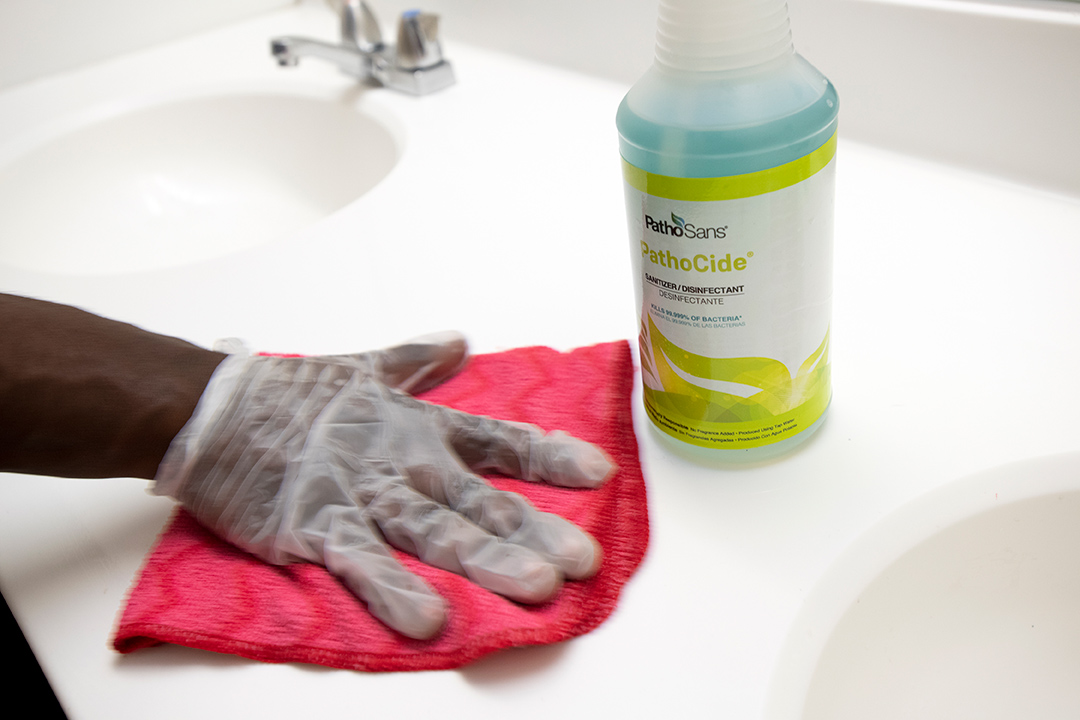 RIT Facilities Management Services will continue to provide heightened cleaning services in academic buildings and residence halls this spring semester to help combat the spread of coronavirus.
Restrooms will be cleaned and disinfected daily, common areas and touchpoints will be cleaned and disinfected multiple times per day, hand sanitizing stations will remain positioned across the campus, and disinfectant will continue to be provided to faculty, students, and staff in classrooms.
The only significant change to the cleaning protocols will be that restrooms will be cleaned and disinfected once per day instead of twice per day. John Moore, associate vice president of Facilities Management Services, said guidance from the university, Centers for Disease Control and Prevention and New York state suggest that cleaning restrooms daily, in addition to RIT's work to reduce touchpoints in restrooms, provides ample precaution.
"We believe we're much better served putting our resources into things that are going to have a more significant impact of keeping us safe, such as providing more testing for students," said Moore. "Classrooms and restrooms will be just as safe as they were in the fall."
For more information about RIT's cleaning protocols, go to the RIT Ready website.