RIT welcomes new students to campus as staggered move-in process begins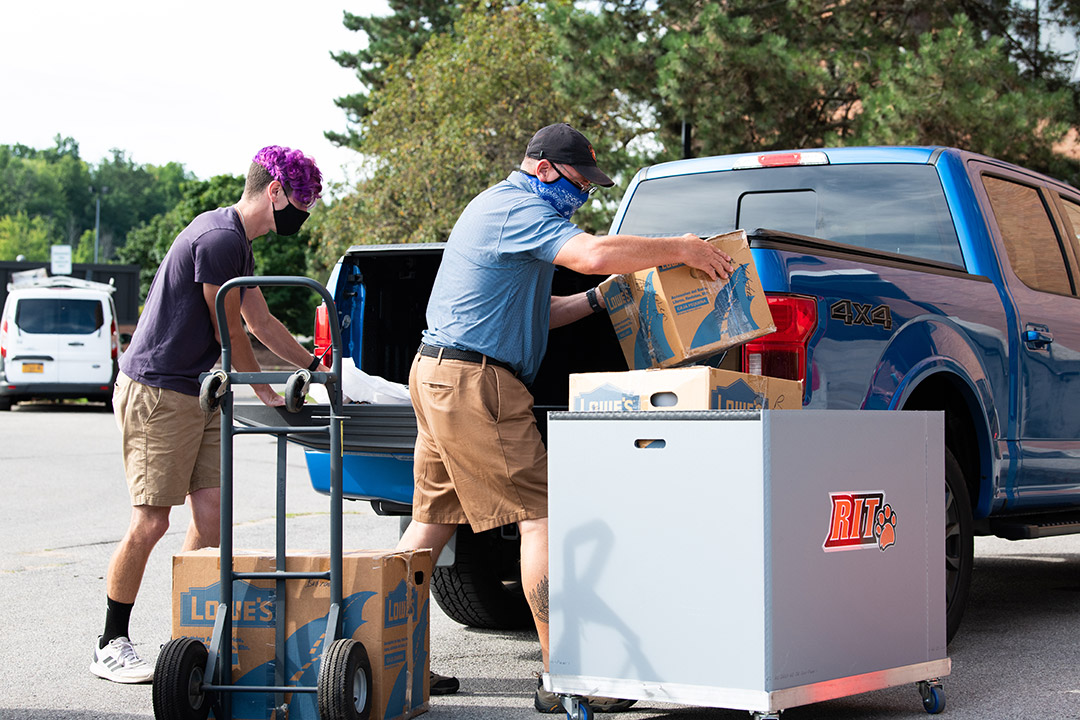 Gabrielle Plucknette-DeVito
With the start of fall semester less than a week away, RIT began welcoming new students to campus today.
"We are very excited to welcome back our students and get this semester started," said Ellen Granberg, RIT provost and senior vice president for Academic Affairs. "We realize that due to the COVID pandemic, some things will be different, and we will likely face some challenges. But we believe that by working together, we can create a meaningful educational experience, a semester we can be proud of."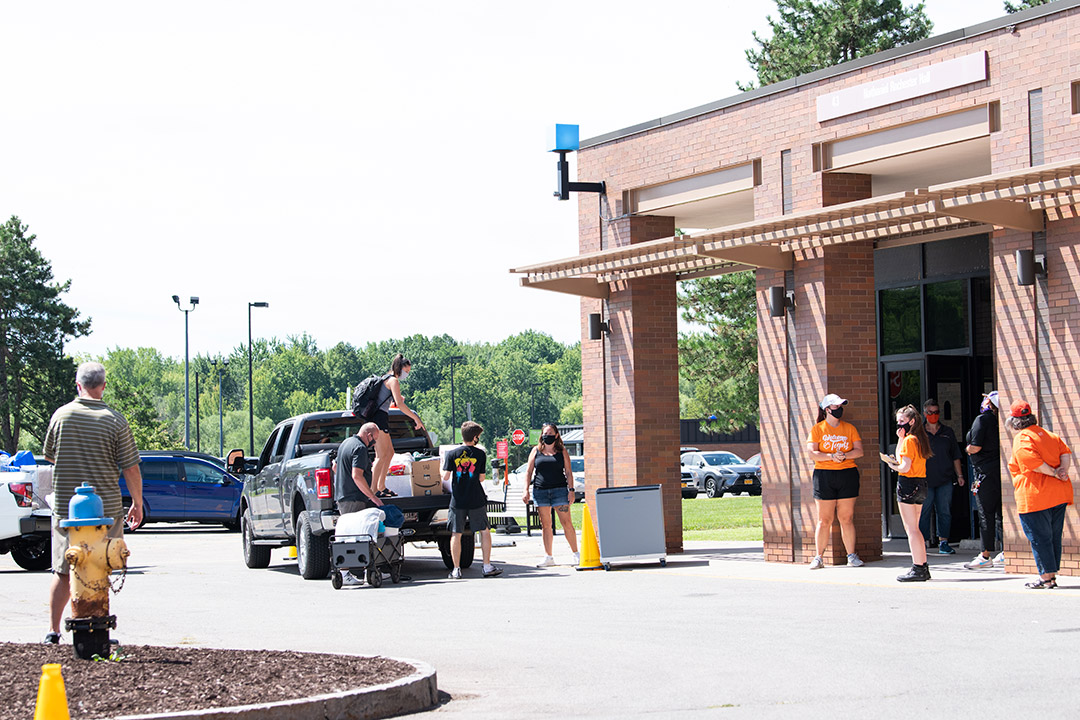 Gabrielle Plucknette-DeVito
New and returning students will move into the residence halls over the next week, in a carefully staged process aimed at ensuring a safe reopening of the campus amid the COVID-19 pandemic. New students will move in today through Aug. 15; returning students will move in Aug. 16-18. Classes, a mix of in-person and online instruction, begin Aug. 19 and will run through Nov. 24.
All move-ins are by appointment, and student are allowed one hour and only one person to assist them during the process to promote physical distancing. RIT is providing wheeled carts and large bins to help with moving belongings, and those items will be cleaned after each use.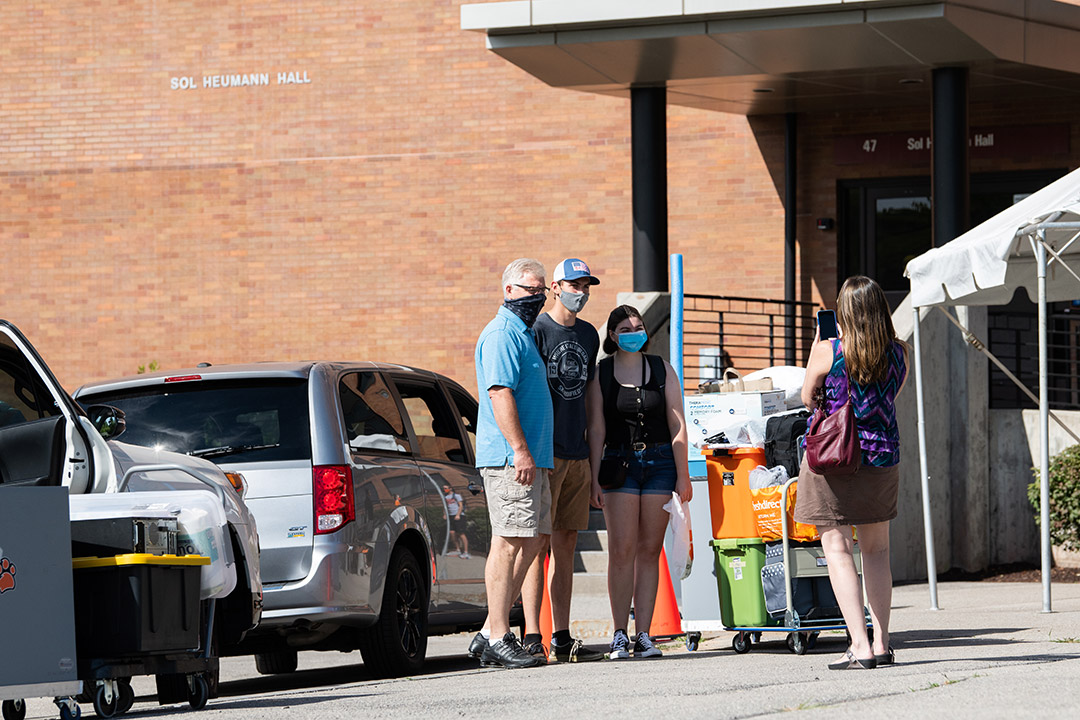 Gabrielle Plucknette-DeVito
"Students' arrival times are spread out, allowing us to minimize the number moving in at any one time," said Carla DiLella, executive director for RIT Housing. "With this purposeful scheduling, students and their guest will have easier access to the elevators and stairs and less occupied hallways when moving in."
All students are also being asked to provide evidence of a negative COVID-19 test.
No residence hall room will have more than two occupants this semester. And all rooms on campus and the RIT Inn—which will be used for housing some first-year students—have been outfitted with a refrigerator/freezer/microwave appliance so students can stock up on meals and store and warm them in the convenience of their rooms without having to make multiple trips to dining areas.
Cleaning is also being stepped up, including twice daily in bathrooms, lobbies, elevators, and other contact areas. And bipolar ionization systems are being installed in residence halls, apartments, and academic buildings to help neutralize viruses, bacteria, allergens, mold, and other airborne contaminants.
Topics