Dedication to the lasting impact and transformative power of education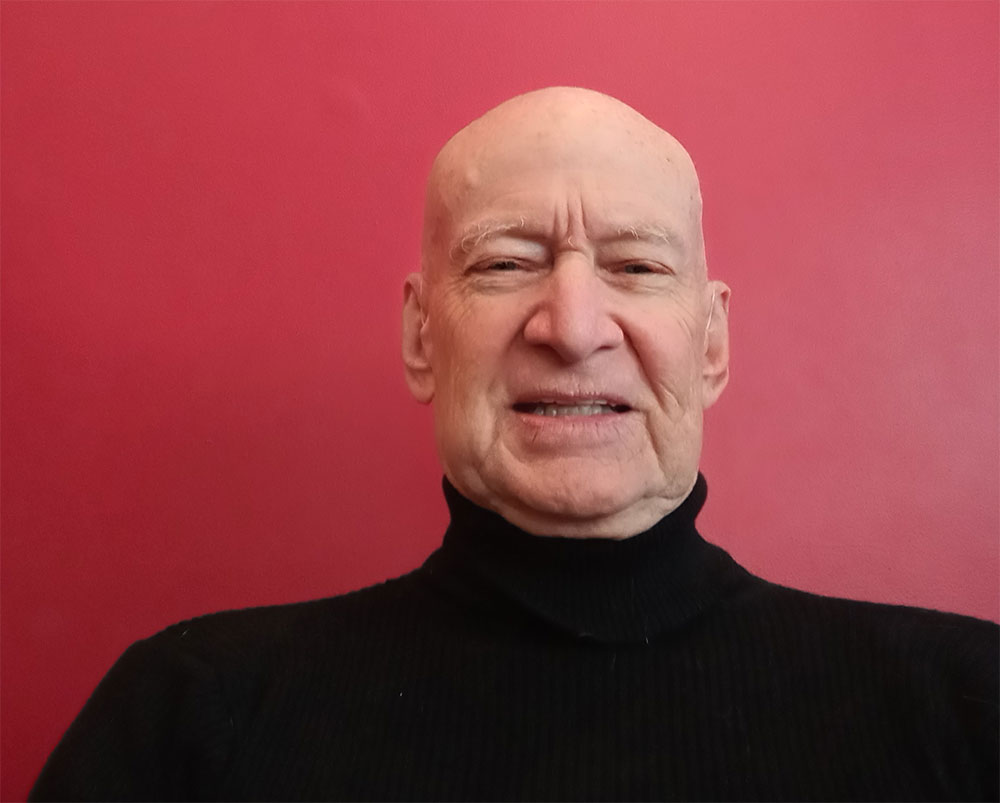 Paul Senior MBA '72 has been a steadfast supporter of his alma mater for over five decades. His unwavering dedication to giving back to RIT is a testament to the transformative power of education and the lasting impact it can have on an individual's life. Paul shared his journey of gratitude, personal growth, and the legacy he hopes to leave behind.
"When I graduated from RIT, it cost me almost nothing to attend. I had a Veteran's benefit and my employer, Xerox Corporation, covered my tuition. It was essentially a free education, and that's why I decided to give back," Paul explained. Since 1970, he has made annual contributions, no matter how small, to honor the value of his RIT education and to ensure that others have access to the same opportunities he had.
Growing up locally, he recognized the importance of investing in his community and chose to extend his support to RIT. "I'm a local guy, so it was important for me to give back to the community. I've been a small contributor every year since 1970. I didn't really care where the money went, but I just thought since I got an education for free, I would try and pay that back and not get something for nothing."
Reflecting on his educational journey, Paul emphasized the pivotal role the university played in shaping his professional trajectory. Initially pursuing chemistry due to an early fascination with a chemistry set, he eventually realized that it was never truly his strongest subject. Paul discovered a statistical course at RIT that sparked his interest.
"At the last minute, I decided I didn't want to go to RIT for a master's degree in chemistry. So, I looked at a couple of other course options and found the statistical course at RIT. I applied to it, and again RIT accepted me into the program for a master's degree in statistics."
Paul was grateful for the opportunity RIT provided, even though he felt he may not have been the most qualified candidate. "I had okay grades in math and the prerequisites, but I didn't have an undergraduate degree in math and had no statistical training. I was lucky they did that for me because I don't think I could have gotten into any other school for that, and I didn't want to."
Paul vividly remembers the profound impact RIT had on his career. After initially obtaining his bachelor's degree in chemistry from the University of Rochester, Paul found employment at Xerox Corporation as a foreman in the chemical laboratory. However, it was his RIT degree that opened the door to new opportunities. "As soon as I got my master's in statistics from RIT, I then got a job as a statistician at Xerox. I immediately saw the benefit of having the RIT degree."
Acknowledging that his statistical skill may not have been the strongest, Paul attributed his rise to a managerial position within Xerox to his RIT education. "I eventually became a manager of the group, and that was probably because I had an MBA from RIT. That MBA was also a small step that helped me."
While Paul didn't actively engage in the social aspects of RIT, he enjoys giving back to the institution that had played such a crucial role in his life. "It wasn't the social aspect that I remember fondly, but the fact that I'm trying to give back and not get something for nothing. Committing to try and give something every year is very fulfilling for me."
The exceptional training he received not only empowered him but also allowed him to thrive in his field. While currently living in Redondo Beach, CA, Paul has witnessed the success of RIT alumni in the media and production industry, further reaffirming his belief in the value of an RIT education. Through his philanthropic endeavors, Paul hopes to provide similar opportunities for aspiring students who may find themselves on the edge of academic qualifications but possess great potential.
Paul urges fellow RIT alumni to embrace the spirit of giving back: "If you have benefited from your time at RIT, consider paying it forward. If you chose RIT for its exceptional degree programs, consider making a contribution after you have obtained your special degree. In my case, RIT took a chance on me, and I am forever grateful for that opportunity. If you find yourself in a similar position, filled with gratitude for RIT's belief in your potential, I encourage you to contemplate giving back a little when you finally earn your degree. Trust me, the act of contributing will not only feel satisfying, but it will also make a difference in someone else's life."
Paul's inspiring journey exemplifies the impact a single individual can have on an educational institution and the lives of future generations. His commitment to supporting RIT through annual contributions and establishing multiple Charitable Gift Annuities showcases his dedication to leaving a legacy and providing opportunities for future generations of students. As RIT continues to thrive and evolve, it is alumni like Paul who play an integral role in shaping the university's future and ensuring that the transformative RIT experience remains accessible to all.
2023 is the Year of the Charitable Gift Annuity
Higher payout rates.
Larger charitable income tax deductions.
More tax-free opportunities to support RIT students.
CGA payout rates have increased twice since mid-2022, and the federal discount rate – which largely determines the size of the deduction – has more than quadrupled since the fall of 2021. NEW FOR 2023: If you are age 70 ½ or older, you are now eligible to make a one-time tax-free distribution from your IRA to fund a life income gift for yourself and/or your spouse.
The Secure Act 2.0 allows this tax-free transfer from your IRA directly into a CGA. Even if you do not itemize deductions, this opportunity may save you a bundle on taxes. Some restrictions apply, so please contact us for details. It is more than a donation; it is your legacy. Give us a call today.