The importance of finding your "people"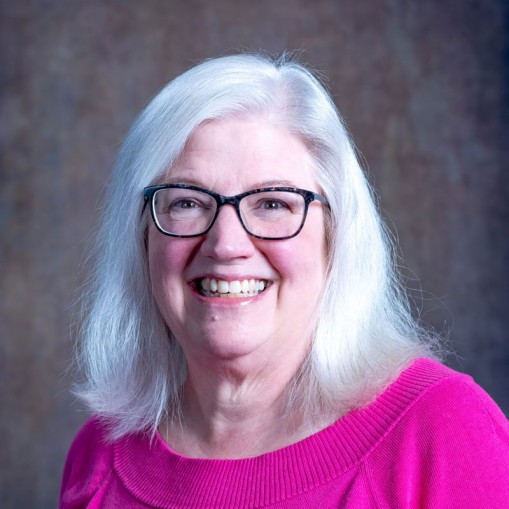 In high school, Holly Fitzpatrick BS '80 learned to do basic programming while she was in Math Club. "Once I started learning about programming, I was hooked," she said.
Holly loved working on systems, and she immediately knew that it was something she wanted to do. "Back when I was looking at schools, I had really good SAT scores," explained Holly. "And as a female, that made you very wanted. Schools especially wanted women who had high math scores."
The catalog from RIT came to her in the mail, and at the time she didn't know anything about RIT. She only remembers opening the catalog and saying, "Ah, this is the school I want!"
"I applied early decision and I got accepted," Holly said. She visited RIT for an "Outstanding Freshman Competition" where prospective RIT students came to campus and stayed at the college for a couple days, staying the night in a dorm, and participating in an academic competition.
"That's when I really thought, 'Wow, my kind of people are here,'" Holly said, "I spent 16 years looking and here they were, and I never had one moment of regret because it was the perfect school for me."
Holly applied to RIT in 1976 when computers were fairly new in the business world. "I was influenced by my grandparents' business that I always wanted to work in when I was younger," explained Holly. "I always thought about being a part of a business because of them, but at the time I didn't realize you could actually major in business."
Holly started RIT as a computer science major. However, she was starting to realize that the way the computer science degree was going was not necessarily what she wanted to do for a career. She happened to take a systems analysis and design class, and for her it was an "a-ha" moment.
"I was like, 'Oh, I think this is what I'm supposed to be doing,'" she said.
In her computer science major, she was required to take assembler coding. "I did not want to take assembler coding!" exclaimed Holly. She then realized that she could switch to a business major and use the systems analysis and design and the coding to support working in a business. By having an easy way to go from one major to another, and for RIT to help accommodate transferring her classes over - and not lose any time - made a huge difference to Holly. "The College of Business gave me accounting, marketing, and management skills, and that has really been the basis of being a good systems analyst and designer," Holly said.
One of the biggest reasons RIT was special to Holly was having instructors at RIT who actually worked in the field. "For example," she explained, "the woman who taught the systems analysis and design class had done that as a career, and she was able to really impart her experience on what the work was really like." Ultimately, that professor enabled Holly to realize that was the sort of work she wanted to do, and remains a large part of the work she does today.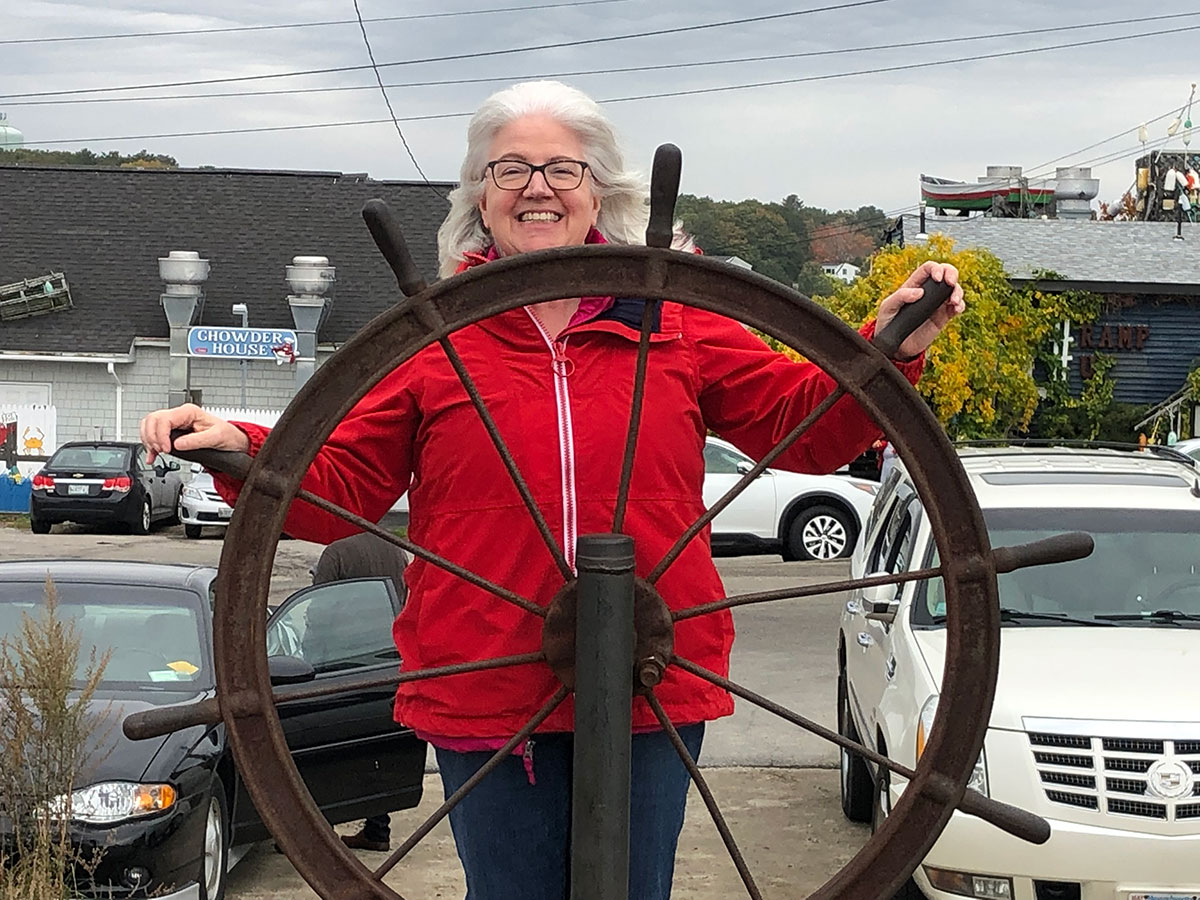 "I also received enough of a well-rounded education that I can still pull up accounting stuff, even though I didn't go into accounting," said Holly. "When I worked at a previous job, I was able to work with the accountants on projects and I could figure out what they needed based on what I had learned in those classes."
She appreciated that RIT's College of Business made the students "learn to think." "I think that's an important piece. Even back in the 1970s, I felt like I got a good foundation from thinking," said Holly. "And I think that's what makes RIT different. I also find it interesting that even though RIT has grown over the years, some of those core values and core concepts are still there." She joked, "There's a lot of cool new things now that I'm really jealous of! The cool buildings and cool programs."
Holly worked in IT for 30 years. She always designed big systems, and the last IT job she worked on was multi-national and multi-currency. However, the community she lived in at the time was pretty rural, and there weren't many IT jobs for larger companies, and so she started to become more of a business analyst. From there, Holly said she went back to school and got a Master's in public policy and administration, and then ended up in the registrar's office at Greenville Community College where she currently works. Now, Holly is the Associate Dean of Academic and Student Records!
Holly explained her and her husband's decision to give back to RIT. "We're middle income - but we do have life insurance, a 401(k)/403(b), pensions, and we have a house," Holly said. "Many people don't understand that even if you have a modest income and a modest house, you can still be philanthropic and make a big impact. There are options."
Holly said that she has always been a giver. "My husband and I only have so much available cash on hand," she said, "but the idea of putting RIT in our estate plan, especially since we have no children, is a good one because it will ultimately be a bigger gift than we can make right now."
She talks about the reasons she wanted to give back. "My husband and I in our combined estate plan chose five charities that were important to us," said Holly. "We looked at three local places that support the things we value: animals, hunger, and youth. We each chose to support the alma mater that we identify with the closest. And then we chose the local animal shelter, the local food bank, and the local youth mentoring program because we wanted to give to reflect our values."
Holly thinks it's really important to give back. "I grew up in a family that did not have a lot of money, but we always tried to support in whatever way we could," she said. "I grew up in a family of volunteers, and one of the ways you give back to the community is to donate to charities."
Holly said she was able to go to RIT because of all the aid she received, and when she started researching colleges, it just so happened that RIT was less money out-of-pocket for her than one of her local state colleges. "I understood that if I hadn't gotten those scholarships, I wouldn't have been able to go," she said. For her, she likened it to the idea of getting a free coffee and paying it forward by buying the coffee for the person behind you. "My idea of paying it forward was to donate to RIT so the next group can benefit from it."
Her advice for alumni considering giving back? "Think about at least giving something so you can show what you appreciate," Holly answered. "Many people don't consider legacy giving in general, and there are many other options beyond your immediate family when planning your estate."
Holly concluded, "Help keep the legacy of RIT alive so that other students can have the same opportunities that you had."
To create a legacy of your own, contact:
Hal Burrall and
Tamra Werner BS '91, MM '20, MS '21
RIT Office of Planned Giving
585-475-3106 | plannedgiving@rit.edu
legacyrit.org