Krystle Jones-Ellis BS '09 MS '15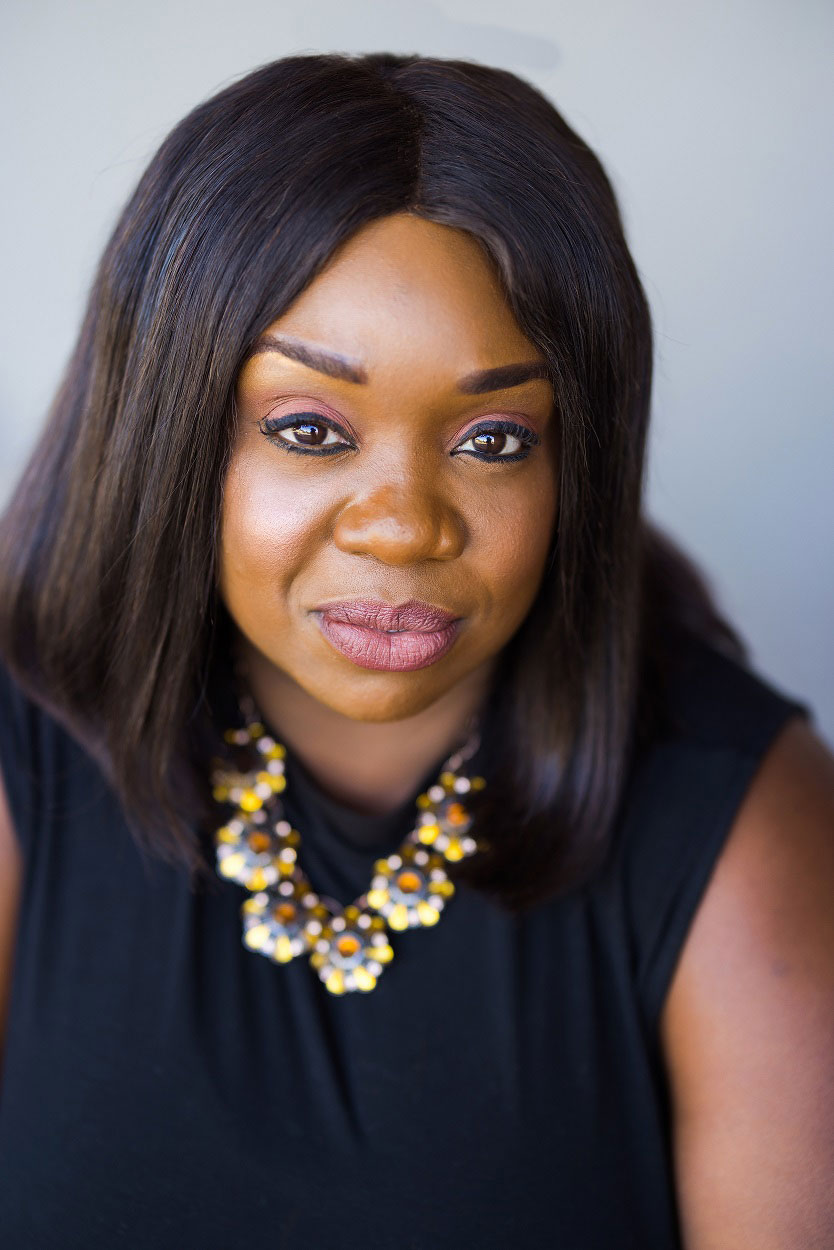 Your support allows RIT to provide life-changing learning opportunities for students who will transform the world around them.
Alumna Krystle Jones-Ellis BS '09 MS '15, College of Liberal Arts, is a Sentinel Society founding member. Annual Sentinel Society gifts to unrestricted funds play a crucial role in allowing RIT to offer scholarship aid to attract a highly talented and diverse student body, while enriching the RIT experience for all students.
"During my time at RIT, there weren't many black women students," said Krystle. "As an alum, I wanted to ensure that I provided resources for those students to have what they needed to succeed. I also met my husband at RIT. He benefitted so much being a part of the NTID community that it was important for me to give back in support of deaf and hard-of-hearing students, too."
Seeing how the diversity of the campus has changed since her time at RIT makes Krystle feel proud. "Recently, I was talking with a few of my RIT alumni friends and my husband about how we were amazed at how the diversity at RIT has shifted. While there is still much work to do, we see where efforts are being made to build equitable educational spaces. "
"RIT was really a fun place for me. I'll never forget the time I was in a class and there was a student dressed in a full Batman costume, without shoes. I figured it was a one-time thing. But, no – it happened many times after that. What was even more interesting was that no one else flinched, not even the professor. That moment was transformational for me. I knew I had chosen the right school. It was a place where everyone was encouraged to express themselves, even if it was in an unconventional way."
Because of that interaction, Krystle felt more comfortable doing more of what she loved on campus. She joined the Caribbean Student Association and, with a few of her friends, brought the first "Caribbean Mas" parade to the Quarter Mile.
"We strapped speakers to a truck, and we danced all the way down the Quarter Mile," she said. "It was unifying. Hundreds of students of all races and nationalities came out to celebrate the meaning of Mas and learn about Caribbean culture. That was one of my fondest memories."
Because of her husband's great experience at RIT/NTID, Krystle found it was important for her to also give back to students who are a part of the NTID program. "I remember hearing some of the stories my husband would tell me. When the students needed assistance, they would turn to the staff working within NTID. For example, if they were missing a part of their hearing aid, NTID would cover it."
Krystle jokingly shared, "My husband, even years after graduating, went back to his teachers at NTID to get help with hearing aids. He was in his 30s!"
She reflected on how her time in the College of Liberal Arts helped her post-graduation. "I still use what I learned every day. It shows up in how I write proposals and business pitches, and how I develop marketing materials. Business is second nature to me because of my experience in the College of Liberal Arts."
Krystle also credits two of her professors, Dr. Tracy Worrell and Dr. Keith Jenkins, for her success at RIT and beyond.  "Their support really helped me through my college career. They made me feel like I wasn't just a number. They taught with compassion and required excellence at every turn. They truly enjoy what they do and embody what it means to be an inspiration for the next generation of students."
She said of RIT and NTID: "It's a beautiful community that has given so much to my husband's life and mine – we are Tigers through and through."
Krystle is a culture broker who helps organizations and individuals find their best qualities from within. She is an entrepreneur and founder of Ellis K Consulting (EKC). Her multidimensional firm specializes in catapulting businesses in varying industries to the next level through strategic planning, policy remastering, cultural responsibility education, conflict mediation, leadership development, and on-call diversity coaching.
EKC is known for increasing business performance by leveraging the talents, lived experiences, and strengths of employees and the communities they serve. One of the heaviest challenges companies now face is learning how to marry equity, diversity, inclusion, and justice (EDIJ) to organizational functioning and leadership. By implementing system-wide change methods through a positive and appreciative lens, EKC quickly identifies operational threats and challenges that hinder success and profitability.
Committed to her community, Krystle sits on multiple boards and has been featured in nationwide publications and news sources. She firmly advocates for women's rights, equal access to healthcare for children, and the international right to have clean water. She believes in having transparent and courageous conversations that inspire people to soar higher.
In discussing giving back to the community, Krystle shared that there's a misconception that people of color aren't philanthropic or that they don't often give back in a meaningful way. "This is far from the truth. Not only do we give financially, but our contributions can also be seen globally through expressions of art, literature, scientific breakthroughs, and music. When we think about our biases when we visualize what a standard donor looks like, if we are honest with ourselves – depending on who we are and our lived experiences – the first person we often think of is an older, well-off white man. It isn't often, in this region, that we picture a young and extraordinary black woman in her 30s." Krystle hopes that she can break barriers, support students of color, and serve as philanthropic inspiration with her gift.