Your gifts make great campus spaces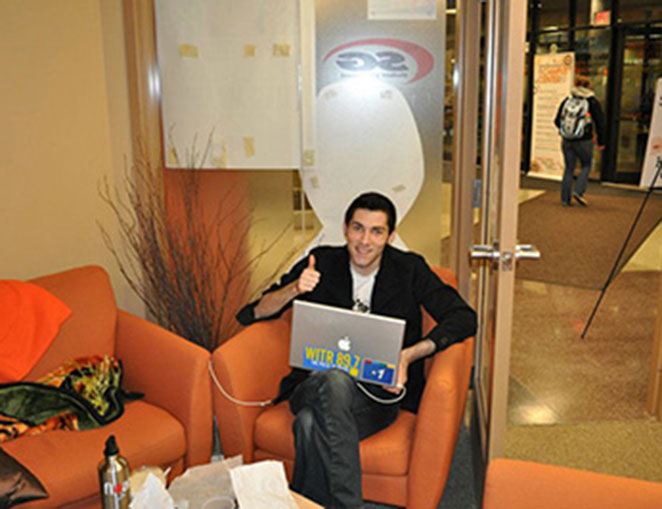 Did you know that students applying to RIT rate the quality of the facilities equal in importance to preparation for careers? That's why continued support of outstanding campus facilities is so important. Gifts to the Fund for RIT help make the Wallace Center a great space for study, research, or meeting with classmates. Gifts also support the current renovation of the Schmitt Interfaith Center so that it is welcoming to all faiths and cultures. Gifts to the RIT Athletic Association help support maintenance and upgrade of RIT athletic facilities like the baseball fields and the outdoor turf field, as well as student athlete training facilities. And gifts directed to individual colleges help support classrooms and labs, especially the continuous demand for new technology in those academic facilities.

Your annual gifts to RIT help keep our campus in great shape — serving the academic needs of our students, the increased research needs of our faculty, and the desire from the entire RIT community for a campus that is welcoming, appealing, and a great place to come every day.

If you haven't seen the changes in campus recently, come visit and take a tour, or visit the RIT virtual tour for a sneak peek. We're sure you'll like what you see.

Then, help us keep the RIT campus in tip-top shape. Make your gift to the Fund for RIT today!