Photographer is a 'kid in the candy store of life'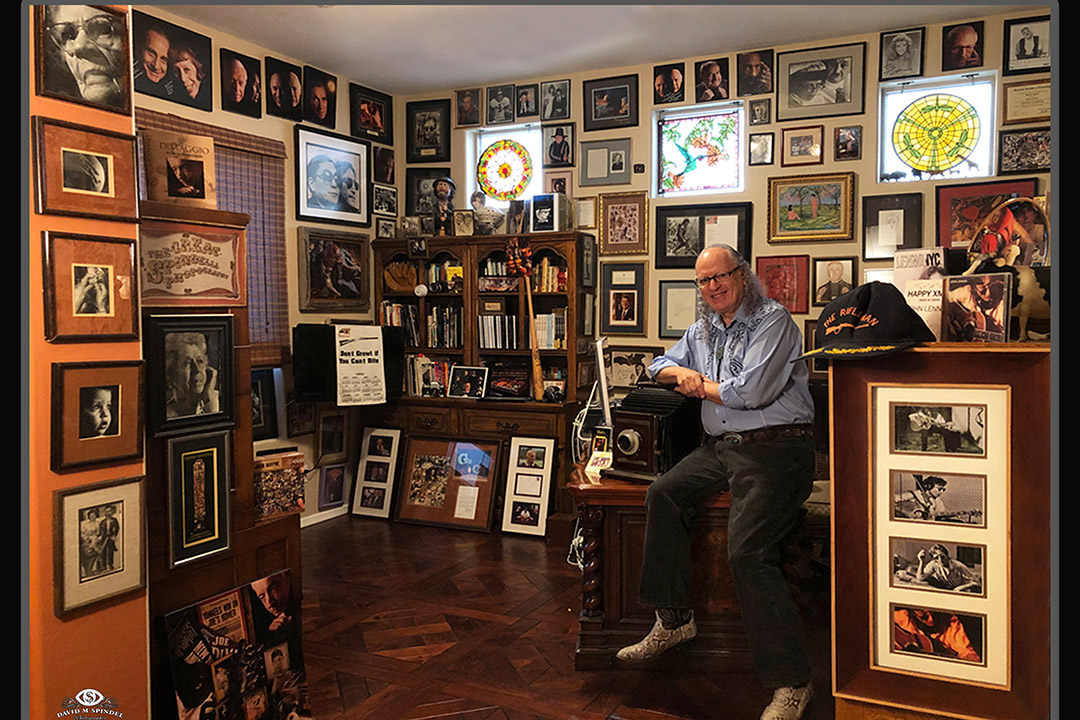 All David Spindel wants to do in life is create works of art that bring smiles to people's faces. So, he turned that into a career.
Spindel '64 (professional photography) is known for both his commercial work, memorabilia photographs on general subjects, and baseball memorabilia. He has also created a large body of photographs called Rebuses, which is the use of visual images to represent words or phrases.
Upon graduating, the Brooklyn, N.Y., native started his career by taking on a few assisting jobs, including with Tosh Matsumoto, a Japanese commercial photographer. After working under Matsumoto for about a year, Matsumoto suggested he open his own studio, and that is when Spindel's career exploded.
He specialized in commercial advertising photography and in photographing celebrities, such as Joe DiMaggio, Eli Wallach, Anne Jackson, Jerry Stiller, Chuck Connors, and George Burns. Even though they were famous names, Spindel said he saw them as one of his own.
"They didn't really shake me up," said Spindel. "I met them and they were really down-to-earth. I can't even think of one who had their nose up in the air."
The one job that Spindel said will always be stuck in his mind was the time he had the honor to photograph John Lennon. These photographs are featured in a book created by Yoko Ono, John Lennon Summer of 1980, the PBS special documentary LENNONYC, and others.
"I didn't even know I was to be photographing him until I entered the Hit Factory. I walked into a room to set up my equipment and there was a guy getting a massage. He turned over and I realized it was John Lennon," Spindel said. "He told me he usually received a fee to have people watch him get a massage. I told him I usually get a fee to have people watch me move my equipment. He said I was funny and said we would get along great. It was definitely an unforgettable experience."
Spindel also has a passion for using his emotions and experiences to create nostalgic photographs that trigger memories inside one's mind.
"My mother-in-law would love to go to garage sales in Rochester, and having lived in Brooklyn my whole life I had no idea what they were," said Spindel. "She bought these little knick-knacks and I loved them. Each piece had a story. I started collecting some of my own and making collages. That's really where I got my inspiration to drive my career."
Spindel is creating a book of his past works called Kid in the Candy Store of Life. He plans to include a compilation of his memorabilia photographs, celebrity portraits, and stories. He aims to show his readers that they should never give up on their true desires in life. "If you love something you've created, show it to the world and never stop doing that," he said. "Stick to what you love and don't let anyone tell you what to do otherwise."
Topics