ROAR for RIT on Oct. 27-28
Annual day of giving invites community to support their favorite areas of RIT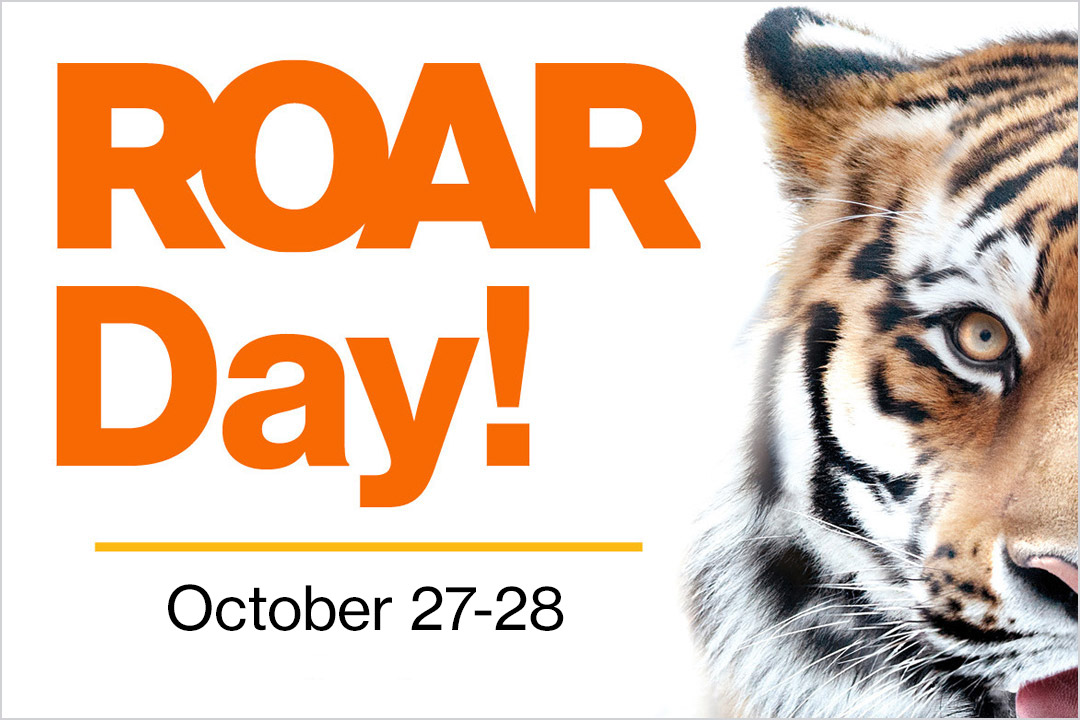 Beginning at noon on Oct. 27, the RIT community has 24 hours to ROAR their Tiger pride.
This year's 17th annual ROAR (Raise Our Annual Responses) Day creates an opportunity for everyone in the RIT community, including alumni, parents, faculty, staff, and friends, to show their support for the areas of the university they love most.
"ROAR Day is a celebration of philanthropy and giving back to RIT," said Marisa Psaila, the executive director of Annual Giving. "Without donor support, the full RIT experience wouldn't be possible."
The community will have until noon on Oct. 28 to make their gifts. This year includes a gift-matching challenge for the RIT Fund. Gifts to the RIT Fund enable the university to direct dollars raised to the areas of RIT where they are most needed. Donors to RIT Athletics can also help their favorite team earn additional funds, based on dollars raised per athlete. And, from 3 to 6 p.m. on Oct. 27, a tent in Global Village's fountain park will provide activities for students, faculty, and staff such as a photo booth, Halloween treats, gratitude cards to sign, and other prizes and giveaways.
To make a gift, donors are encouraged to use the online form on the ROAR Day website.
More than 1,700 donors ROARed last year, giving over $185,500 for scholarships, academic programs, student life, and more across the university. More than 1,000 of these donors gave $100 or less, together giving over $70,000. 
"It doesn't matter how much people give; it's participation that's important," said Psaila. "Higher participation from alumni, parents, faculty, and staff not only strengthens RIT, but it sends an inspirational message to others about the power we have when we unite to ROAR for our students. All of us benefit."
ROAR Day gifts also count toward Transforming RIT: The Campaign for Greatness, the blended campaign which has raised over $952 million.