Fahan McDonagh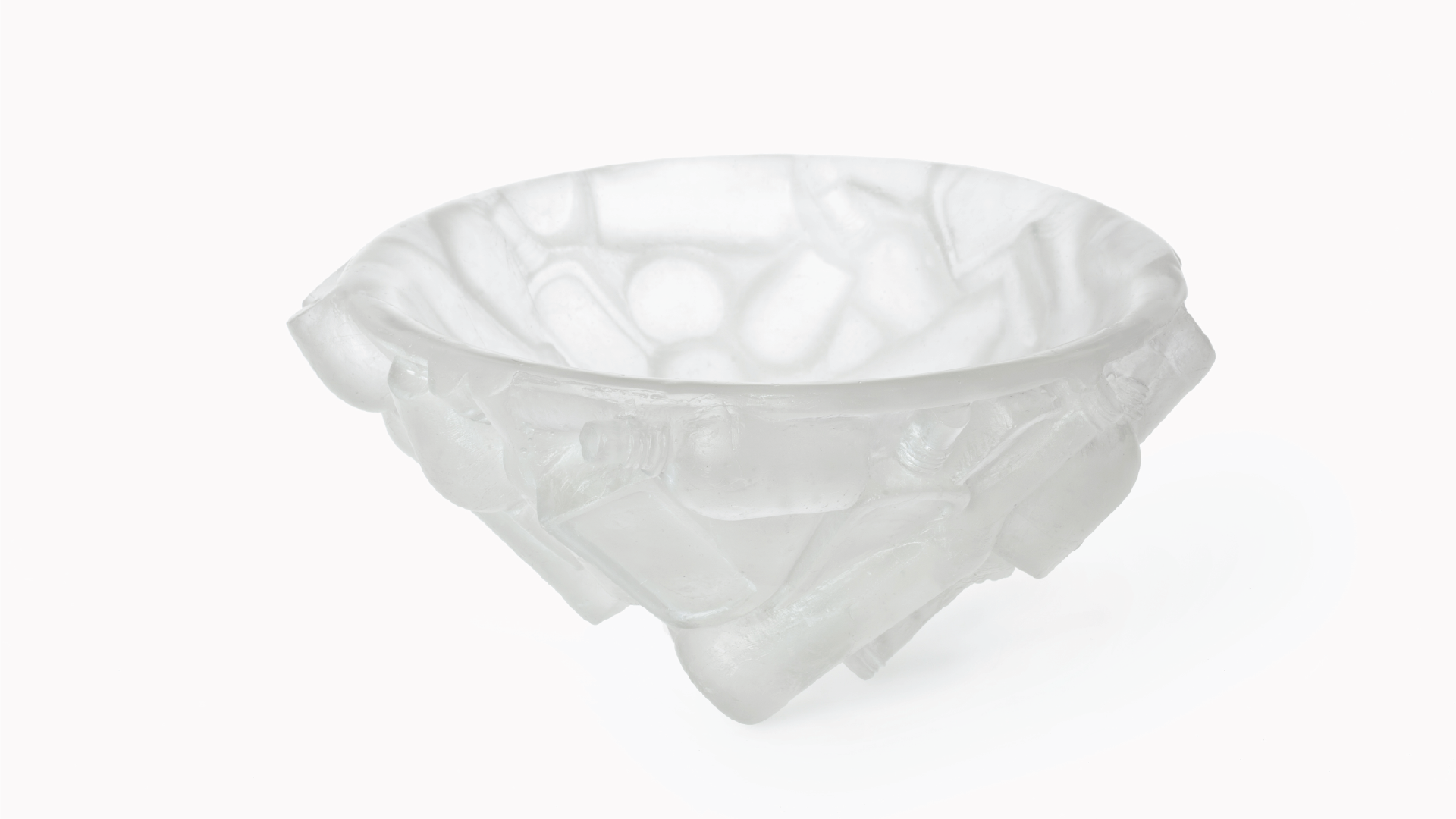 Recollect Bowl
Context: The living room is a place in the home where family members get together and discuss the issues we face in our daily life; our memories and challenges. A bowl is a sensitive reminder of the cycle of giving and sharing. The circle is a symbol connecting people and things.
Problem: Family time has been hit hard by the 21st century. Between the use of electronics and financial responsibilities, families are left restricted to very little time for genuine conversation.
Solution: The Recollect bowl takes the shape of a circle and the form of the glass bottles from which it came. It is a timeless conversation piece—a focal point to inspire family to gather and talk. Its form inherently points toward topics of collection and memory as well as recycling. These
Brand Strategy: The bowl is made of cast re-purposed bottle glass and the form is made by impressions of these bottles. The circle shape recalls an unbroken ring or cycle connecting all people, materials and time.