RIT Tech Crew
Welcome to the RIT Tech Crew website. Here you can find information about the crew, what we do, and check the status of a project with us. Select one of the options below to get started.
Contact
Robert Lewis
Manager of Tech Crew Services
rhlccl@rit.edu
(585) 475-5191
Josh Labman
Assistant Manager of Tech Crew Services
jdlccl@rit.edu
(585) 475-5637
Tech Crew Coordinator
tecccl@rit.edu
(585) 475-2257
Employment
Tech Crew employs about 60 students during the school year in the positions of supervisors, technicians and production assistants. In addition, there is the possibility of alumni/freelance positions. No prior experience is needed and all student employees recieve weekly paid training.
Because of our training schedule Tech Crew only hires new student employees during orientation week each year. During orientation week additional information will be posted on this page with details on how to apply online and schedule an interview.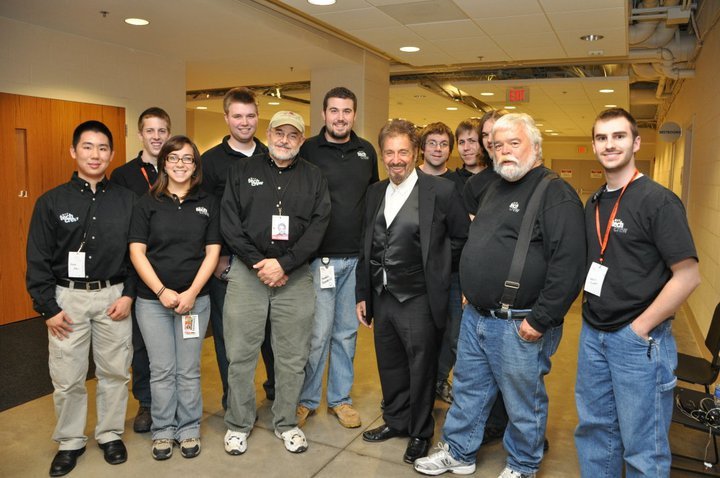 Members from tech crew with Al Pacino