RIT Tech Crew
Welcome to the RIT Tech Crew website. Here you can find information about the crew, what we do, and check the status of a project with us. Select one of the options below to get started.
Contact
Robert Lewis
Manager of Tech Crew Services
rhlccl@rit.edu
Tech Crew Coordinator
tecccl@rit.edu
(585) 475-2257
Room Setups
Below are typical setups for some events around campus. These examples of room setups can help you determine which space would be the most appropriate for your event.
SAU Cafeteria
Clark Gym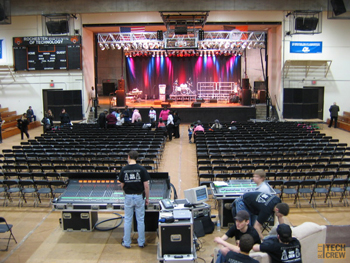 Gordon Field House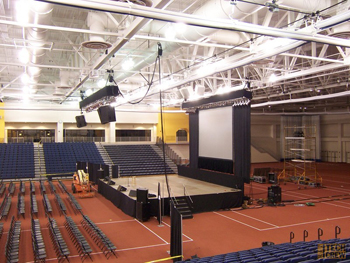 Ingle Auditorium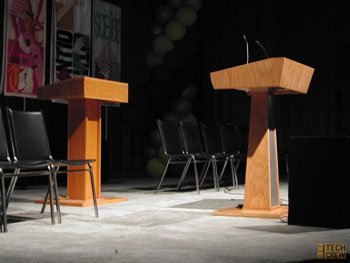 Ritz Sports Zone