Tom Golisano
Tom Golisano, born in November 1941 in Irondequoit, New York, is widely recognized as a distinguished entrepreneur, philanthropist, and civic leader.
He is the founder (1971) and chairman of the Board of Paychex, Inc., headquartered in Rochester, New York. In 1985, Golisano established the Golisano Foundation, which supports and partners with organizations providing opportunities for those with intellectual and developmental disabilities to ensure they have pathways to personal dignity, independence and the best possible expression of their abilities and talents throughout their lifetimes. The Foundation also supports animal welfare through a separate and restricted fund, Bailey and Friends.
Active in business and philanthropy, Golisano mentors entrepreneurs who run the businesses in which he has invested, providing direct and practical insight.  His mantra, "Be brave, be fair, act with integrity and above all, always strive to create a good deal for everyone" can be found throughout the pages of his first book, Built, Not Born released in 2020. Golisano continues to oversee his family's charitable foundation, has donated more than $40 million to a wide range of non-profit organizations dedicated to helping people with intellectual disabilities. In addition to the family foundation, his personal philanthropy to a myriad of institutions and organizations totals more than $330 million.
His work and contributions as a change-maker have resulted in an extensive personal archive. This rich collection reflects the multi-faceted life of its namesake, and the transformational impacts Golisano has made personally and professionally.
Areas of Impact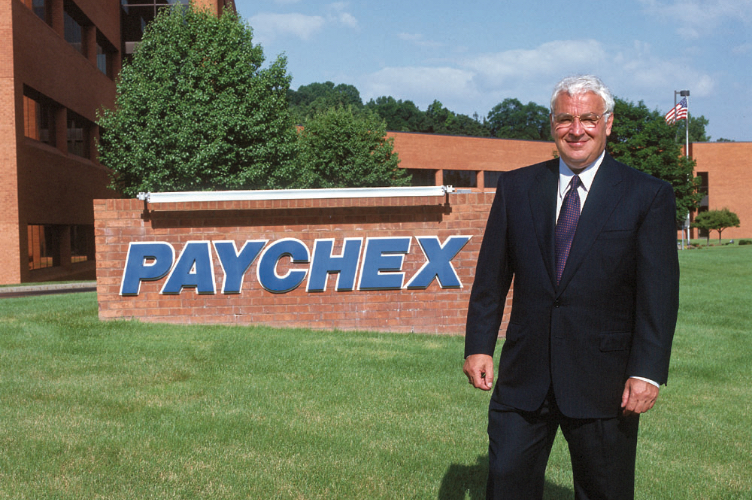 Business
Tom Golisano is the founder and chairman of the Board of Paychex, Inc., headquartered in Rochester, New York. He founded the company in 1971 with just $3,000 and a good idea – to make payroll outsourcing easy and affordable for small businesses. From those early days with just one employee, Paychex is now the largest human resources company for small to medium-sized businesses in the U.S., with more than $4 billion in revenue, and over 16,000 employees serving more than 700,000 businesses in the U.S and Europe. Golisano served as Paychex's president and chief executive officer from 1971 until October 2004.
Paychex, Inc. is a recognized leader in payroll, human resource, benefits, and business insurance, with a steadfast commitment to success and a record of achievement that continues a tradition of delivering innovation and excellence. Tom Golisano and Paychex have consistently been heralded by the business, financial and national media. Materials relating to the founding of the company and his successful leadership can be found in the archives and are available to students, researchers, and the public.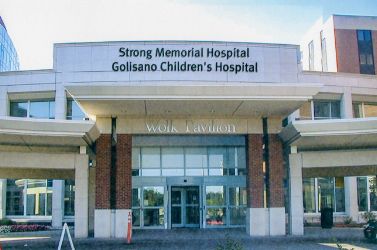 Philanthropy
As the father of a son with disabilities, Tom Golisano was motivated to inspire change and become a catalyst to provide critical services and opportunities to those with intellectual disabilities. In 1985, the burgeoning entrepreneur founded the Golisano Foundation, which serves as the epicenter of its namesake's philanthropic work.
Tom Golisano's dedication to increasing opportunity and inclusive access to health, education, employment, and aspects of life for those with intellectual disabilities, is evident by numerous innovative initiatives including his partnership with the Special Olympics International. Golisano has also been a powerful advocate for health care and has provided transformational funding for three children's hospitals in New York and Florida.
Higher education has benefited from Golisano's support through funding for the Golisano College of Computing and Information Sciences and the Golisano Institute for Sustainability at RIT, the Golisano Community Engagement Center at Roberts Wesleyan College, and countless other educational instituions.
Another example of his generous philanthropy is the gift of  $750,000 in order to help renovate the Veterans Outreach Center of Rochester, New York. The campus was then specifically named, the Charles P. Golisano Campus, in honor of the great entrepreneur's brother who was tragically killed in the Korean War.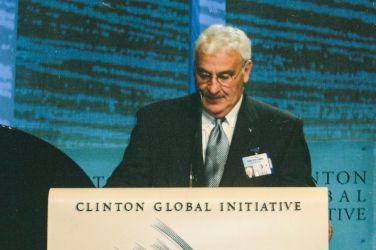 Community and Civic Engagement
Going against expectations, Golisano entered the world of politics in the early 1990s. Not only did he enter the political realm, but he also founded the Independence Party of New York in 1991.
In 1994, 1998, and 2002, Golisano ran for governor of New York on the Independence Party ticket. Although he was never elected, the number of votes he received during each election cemented the party's legitimacy and enabled the Independence Party to move forward. 
Golisano was the founding sponsor (in 2005) and major underwriter for eight consecutive years (through 2013) of the Clinton Global Initiative (CGI) Annual Meeting. Established in 2005 by President Bill Clinton, the Clinton Global Initiative (CGI) convened global and emerging leaders to create and implement solutions to the world's most pressing challenges.