Home Page
Great Selection of Delicious Treats for Your RIT Tiger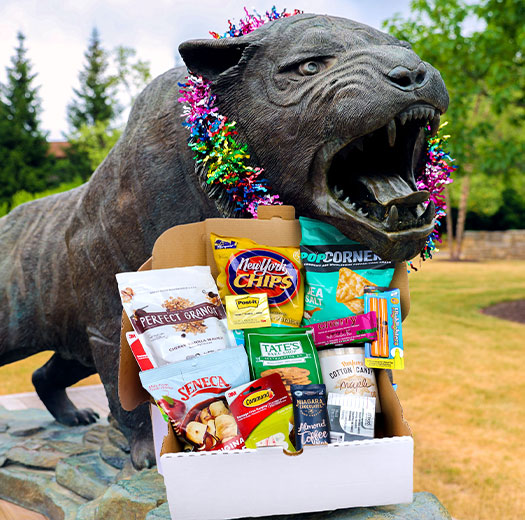 RIT Care Packages
Parents and families send a little love with a themed gift basket during the school year.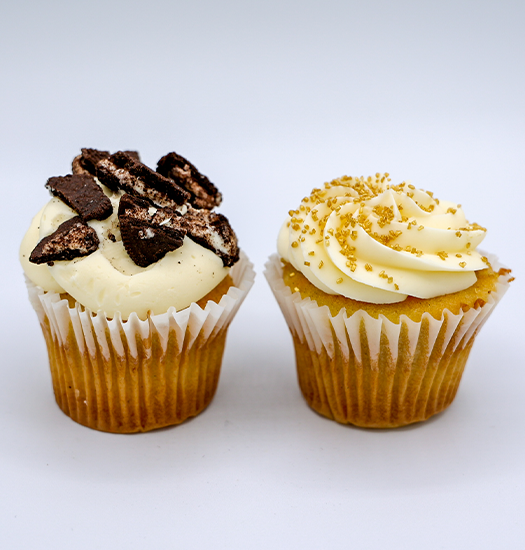 Cakes & Cupcakes
Surprises are memorable. Send a happy birthday, good luck, or just because to brighten your student's day!
About RIT Care Packages
RIT Care Packages is an exclusive gift service provided by RIT Dining. Send your student warm thoughts with one of our care packages or one of our delicious food options! Send a little love, whether it is to wish them a happy birthday, good luck, or just because.
You can order a gift online and add a personal message that will be hand-written and included with your order. Once the order is submitted, the gift will be lovingly prepared by the team at RIT's The Corner Store, who will then notify your student by email and text message when the order is ready and where to pick up. Care packages are picked up at the front desk in Kate Gleason Hall. All other purchases are picked up at The Corner Store, located in the tunnels of Nathaniel Rochester Hall, after 5:30 p.m. on the day the order was requested for. No refund will be provided for any items not picked up by store closing.