Faculty Beacon Award | 2020 Celebration of Excellence
Newsletter 2020 Celebration of Excellence
Faculty Beacon Award
The Faculty Beacon Award recognizes a RIT faculty member who has a proven track record for supporting the division's work in a manner that has impacted the RIT community.
This year's recipient of the Division of Diversity and Inclusion's Faculty Beacon Award is Dr. Robert Osgood.
Dr. Robert Osgood is an associate professor and director of Biomedical Sciences Program, Institute of Health Sciences and Technology.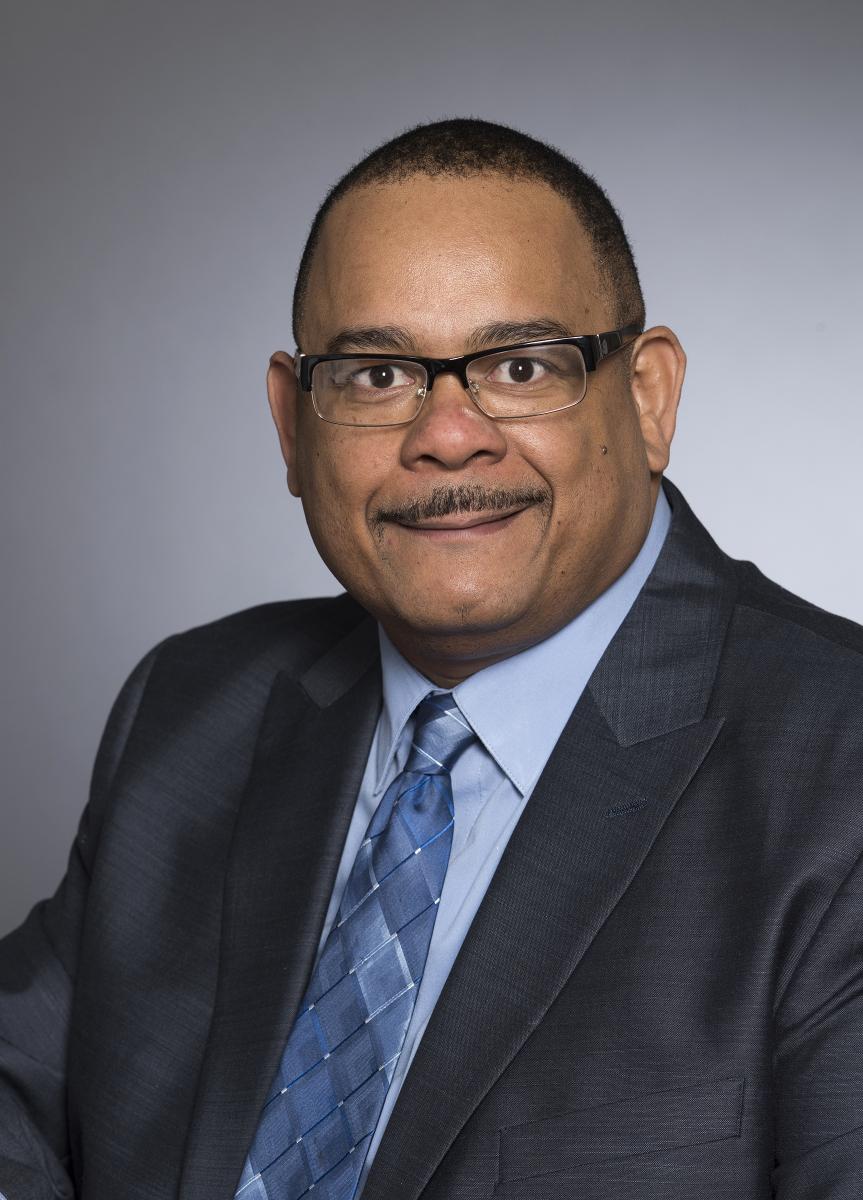 Although Robert has a deep love of learning, he has an even deeper love of teaching. It is evident in all that he does. Robert is committed to providing academic success to RIT students with a keen delivery of diversity related education. One of his favorite quotes is by Albert Einstein: "Logic will get you from point A to B. Imagination will take you everywhere."  As a mentor, he enjoys helping others to position themselves for their own journey.
His commitment to diversity and inclusion can be found in his own words:
It should never take a threat to all of us to force the recognition and appreciation of each of us.
The constant lesson of diversity is that none of us have to fall if we only lean on each other.
The obvious presence of diversity, everywhere in our world, should serve as a blueprint of how and the reason why it should be preserved in all of our efforts
Regardless of any differences that we have, there is more than enough individual or collective success to be had for all of us.
Unless we discover that the very differences that we allow to separate us should be valued and celebrated, we will be perpetually robbed over and over again of the satisfaction and completeness that these differences were intended to add to our lives as a whole.
Thank you, Dr. Osgood for your continued support of the Division of Diversity and Inclusion and RIT.