ALANA Students Attend Alternative Spring Break in Philadelphia!
Each spring semester the Center for Leadership & Civic Engagement hosts a The Alternative Spring Break (ASB) program gives students the opportunity to engage in direct service in collaboration with communities across the nation. Students who participate spend 5-7 days, during spring break, learning about critical challenges facing communities, interacting with local leaders, and performing short-term projects for community agencies.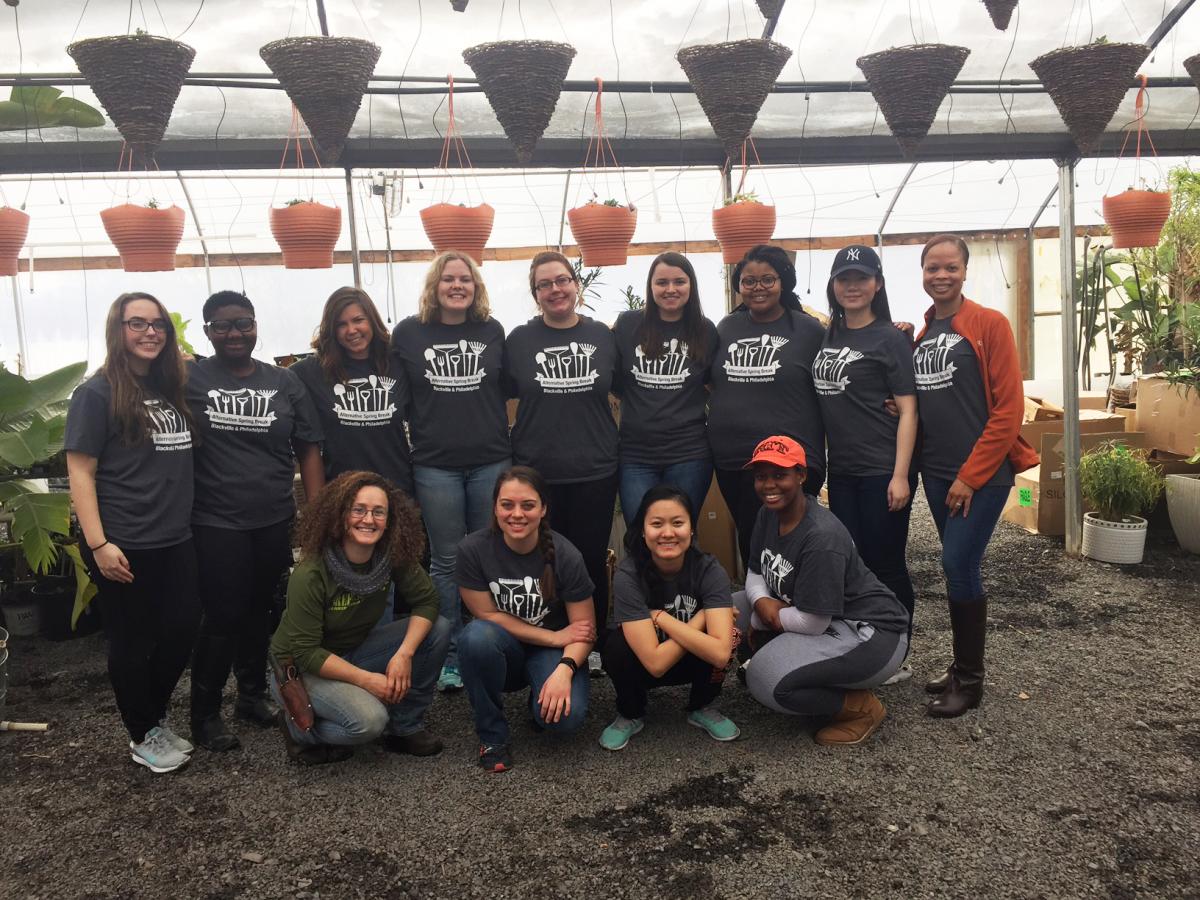 This spring there were two ASB trips offered: Blackville, SC and Philadelphia, PA. In support of increasing the involvement of ALANA students in service learning activities, MCAS donated funds to assist students with the costs associated with ASB. Among the nine young ladies in attendance, ALANA students, Olivia Williams, Makiah Holliday and Harianne Hewitt attended ASB Philadelphia. These young ladies are also a part of an empowering student group called Women of Excellence Supporting STEM and utilized ASB as a joint community service effort.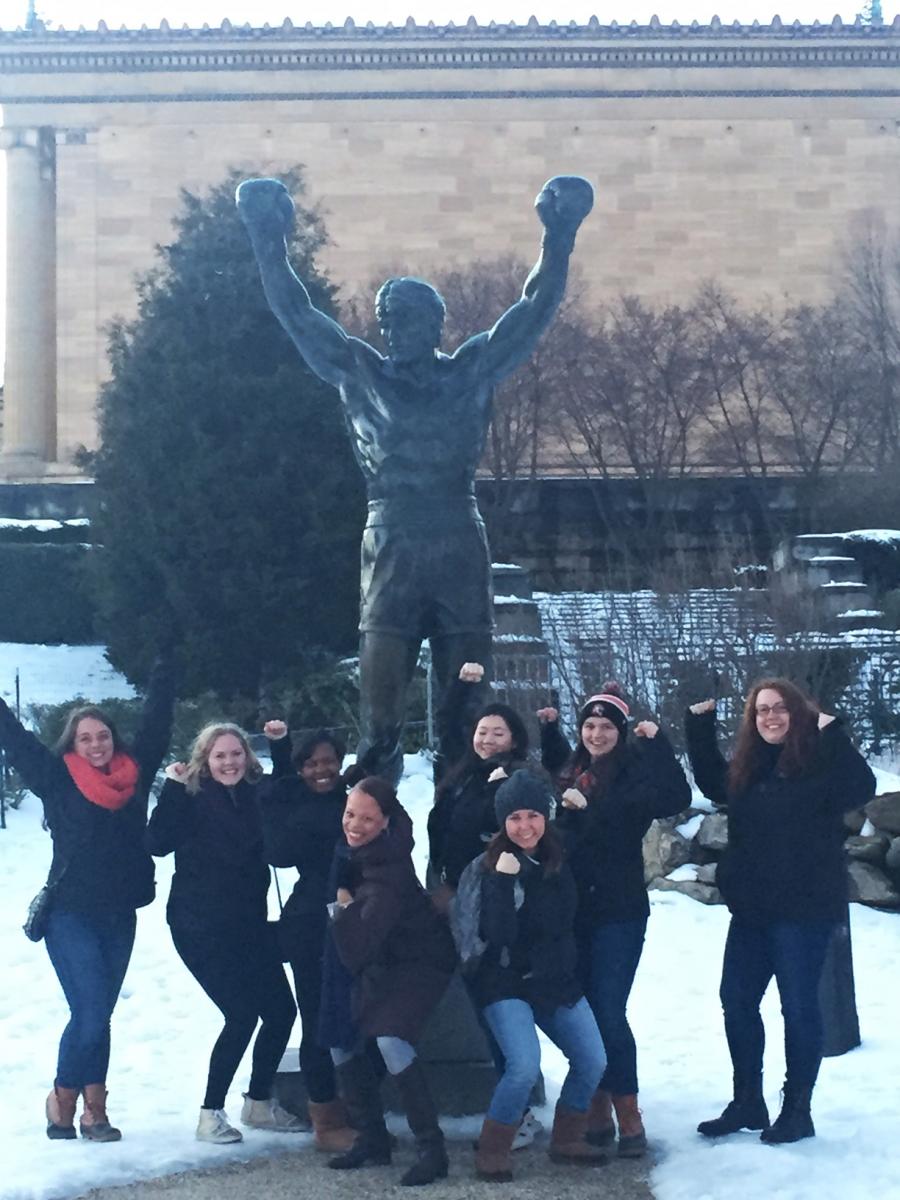 Most of their time was spent at St. Francis Inn, a Franciscan, Eucharistic community called to minister with the poor and homeless of Philadelphia, Pennsylvania. Students engaged in tasks ranging from serving dinner at the soup kitchen to sorting food, as well as assisting with general services at the clinic. They also spent some time at Greensgrow, which is a nationally recognized leader in urban farming. 
It is anticipated that the ASB offerings will continue to expand, eventually offering an international trip!