Alumni Spotlight with Dale J. Davis | April 2017
Newsletter April 2017
Alumni Spotlight with Dale J. Davis
"I'm here giving back, sharing my story and hope to inspire you to do the same when you graduate from RIT," shared Dale J. Davis, Executive IP Counsel for GE Power's Gas Power Systems (GPS) business. Davis spoke to students at the MOSAIC Center, where his story unfolded by first, sharing a family portrait, with his wife and daughters.
"We must not forget why we do what we do, on a daily basis and that's to support the success of our family and then our success professionally," said Davis with a smile.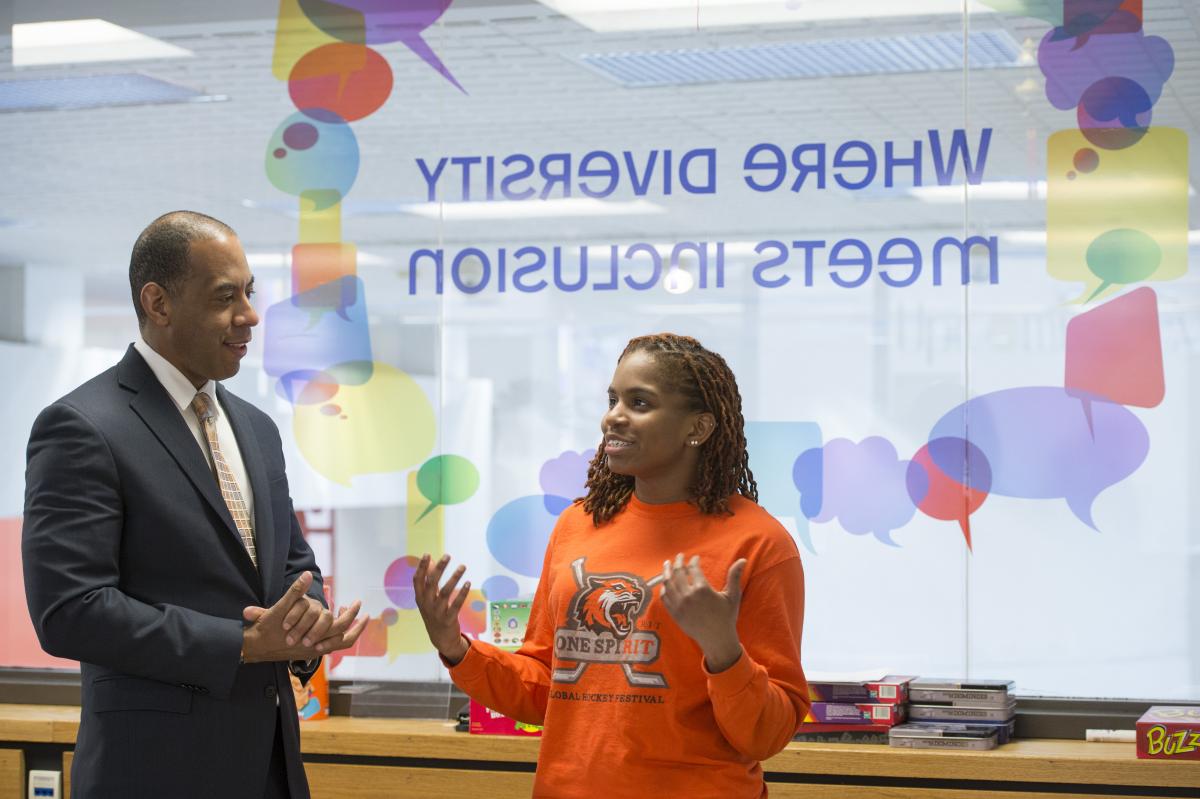 Davis graduated with a B.S in Mechanical Engineering from RIT and was a RIT Scholar Fellow. Soon after, Davis started his career with GE as an International Technical Advisor, learning and working on assignments in Europe, the Middle East and North America. Later, Davis accepted a Lead Engineer role in Advance Controls with GE, although he was successful in his work, he decided to switched gears.
"Everyone thought I was crazy, but I knew what I wanted and took a calculated risk," Davis exclaimed.
Davis left GE and decided to pursue another passion, with a full scholarship to North Carolina Central University's School of Law. Davis was fascinated with the law, by explaining how "the law touches all parts of the human experience." After graduating law school, he stared working with Moore & Van Allen in Research Triangle Park, North Carolina. Soon after, Davis was recruited back to GE in 2006. Davis had unique qualifications, as an engineer, patent law attorney and proven leadership abilities during his military career.
Davis' many experiences shaped him, stating "I learned from others, but I created my own path." Davis explained there were many keys to building his success, like:
Always ask your own questions
Define success and what will lead you there?
Ask yourself, what life do you want? Despite of the type of life you've had
Persistence will beat resistance, every time.
Don't move until you choose and choose carefully!
Grades don't say it all! Work ethic will take you further than grades
Focus on your career, then every couple of years reinvent yourself
Share the knowledge you've learned and give back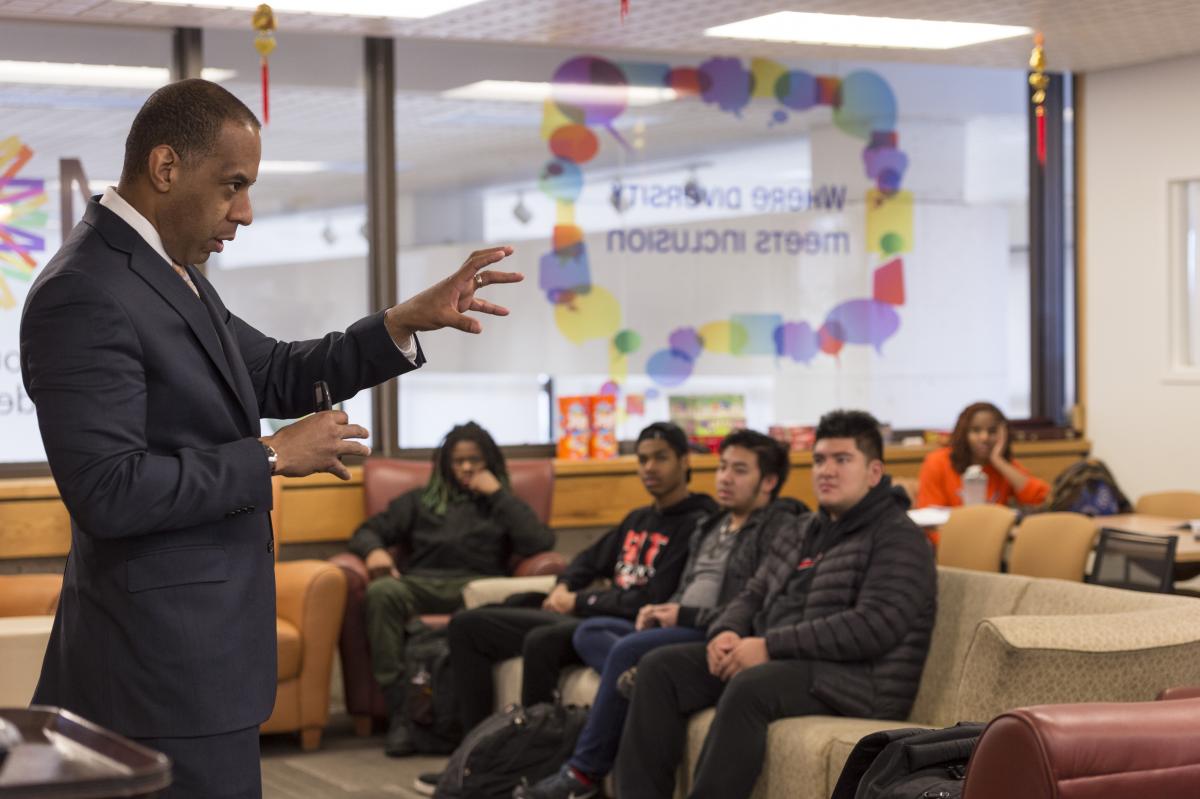 Davis' example and laser focus ability has greatly contributed to his success today and especially during trying times in his life journey. "His courage, an intangible asset, seeing him rise from the bottom," inspired Shanik Sessions, a fourth-year student majoring in Psychology. She appreciated seeing how "he's created systematic rituals to channel positivity and rise above his adversities."
The Division for Diversity and Inclusion and the Office of Alumni Relations seeks to continue fostering opportunities where current students hear directly from RIT alumni on campus about their stories.