LSAMP & McNair Scholars Showcase their Research | April 2017
Newsletter April 2017
LSAMP & McNair Scholars Showcase their Research
During Spring break, eleven RIT students from the McNair and LSAMP Scholars Programs traveled to College Park, Maryland to take part in the National McNair Scholars Conference held at the University of Maryland.  RIT students took part in workshops and plenary sessions touching on the importance of making astute choices to transition to graduate school.
The RIT McNair and LSAMP scholars in attendance, delivered oral and poster presentations on the research they've been working on as undergraduate students.  One valuable takeaway from the conference "was the feedback I received from judges and students after seeing my poster presentation," said Naveida Huggins, a third-year student majoring in Environmental Sustainability Health and Safety. For Huggins the conference "was not intimidating, everyone had goals/aspirations and the diversity was heart-warming."
The National McNair Scholars conference featured speakers who were McNair Scholars, as undergraduates and are now Ph.D. students, post-doctoral researchers, or college faculty.  Several panels featured graduate school deans, "who offered advice on making a smooth transition to graduate school," explained Kate Torrey, Assistant Director for McNair/LSAMP Scholars Program.  "Everything was motivating to our scholars and the opportunities to network were endless," she added.
All the scholars were encouraged to visit representatives at the Graduate School Fair, as part of the conference.  Universities from across the country "were very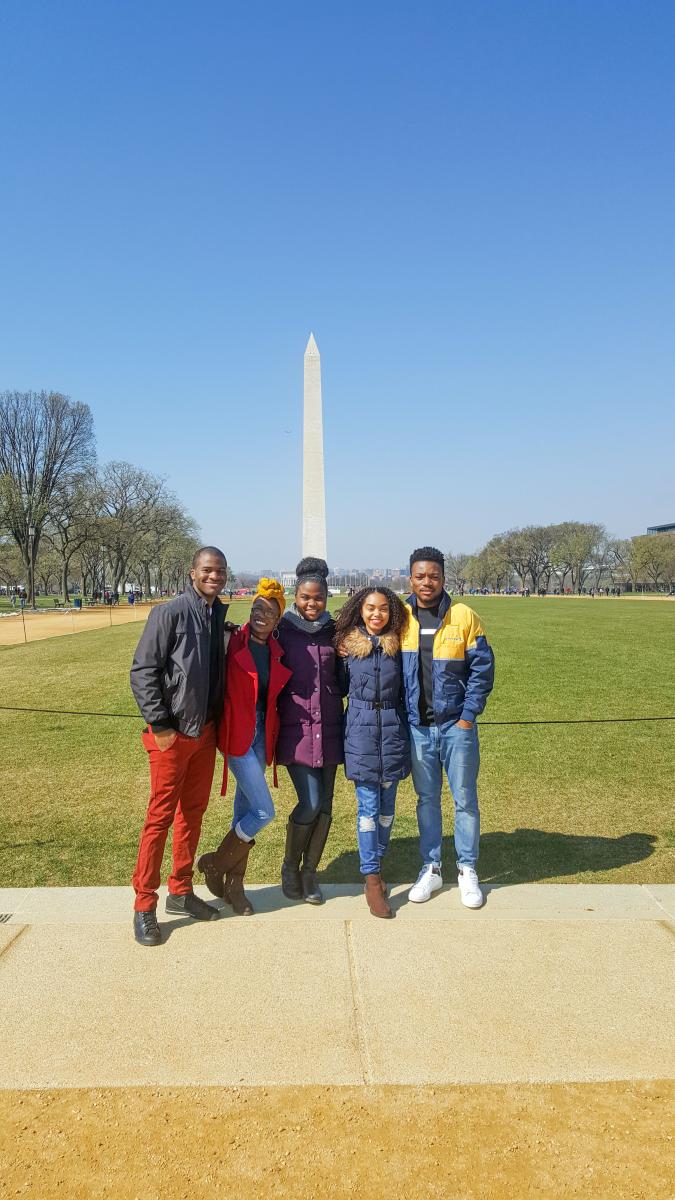 eager to recruit McNair and LSAMP Scholars to their graduate programs" shared Torrey.
RIT students also had time for sightseeing during the conference. As a group, RIT students visited a few of the Smithsonian museums in Washington, DC. Our scholars also participated in the conference-sponsored evening bus tour of the historical and memorial D.C. monuments.
The McNair Scholars Program offers support to undergraduate students from diverse backgrounds who show great potential in their pursuit of graduate education, in particular the PhD. The McNair Scholars Program is a national program created by Congress and serves as a tribute to the late astronaut Dr. Ronald McNair.
RIT's McNair and LSAMP Scholars Programs' accepts new applicants in the fall of each year, for eligibility requirements and additional program information visit their website.