RIT Students Inspire Youth | April 2017
Newsletter April 2017
RIT Students Inspire Youth
At RIT's MOSAIC Center, current RIT student panelists hosted nearly 30 youth who were eager to learn about their college and leadership experiences.These high schoolers were excited to learn about different leadership styles and to how enhance their abilities as they further participate in the American Red Cross Youth Enrichment Program (YLP).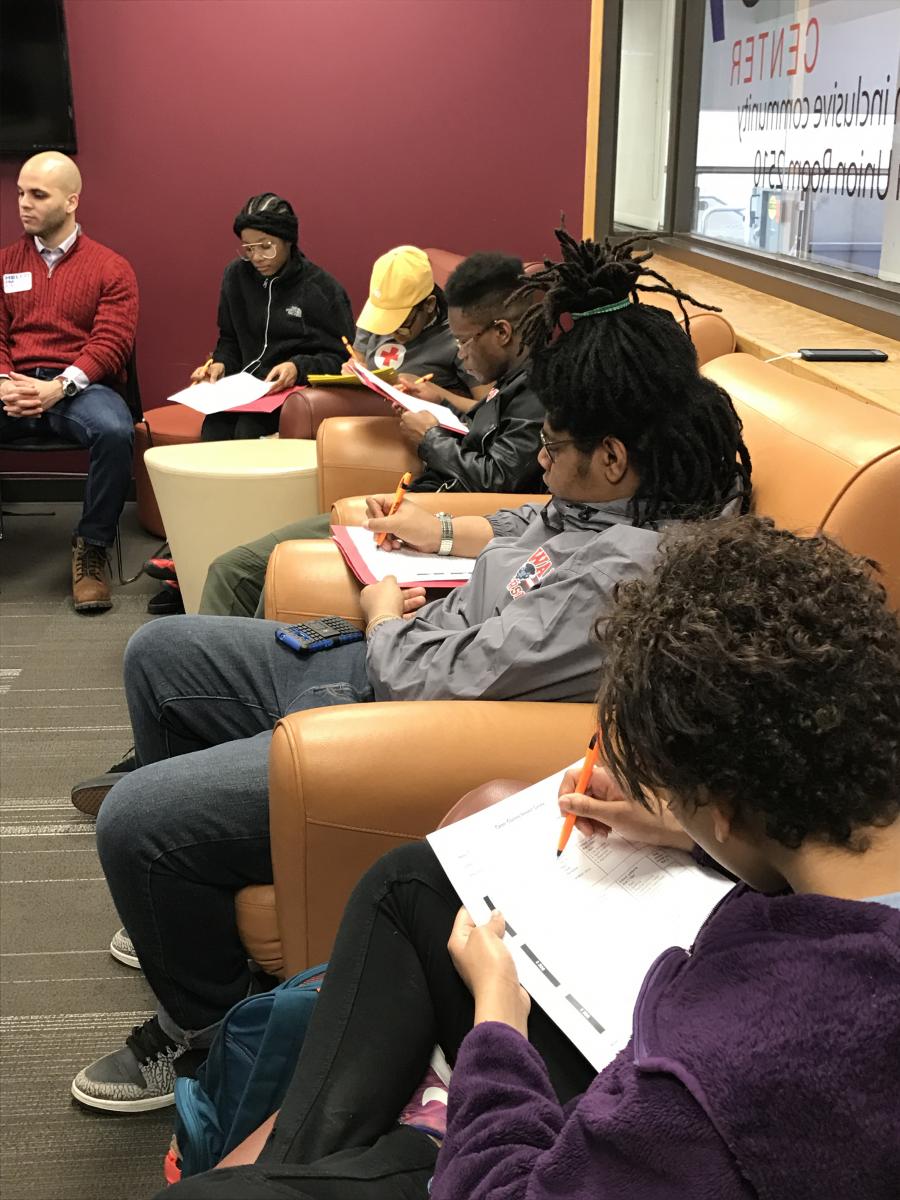 RIT students have aspirations to change the world around them and what a privilege to help motivate a young person's life. "It's my generation's responsibility to take care of our next generation," explained panelist Deanna Martinez, a fourth year RIT student majoring in New Media Marketing. Martinez wants to be "a mentor, a role model and tell them there are resources to get into college and they need to take advantage of them."
Most importantly, the YLP youth connected with RIT students who gave heart to heart advice and words of encouragement about choosing the right college and major. YLP participants also heard, first-hand how current RIT students give back to their community and are exposed to activities in college that offer hands-on learning experiences.
"This partnership with the Red Cross is an integral part of engaging our city youth and providing them access to success through conversations with RIT students," said Stephanie Paredes, Multicultural Program Manager, Division for Diversity & Inclusion and Center for Campus Life. "Where they can see the opportunities that lay ahead with continuing in higher education" added Paredes.
The RIT student panelists also shared the importance of making sound choices early on, to build their future and take any opportunity to help in their community. The YLP participants had opportunities during other sessions to learn about: building their confidence, reflect about themselves, participate in community service projects and workshops to sharpen their leadership and communication skills.
The RIT Student Panelists were: Olivia Williams, 3rd year student, majoring in Packaging Science; Deanna Martinez, a 4th year student, majoring in New Media Marketing; Yasmani Aguiar, 4th year student, majoring in Business; Shantel Forest, 4th year student, majoring in Marketing; Maria Tovar, 2nd year student, majoring in Business; Frank Polito, 5th year student, majoring in Mechanical Engineering; Jason Karol, 4th year student, majoring in Business; Samuel B. Lum, 4th year student, majoring in Biology.