Young Professionals Polishing Their Skills | April 2017
Newsletter April 2017
Young Professionals Polishing Their Skills
The 3rd Annual Young Professionals in Higher Education Conference was hosted on March 16, 2017, by RIT Young Professionals and UR Young Leaders.
"We focused on networking skills, and making meaningful connections while sharpening leadership skills for young professionals," shared Liz Bremer, RIT Young Professionals Conference Committee Chair and Assistant Director for Assessment & Academic Partnerships, in the Multicultural Center for Academic Success. "Many young professionals working or seeking employment in Higher Education don't have a clear cut career path to follow and we are trying help to bring perspective because it's challenging," she added.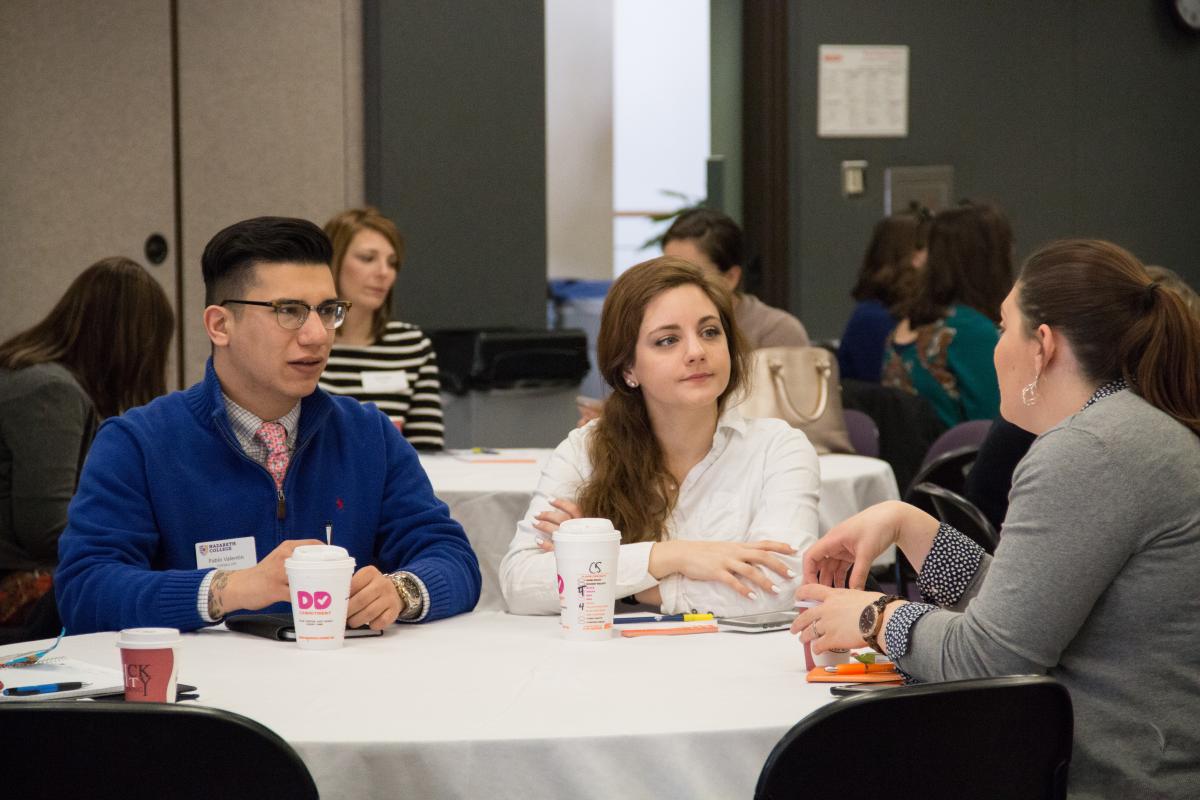 Based on feedback from last year, the conference committee offered more choices during the workshop sessions from highly sought-out professionals and community members addressing different aspects in Higher Education. Several featured administrative leadership panelists shared their work experiences, where networking played a role and how their careers evolved in Higher Education.
Among the many highlights was keynote speaker, Greg Bennick, who engaged the audience in unconventional ways, while conveying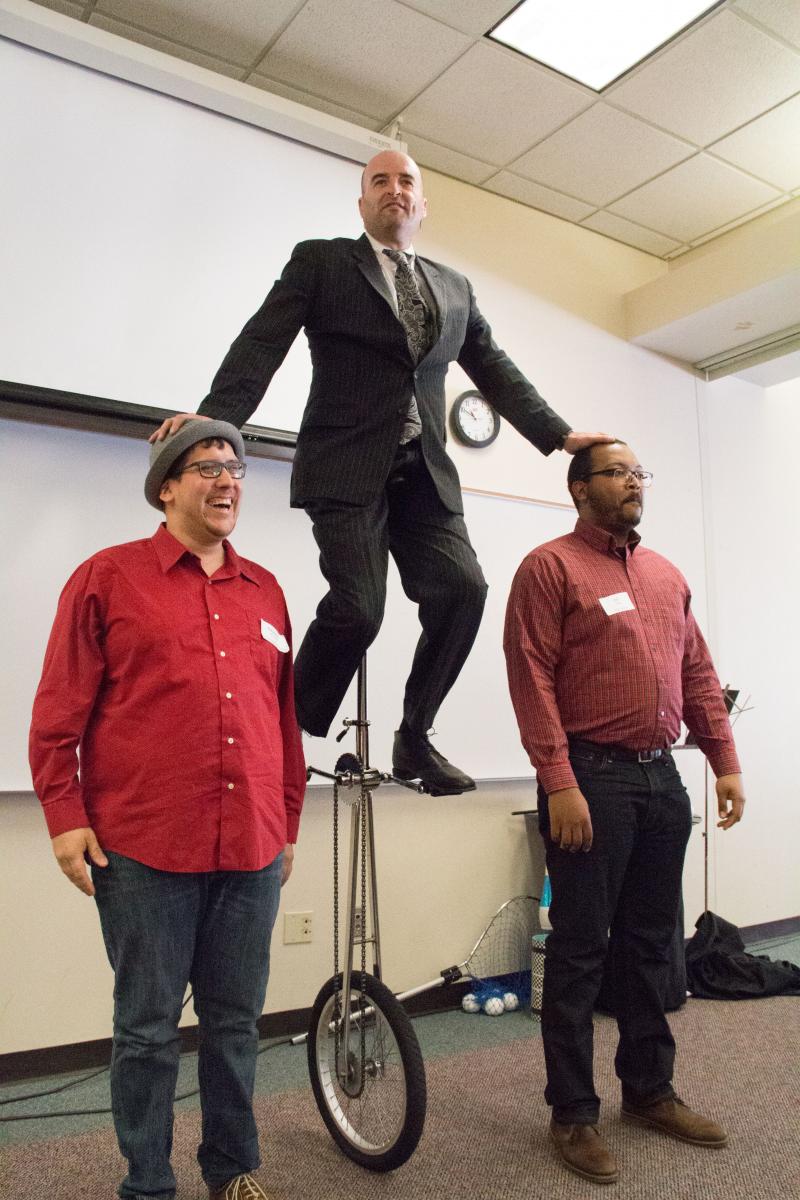 important skills needed in the world of businesses today. Bennick entertained the audience, yet his message visually depicted how to network, multi-task and the importance of communication.
Bennick juggled, litterally, helping the audience make applicable connections to the many obsticles or challenges faced daily in the workplace. Bennick's advice on managing group dynamics and unexpected change in teams or organizations was prevailing.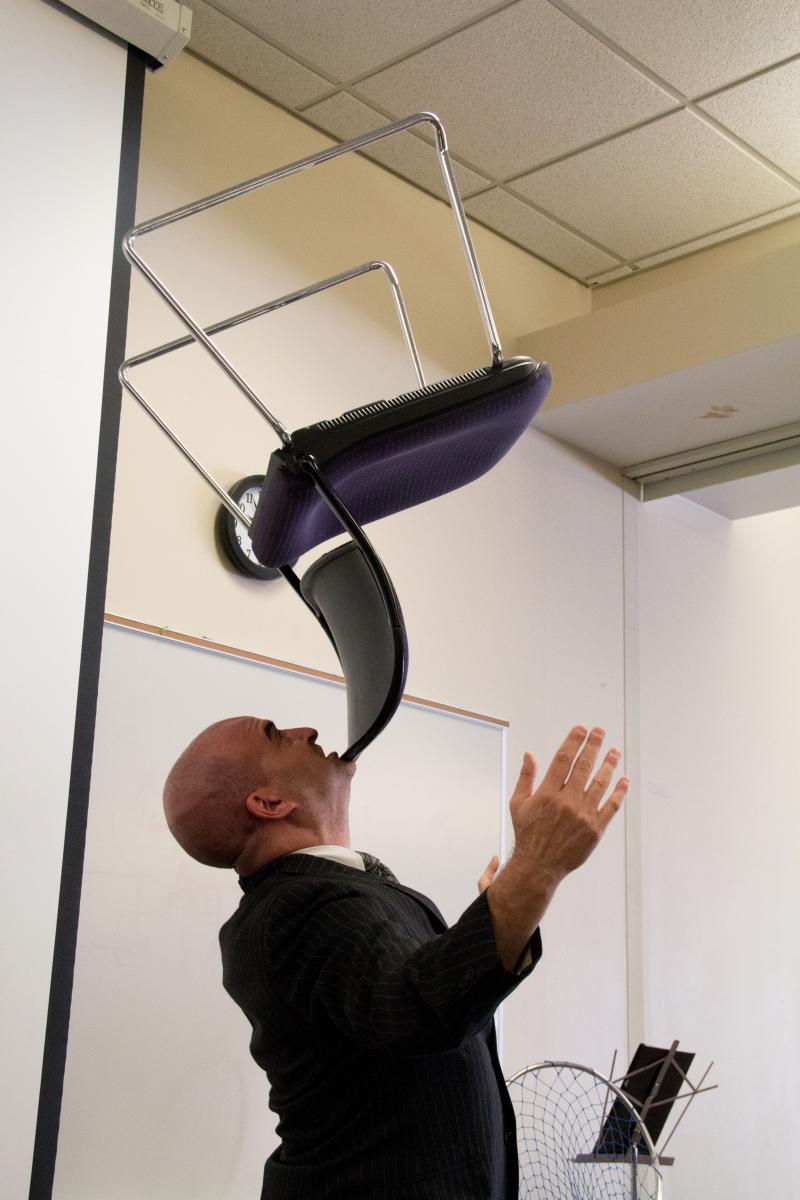 RIT's own Michelle Horan, Laboratory Technician, Biomedical Engineering said "I appreciated that he showed us how we have control over our destiny, the way we communicate, how we solve conflict. So if you don't like something then change it!"
Currently, Michelle is also earning a master's degree in Health Systems Administration at RIT. She is intentional in her professional development opportunities and believes that "by bettering ourselves, we are bettering our students in order to prepare them for the workforce."
This year's conference was sponsored by: RIT Young Professionals, UR Young Leaders, RIT Finance & Administration, RIT Division of Diversity and Inclusion, RIT Alumni Relations, UR Alumni Relations, and RIT Saunders College of Business.
For more information on the workshops or speakers, visit the conference page. If you'd like to connect with RIT Young Professionals visit their website, send them an email or connect on Facebook or Twitter!