RIT and Rochester Prep Capstone Project | April 2020
Newsletter April 2020
RIT and Rochester Prep Capstone Project
High School Students Proudly Present Research
Imagine high school students interested in the Health Sciences getting the opportunity to dissect the hand of a human cadaver.
Ever played the video game Monster Doctor? High school students helped in the creation of that too.
Another group used the camera lens to explore the issue of sports injuries in an Introduction to Photojournalism class. 
These are just a few examples of innovative topics presented during the 2020 Rochester Prep High School Capstone Showcase at the Chester Carlson Center for Imaging Science Auditorium.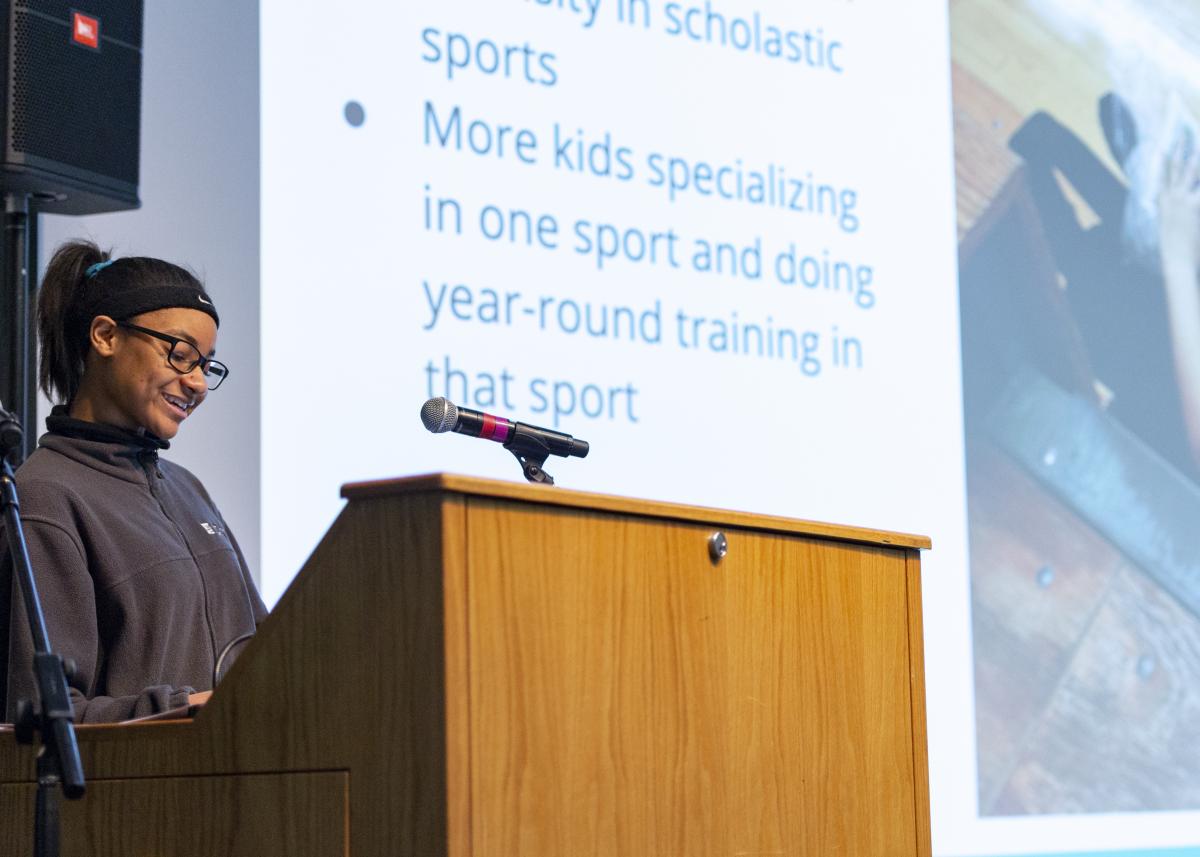 The Capstone Project is a partnership between RIT and Rochester Prep to help prepare students for college. Starting in 9th grade, students are exposed to a variety of events to introduce them to help them become college ready.
In their junior year of high school, the students get to choose an area of interest to pursue at RIT.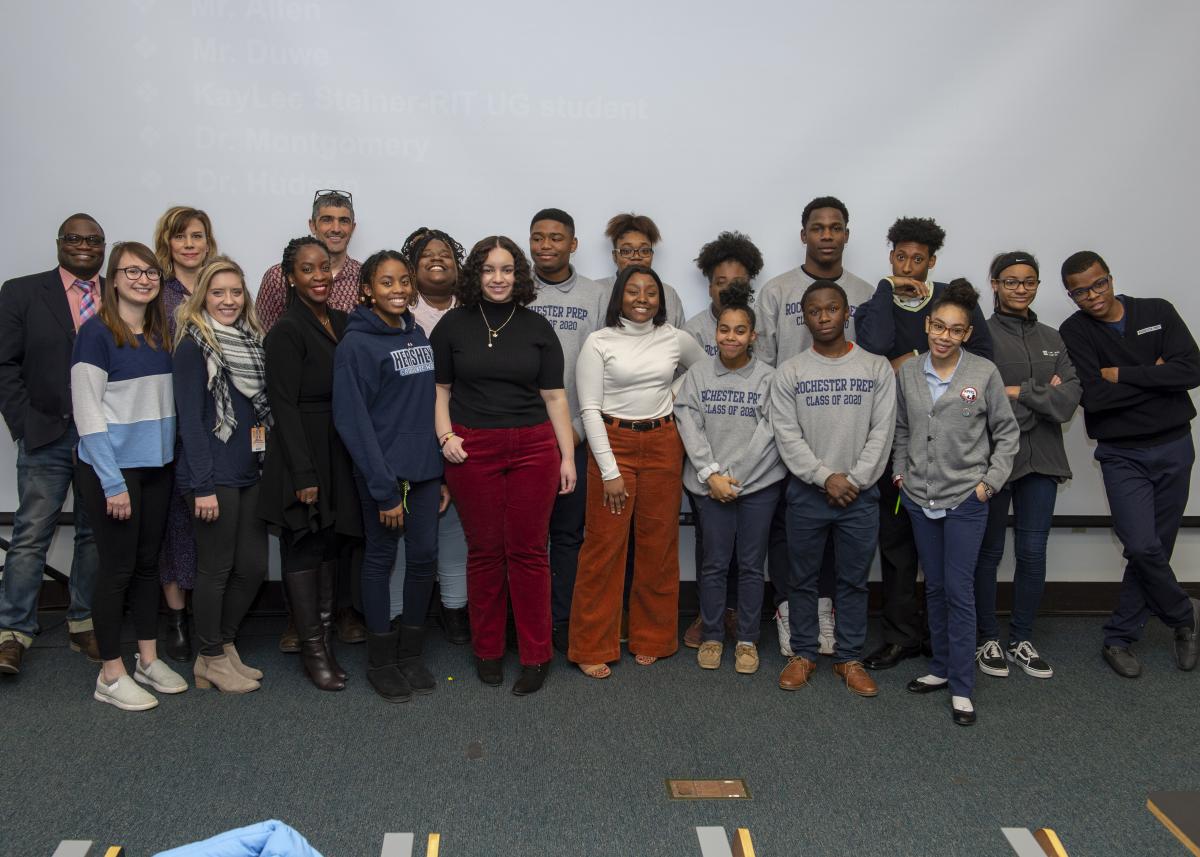 They put in a lot of time, up to 5 hours a week working in small groups with RIT faculty and staff and RPHS advisors on their research projects.  
This capstone event is a culmination of the four year relationship. This is where students present their finished work.
What a variety!
Here is a list of the Rochester Prep students, their 2020 Capstone Research Projects and the RIT faculty/staff and RPHS advisors who helped guide them in the process.
1.  EXPLORATIONS IN HEALTH CARE
Led by Laurence Sugarman, M.D., Research Professor and Director, Center for Applied Psychophysiology and Self-Regulation at RIT (with significant contributions by Bill Brewer, Richard Doolittle, Douglas Merrill, Carla Stebbins, and others in CHST)
Henry Duwe, RPHS Advisor
Azarayia Huey
Tisiah Marbury
Brendan Spinks
Jah'Quira Young
An introduction to the array of college majors and careers that fall under the heading of "Health Sciences." Many of the classes included hands-on introductions to the fields, such as dissecting the hand of a human cadaver; playing a board game called "Friday Night at the ER"; and interviewing conducting a patient interview with a dummy.  
2.  INTRODUCTION TO PHOTOJOURNALISM 
Led by Professor Josh Meltzer, School of Photographic Arts and Sciences
Rachel Domini, RPHS Advisor
Samaya Cameron
Alysia Figueroa
Jay'Neyce Washington
Student projects combined photography and journalism to expose and inform on such topics as Sports Injuries and zombie properties.
3.  Civic Engagement and Structural Racism
Led by Professor Makini Beck, College of Liberal Arts and School for Individualized Study
Molly McIntosh, RPHS Advisor
Sandro Bourdeau
Sha'Ryanna Harvey Wyatt
Students presented their research on the impact of neighborhood socioeconomic level on grocery store location.
4.  "MONSTER DOCTOR":
 AN ORIGINAL COMPUTER GAME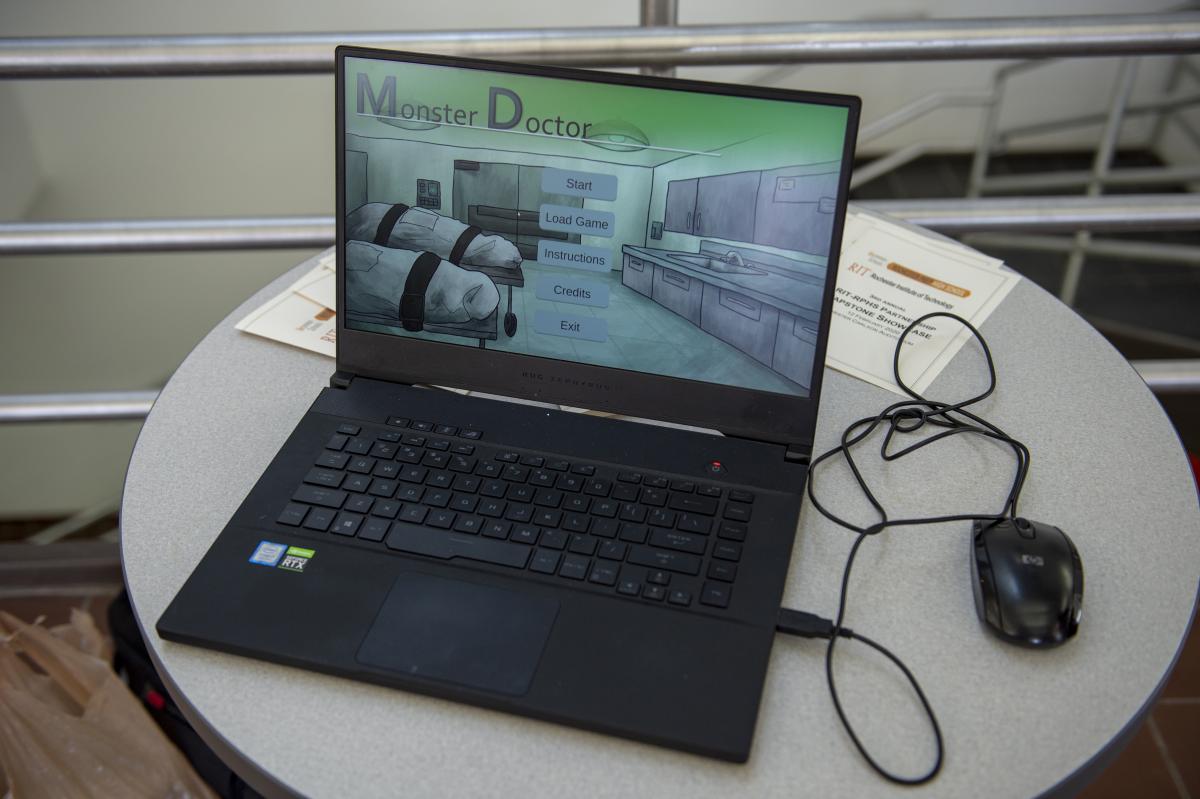 Led by Professor Ian Schneider, Game Design and Development
Kristin Nastav, RPHS Advisor
Mohammed Amadi
Zabari Phillip
Sandra Rodriguez
Students joined an existing team of RIT students in an upper-level game design course and provided programming, art, and mechanical contributions.
5.  Independent Study in Microbiology
Led by Professor André Hudson, School of Life Sciences
Sara Montgomery, RPHS Advisor
Salma Abdulla
Jetta Alston
Zachary Hlywa
Students isolated bacteria from different locations, sequenced the DNA, and investigated for disease-fighting properties.
The Capstone Program was founded in 2013 thanks to a generous gift from Ron Zarrella, RIT and RPHS Trustee.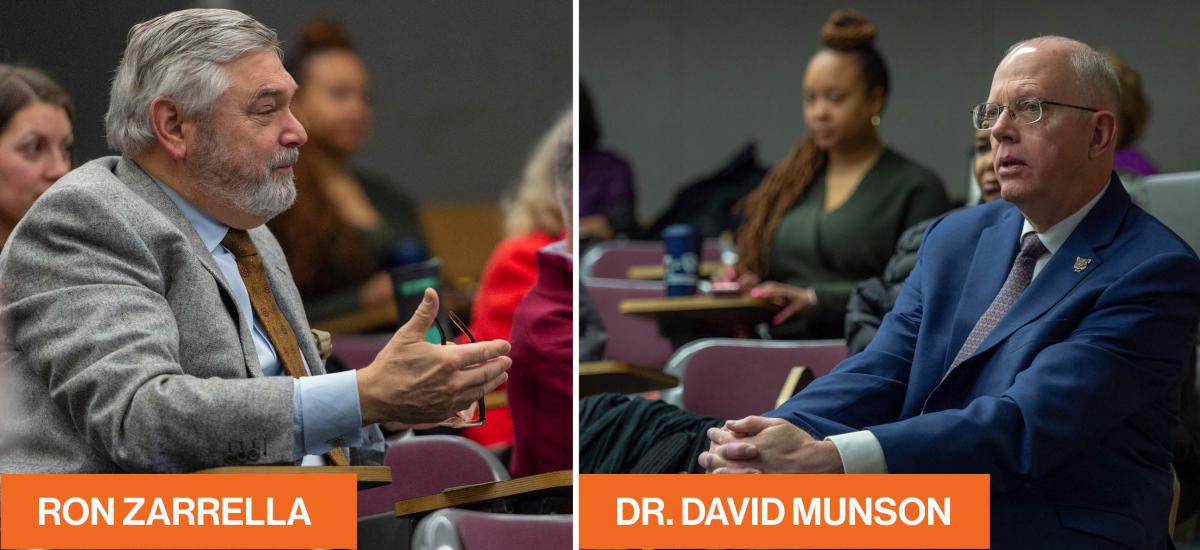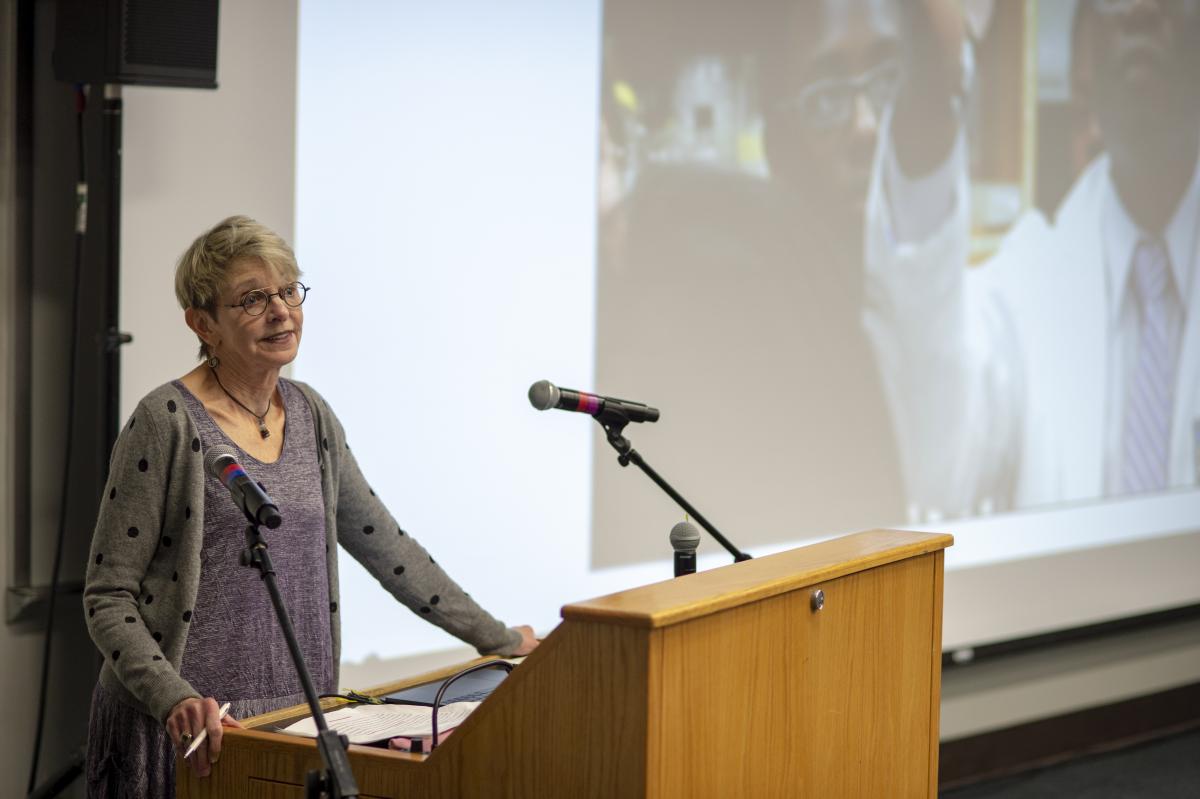 Kit Mayberry, Senior Advisor for Student Diversity Outreach, Enrollment and Retention, says the program and the partnership is unique.
"As the size of RPHS increases, the Capstone Program expands as well. Next year, the fourth capstone year, we anticipate up to 30 RPHS students participating in 6-8 capstones. My hope is to have every RIT college involved. We have also begun planning for Junior year capstone to begin in 2021."