"I'm Grateful for the Chance to Stay Engaged" | April 2021
Newsletter April 2021
"I'm Grateful for the Chance to Stay Engaged"
By Orlando Ortiz 29th RIT Minett Professor
My Minett Professorship term began with much excitement, ideas, and many unknowns. We have become too familiar and accustomed to COVID-19 and the many restrictions placed on our everyday living. This "new" environment has required everyone to re-imagine how we conduct business, and this Minett Professorship term is no different. As we continue navigating through this pandemic, I encourage continued patience and focus on your health, physically and mentally.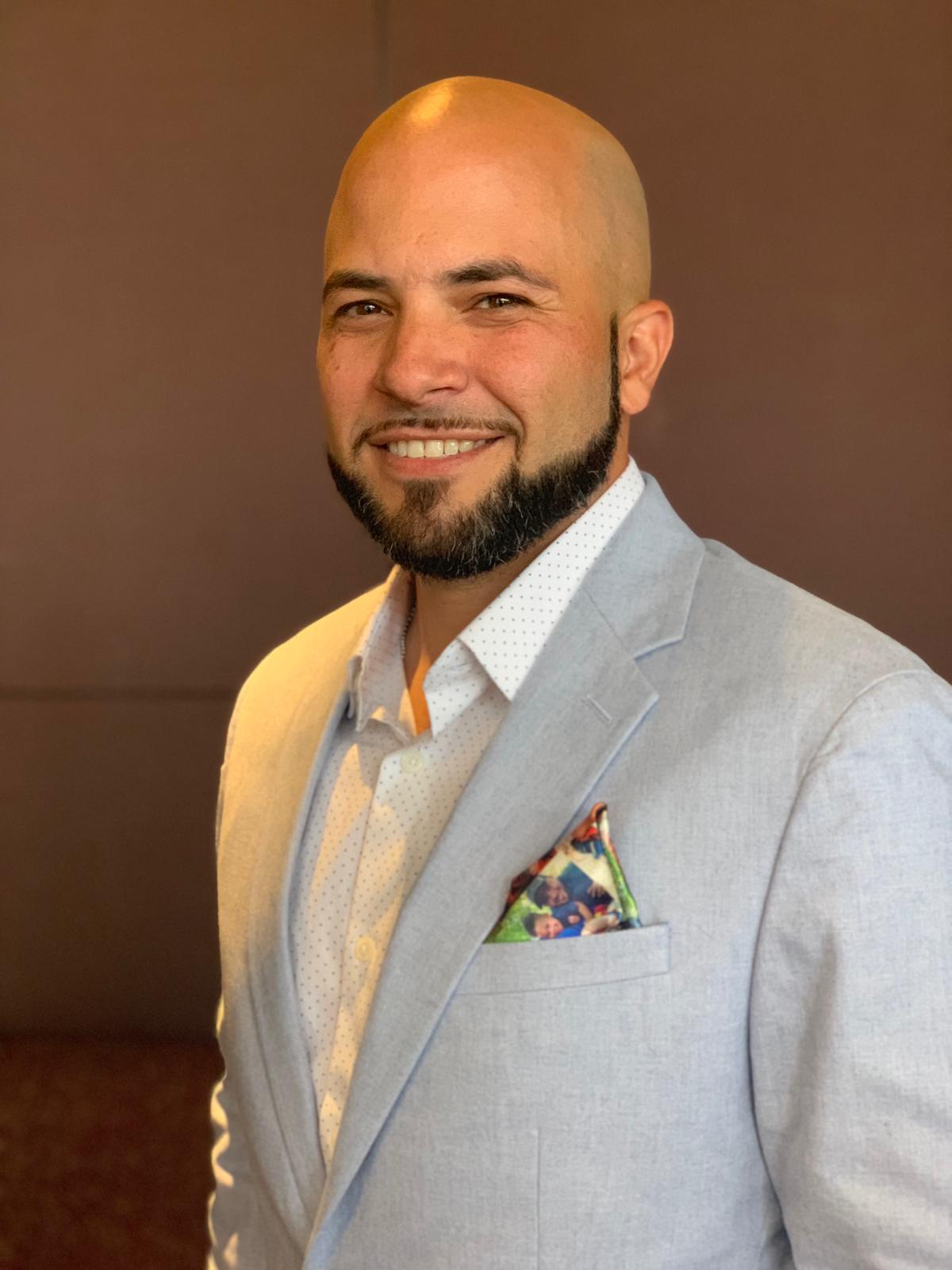 As I look at the first half of my term, I had two great experiences interacting and sharing my passions with students. On October 27, 2020 I judged a "Leading High Performing Teams" group project instructed by Dr. Molly McGowan in the Saunders College of Business. On February 23, 2021, I was a panelist for the virtual KGCOE/CET AALANA Alumni Panel led by Dr. Vanessa Williams and Nykki Matthews.
"The Leading High Performing Teams project is part of the Leadership Academy @ Saunders. The Leadership Academy @ Saunders fosters innovative leadership for bridging business and technology by providing a multitude of co-curricular experiential opportunities for individuals to develop their personal and professional leadership skills in order to make a positive impact in the business environment and within the global community."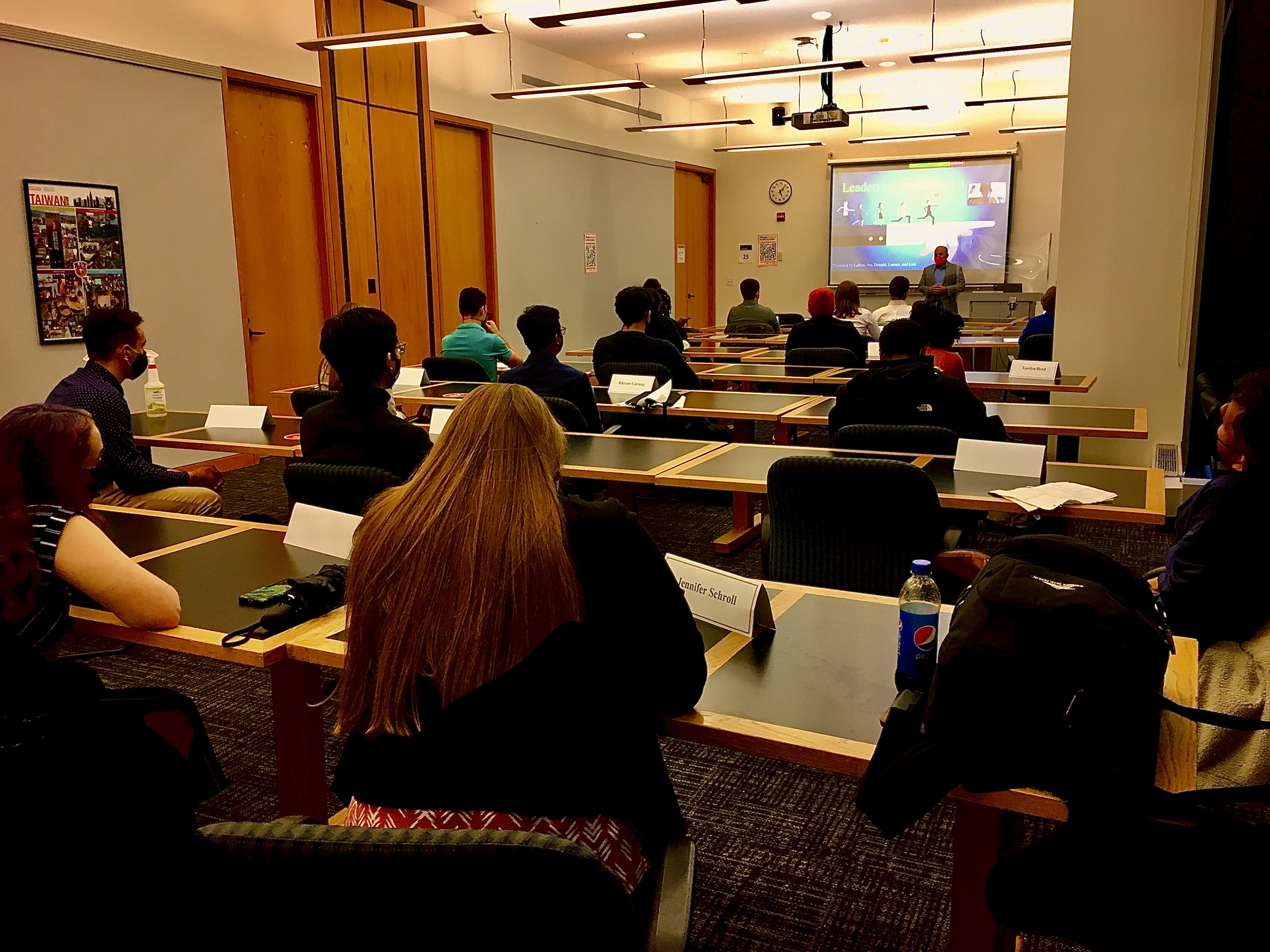 Students from various colleges worked together to develop new products, met with industry leaders, researched needs, and if needed, designed prototypes. The collaboration between colleges at RIT is a differentiating dynamic an RIT student can experience. I was impressed with the collaboration, creativity, and engagement students shared during the project presentations. Projects like this expose students to real-world experiences and allows them to further develop their skills. As an MBA graduate of Saunders with a Bachelor's in Manufacturing Engineering, I provided feedback on the importance of collaborating with different majors, how real world-like this project reflects what they have done, and the importance of utilizing these experiences to enhance their collegiate experience. I enjoyed the experience so much that I signed up and look forward to judging the spring semester's group projects.  
The KGCOE/CET AALANA Alumni Panel discussion rallied AALANA students from both colleges to virtually join AALANA alumni and engage in an intimate dialogue on a range of topics. These conversations provide a deeper connection for students to relate to alumni and have an opportunity to build a network based on similar experiences. I was proud to make connections as I dove into my experiences and learnings as an undergraduate student at RIT, specifically what led and kept me at here, how my course work and involvement in student clubs such as Latino America Unida, Lambda Alpha Upsilon Fraternity, Inc., The Society of Hispanic Engineers (SHPE), and the Latin American Student Association (LASA) to name a few, impacted my preparedness for the work environment, and the importance to continue to support RIT after years of graduating as a person of color.
It's an honor to experience how students are exposed to alumni and hear their campus adventures; something not often offered during my time at RIT. Seeing students connect with our experiences was very gratifying. We were able to make connections between campus involvement and personal success. This conversation exposed students to successful and ambitious alumni that look like them, grew up similarly, and can relate on various levels. These events become a cornerstone for AALANA retention.
My involvement with student organizations led to my own personal growth and I'm very eager to share these experiences with students. Through RIT, I developed leadership, networking, and social skills; all of which are critical in my success and notoriety throughout Rochester. As I close the 2nd half of my term as Minett Professor, I'm encouraged by the resiliency students have shown. I'm grateful for the chance to stay engaged, share my experiences, encourage students to stick to their path, and express how proud ALAANA alums are!
(The Frederick H. Minett Professorship is a one-year appointment. It brings distinguished multicultural professionals from the Rochester area to RIT to share their expertise with students, faculty and staff.)