RIT's Howard Ward Reflects on Retirement | April 2021
Newsletter April 2021
RIT's Howard Ward Reflects on Retirement
"They will never understand that they gave me far more than I could have ever given them."
On May 1st, his first official day of retirement, Howard Ward plans to go to Manga Manga in Spencerport with his wife and have breakfast, then play a quick round of golf, and maybe have a few friends over for something on the grill.
The Associate Vice President for Student Auxiliary Services is stepping down after 27 years at RIT.
Ward thinks of his relationships with "people" and not "things" when asked what are some of his greatest accomplishments.
For the past 20 years, in his current role, Ward has been responsible for all student housing management, accommodations, assignments and physical infrastructure development and renovations. He oversees Dining Services and RIT Catering, and provides leadership to the management and operation of the Gordon Field House, Ritter Arena, Polisseni Activity Center, Shop2 and University Gallery event space. He shared his knowledge and expertise in the development of Global Village, the renovation and building of student apartment housing and most recently worked to develop a new way of providing food services at Grace Watson, RIT's main student dining center.
Ward served RIT as Interim Chief Diversity Officer from May 2009 to January 2010.  He was also a recipient of the Isaac L Jordan Sr. Diversity Award in 2008, served as Chair of the Ethnic Faculty Staff & AALANA Faculty Staff Committee for over twenty years and Chair of the Frederick Douglass Scholarship Award Committee. He has shared his expertise with a number of diversity committees and shared his wisdom, mentoring hundreds of diverse students, faculty, staff, and colleagues from all backgrounds.
An impressive resume, but Ward says when he reflects on his years at RIT, it's his relationships with people that stand out to him.
"Obviously the hundreds and hundreds of students, staff, faulty and diverse folks from all walks of life who have truly touch my life and inspired me, made me a better person. They will never understand that they gave me far more than I could have ever given them", he said.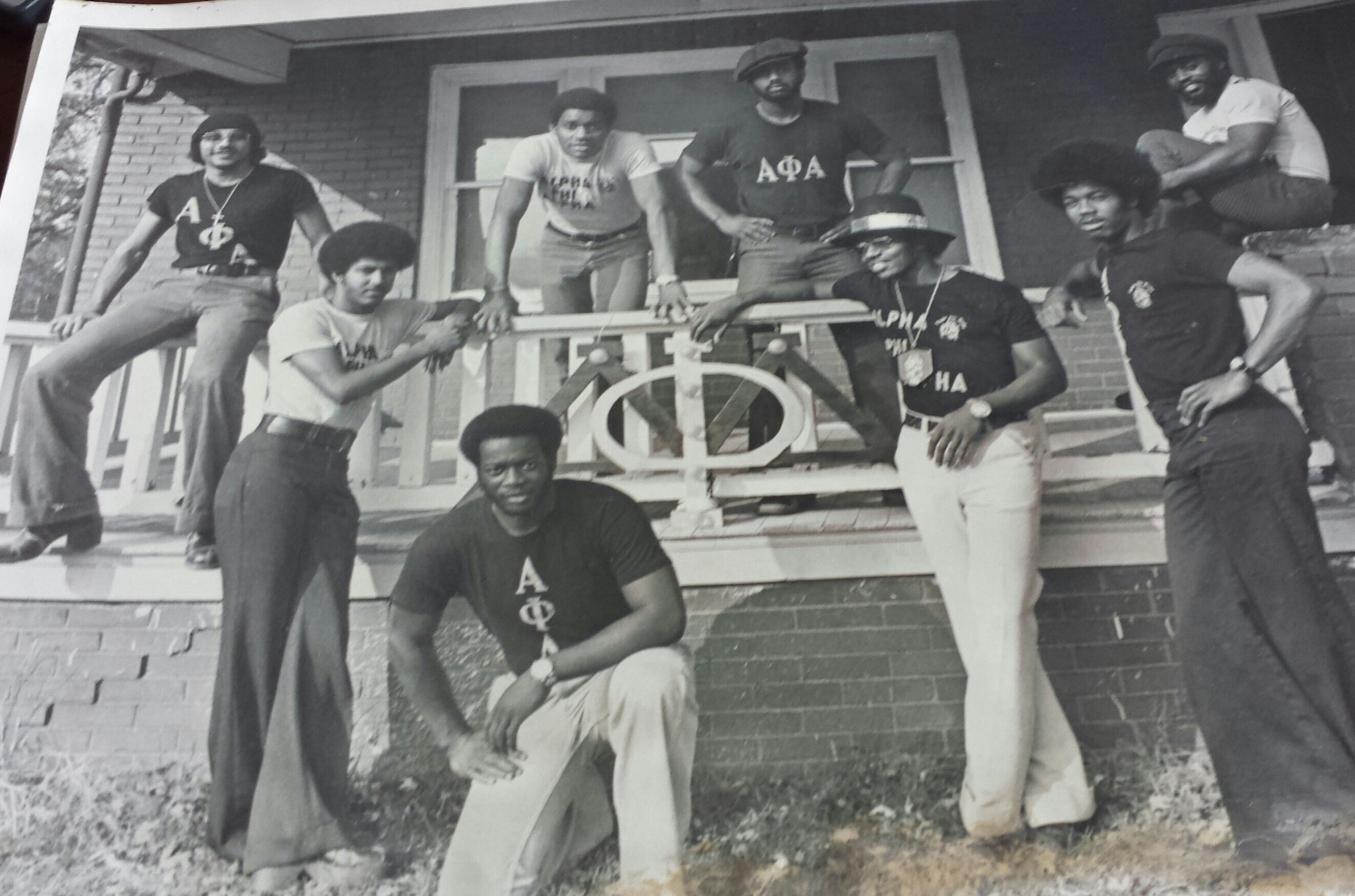 Ward has spent close to 44 years in higher education administration, earning his doctorate during that time at Bowling Green State University in Ohio. His journey started as a high school football great from Albion, New York whose talents on the gridiron took him to Mt. Union College, now University, in Alliance, Ohio. It is where he pledged Alpha Phi Alpha Fraternity, Incorporated. (Founding chapter). After graduation, he worked there, at two other Ohio universities and RIT.
"Many students, faculty, staff, and folks both on and off campus that I have been associated with, often didn't have any idea of my title and what my position entailed. This to me was awesome because I never desired to be defined by a title, position, money, etc. Therefore it was often so rewarding when people would say to me that they didn't know that I was a "Big Wig". I always come back and tell them that I am no more important than they," he added with a laugh.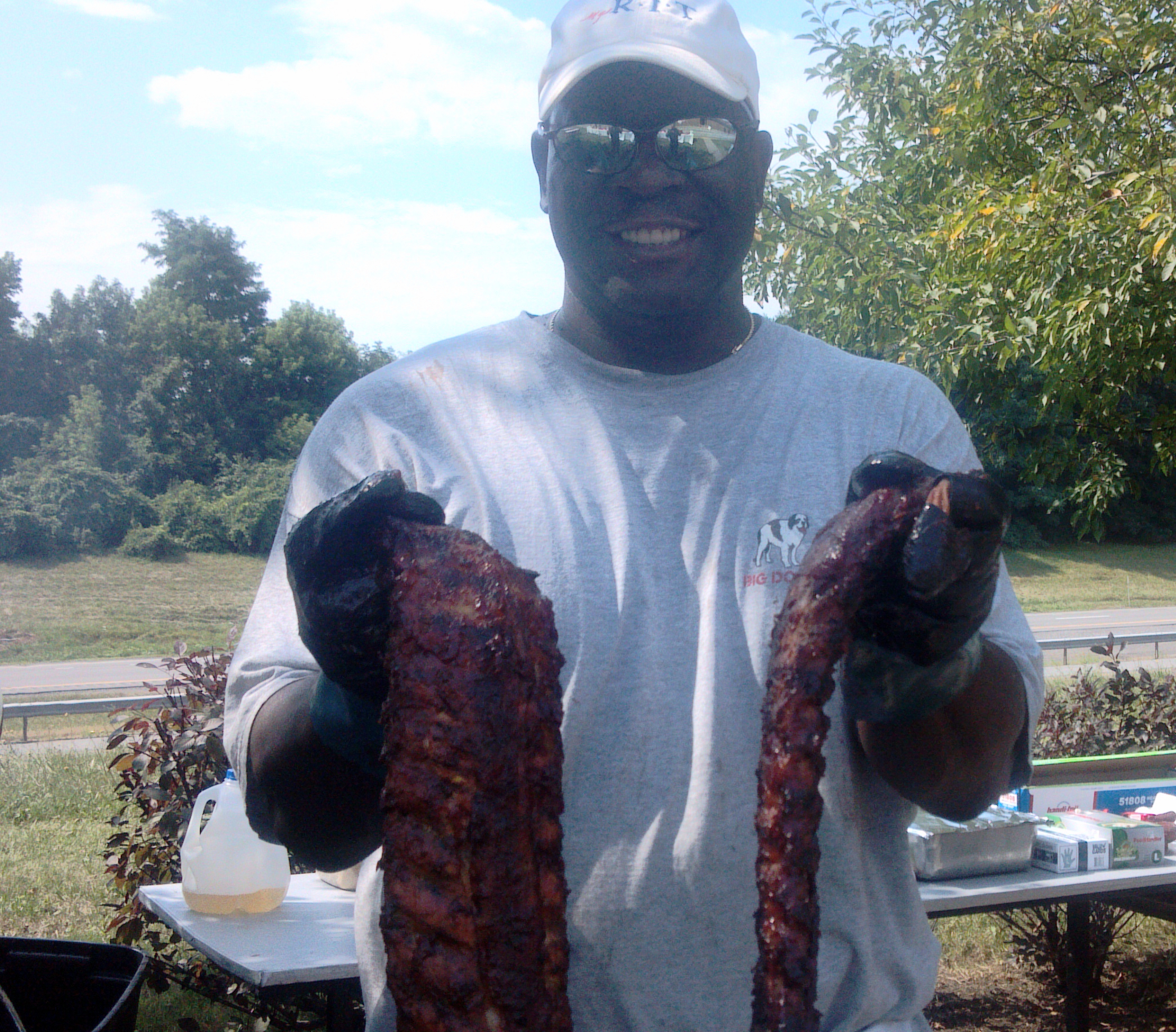 So, what does retirement look like for Ward? He hopes to spend time with his family, especially his grandchildren, explore requests he's received to provide diversity, staff training and professional development consulting, play golf and do a lot of grilling, a passion he often shared with his RIT community.
"My on-campus BBQs and BBQ 101 classes that I taught were incredibly enjoyable, because I was able to witness faculty, staff, and students simply "Chilling Out." What was most poignant to me was watching friendships develop between College Deans feasting on succulent St Louie rib done to perfection; while hanging out with cleaning staff that they never met in their own building while enjoying!" Ward added, "Ultimately, I would like to pen a book on BBQ and the role of faith in living an everyday happy life. "
His faith is important to him. Ward said his one "weekly gathering" that he is most proud of is the non-denominational Bible Fellowship which he has lead for over 15 years on campus. He says bringing together faith worshippers from all backgrounds to pray for each other and the University has been spiritually exhilarating for him and the hundred or so RIT friends who have participated over the years.
He says he will miss the campus atmosphere and is thankful for his relationships with colleagues, staff and he named a few who helped guide his professional journey.
"All of my wonderful mentors who made it possible for me to work at RIT; especially Drs. Barry Culhane and Fred Smith who hired me in the '80's and Dr. James Watters who boldly brought me back in 2000 as a "diversity hire," he said.
It's an understatement to say Ward will be missed. He will be remembered by many.

He said, "I would like to be remembered not for any of my RIT achievements but rather as a caring friend who can be counted on to keep his word and fought personally or professionally for them, no matter what it cost him. And as a result of his enthusiastic sense of faith and belief in God, helped them to realized how truly BLESSED they were; which in turn inspired them to help those in greater need. That according to a dear RIT friend "Is the Human Thing to do!"