"Rochester City Scholars Changed My Life!" | April 2023
Newsletter April 2023
"Rochester City Scholars Changed My Life!"
A Chat with Two Destler/Johnson Rochester City Scholars Poised for Graduation
The date was August 26, 2019. The place? The gardens at Liberty Hill. Rochester Institute of Technology President David Munson welcomed the 10th class of Destler/Johnson Rochester City Scholars. Included in the group of 21 recent high school graduates: Trisha Taft (L) and Juliana Bermudez (R) in above photo.
The Rochester City Scholars Program provides high school students who meet the academic requirements for admission, an opportunity to receive full tuition scholarships to RIT. It is open to students in the Rochester City School District, the Greater Rochester Charter School system and recently expanded to include students participating in the Urban-Suburban Interdistrict Transfer Program.
When this photo was taken at Liberty Hill, Bermudez had just graduated from School of the Arts and Taft, from Young Women's College Prep Charter School. Mixed in with the excitement on those faces was also a tiny bit of apprehension about what was ahead.

Four years later, Bermudez and Taft will graduate from RIT next month. Both are Diagnostic Medical Sonography majors. They say their college journey included offering each other a lot of support and encouragement and they gained an added bonus: a strong bond of friendship thanks to Rochester City Scholars.
Bermudez says, "Trisha sent me a message through Facebook about the DDI summer experience and how she noticed we were in the same major. We had never spoken before the summer of 2019 until we were both enrolled in the summer bridge program. We then met in person, I believe on the first day of the DDI summer program."
Taft added, "We were both part of a Facebook group for incoming RIT students to meet one another. I saw her post on there and saw we were both part of the same major and from Rochester, so I reached out to her. We continued to talk until we met in person at the DDI Summer Bridge program where we got to spend the next few weeks together before the school year officially started."
And something just "clicked" for them.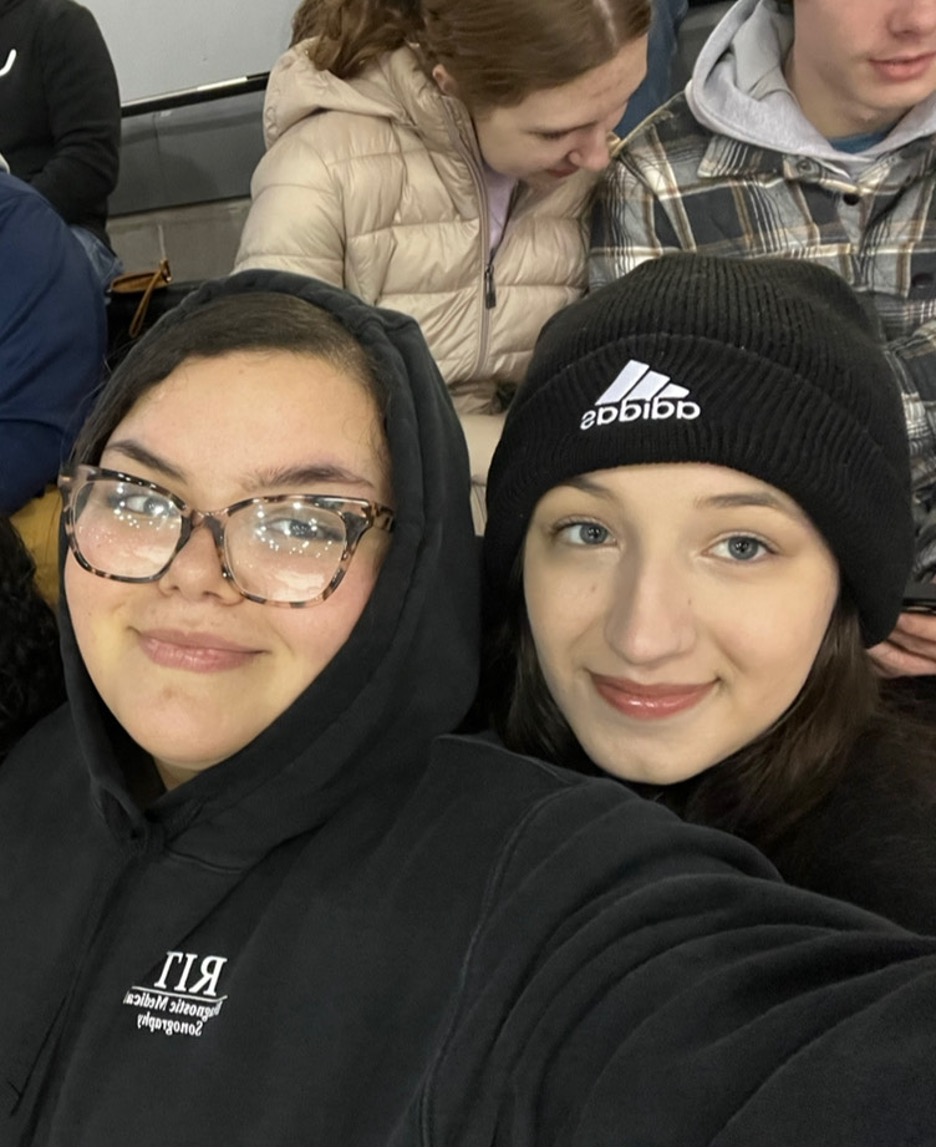 Taft says, "Initially, I was excited to meet someone also in the sonography program because it is such a small program. Then when I found out she was also part of RCS and a commuter like me, it was even more exciting to find someone with so much in common before I even officially started at RIT. Luckily, not only did we have these things in common but we got along very well so it wasn't just a friendship of circumstance. Julie is very hard-working and always herself no matter who is around, and those are two things I always admired about her."
Bermudez agrees, "Trisha is very easy going, trustworthy and just a great person to be around. She lights up a room with her personality, although she can be a little quiet sometimes, she has an amazing personality after you get to know her. I can easily say she's one of the sweetest people I have ever met. She's a friend that I hold near and dear to my heart."
Bermudez and Taft say their friendship created a strong support system that has been essential along their journey at RIT.
 "Trish and I always communicate to each other if the other is having issues. We always try to support each other emotionally and mentally especially with a major like ours. When it comes to scanning and studying for tests, we provide each other with ways to succeed. College is extremely difficult in all aspects of life, but having someone that knows exactly what you're going through helps. We've been through the same journey throughout our four years here at RIT and it brings me comfort to know that she understands, or should I say we understand each other."
 "We offer support to each other both as classmates and friends. We study together and help each other grasp concepts in class better but also are there for each other just to talk about stressful parts of not only college but life in general. Juliana has definitely helped me so much and college would have been a completely different experience if I hadn't met and become friends with her."
Taft says the Destler/Johnson Rochester City Scholars program has been life-changing.
 "The RCS program definitely benefited me in many ways, not only financially but academically and socially. The DDI summer program specifically helped me get accustomed to college life before my first fall semester by allowing us to stay on campus and take classes early while also making friends. Meetings with Mr. Benitez also helped me stay on track during my first year and beyond. Of course financially, I would not have been able to attend RIT without the scholarship so I am forever grateful for that."
Bermudez agrees, "RCS has completely changed my life. It has allowed me to expand my education and follow my dreams. I come from a middle class family and I had no idea how I'd be able to afford college. I wanted to follow in the footsteps of my aunt, who is an RIT alumna as well, but the financial burden that would've been put on my family was scary. I knew I had to put in all of my strength and brain power into high school so I could earn a scholarship such as what RCS provides me and I cannot be more appreciative. As I said, it has completely changed my life for the better. Not only has RCS aided me financially for school but the amount of support that the staff provides us is immense. It's as if I have a second family."
In addition to juggling classes, both keep busy with other campus programs and organizations. Bermudez is an active member of CStep and the Ultrasound Student Association and Taft has served as treasurer for the Ultrasound Student Association.
Now they are looking toward life after graduation in May. Bermudez says she plans to start working immediately. "I will most likely stay in Rochester for a couple of years since my whole family lives here and I'm super close to them, they are my support system. I haven't really thought about where I will be in a couple of years besides working hard and using all the skills I learned at RIT to apply them to my career.  I do see myself possibly advancing my education and going for a Master's in Health Administration but I'm not quite sure yet." And Taft? "I plan to work as a sonographer in Rochester after graduation and continue to gain certifications in ultrasound to further my career."
Their bond is strong. They'll continue to cheer one another along the way as they navigate this next phase of their lives.