Adversity during war, recovery, and opportunity | December 2018
Newsletter December 2018
Adversity during war, recovery, and opportunity
VUB Spotlight: Emil Anderson, a Vietnam veteran
For Emil Anderson, a Vietnam veteran, going to college or having an opportunity to fulfill his passion of serving others through a professional career wasn't even fathomable. Until this summer, when Anderson heard about the Veterans Upward Bound (VUB) program at RIT. After attending an information session on campus, Anderson was excited to embark into a new world of educational opportunities.
Veterans Upward Bound is a free program helping military veterans of all ages navigate the education system. It helps veterans to access information about college and career exploration, and improve the academic skills needed for entry in the program of their choice, at any university, community college, certificate or trade program.
"I had my doubts about college. I'm older and was away from a classroom for many years," said Anderson. "I've always wanted to go back to school after serving in the war and this was finally my opportunity," he said excitingly.
VUB staff is committed to helping match veterans with a variety of resources to have educational success. "We want to ensure veterans can reach their educational goals and discover how to enhance their talents and training to excel personally and professionally," said Amy Ortiz, Veterans Upward Bound career advisor.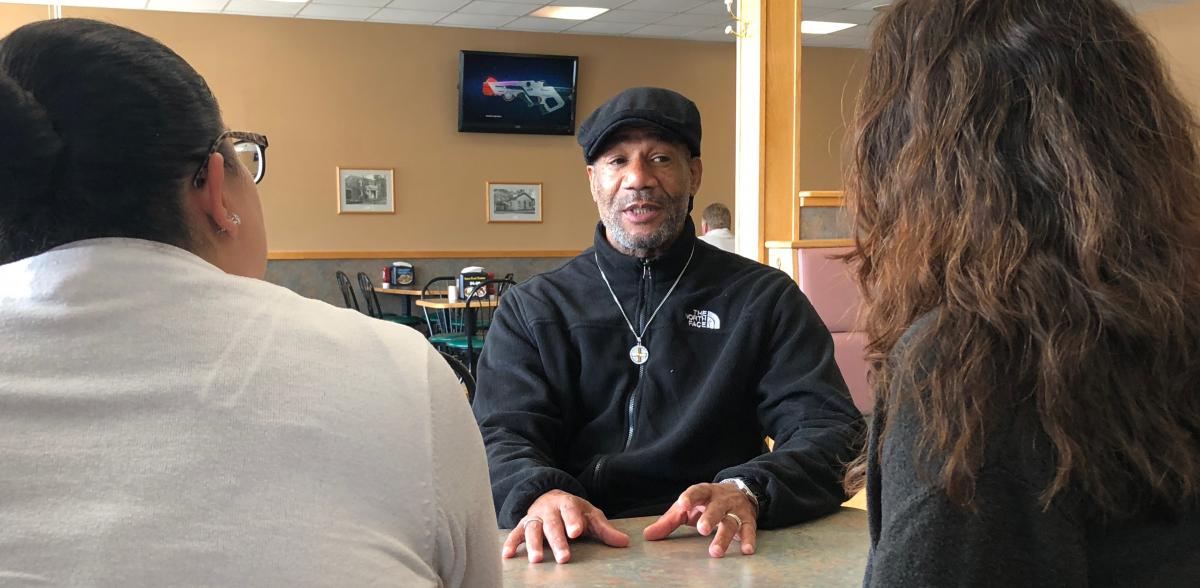 After several meetings, Ortiz became Anderson's advisor. "I knew he would benefit from summer classes to get him introduced back to school. He was truly dedicated and worked hard to get through it, but Anderson needed a non-traditional education program," said Ortiz.  "So, after investigating and looking for resources in the community, I learned about the first step towards the Credentialed Alcoholism and Substance Abuse Counselor (CASAC) certification through DePaul," she added.
Fortunately, there was space available to register Anderson for the 2018-2019 class.  Ortiz and Anderson worked as a team, through the application, interview, acceptance and enrollment process. Ortiz through her role in VUB worked with community partners to identify sources of funding.
"Amy is my godsend, my rock, my advisor and warrior. I wouldn't be in the CASAC certificate program without her help. I would have never found this program on my own," shared Anderson. "The Veterans Upward Bound program has opened my mind to new possibilities and given me an opportunity to do what I've always loved to do, which is serve my community."
For many years, Anderson volunteered in the community helping to advocate, support and connect other veterans who have struggled with addiction and substance abuse.  Now, Anderson looks forward to be legally credentialed to help people through addiction and recovery.
Anderson's giving spirit and enthusiasm brings renewed hope for other veterans working through addiction and not being defined by their past. With the support and resources of VUB, Anderson is on a path to further his education and continue serving as a role model in our community.