RIT Diversity Theater Produces Short Film with Impact | February 2019
Newsletter February 2019
RIT Diversity Theater Produces Short Film with Impact
—Article written by Debra A. Jacobson
Brick by Brick
A young brick mason leaves the farm in search of a family member in1941 Cleveland, Ohio.
Take the journey with Buddy, a 19-year-old brick mason and farmer, as he confronts numerous systemic obstacles, leaving the comforts of a small farm in Urbana, Ohio, and experiencing city life in 1941 Cleveland. He is in pursuit of reconnecting with a lost family member.
Based on a true story, screenwriter and director Tina Chapman DaCosta tells the compelling story of her father, young Elza "Buddy" Cannaday, who became the first licensed and bonded African American contractor in Cleveland, Ohio, circa 1948. Buddy dreamt of being a brick mason like his grandfather and uncles in Springfield, Ohio in the 1930's. He even considered being a baseball player like his father Elzie who played centerfield for semi-pro team Eddie's Tailors. Tragically, in one night he lost his family in a race riot and relocated quickly to a farm outside of town. Now, after several years, he leaves the farm in search of discovering a long last family member in Cleveland.
The film puts you, the viewer, back in time to 1941 experiencing an after-hours smoky abode, jazz music of the time, and significant conversation with a cameo appearance by jazz pianist Johnny O'Neal, who resurrects his role as Art Tatum from the film Ray.
What are those obstacles Buddy encounters? Does he find who he's looking for? What insight and perhaps emotions pertaining to inclusion and diversity does the viewer experience?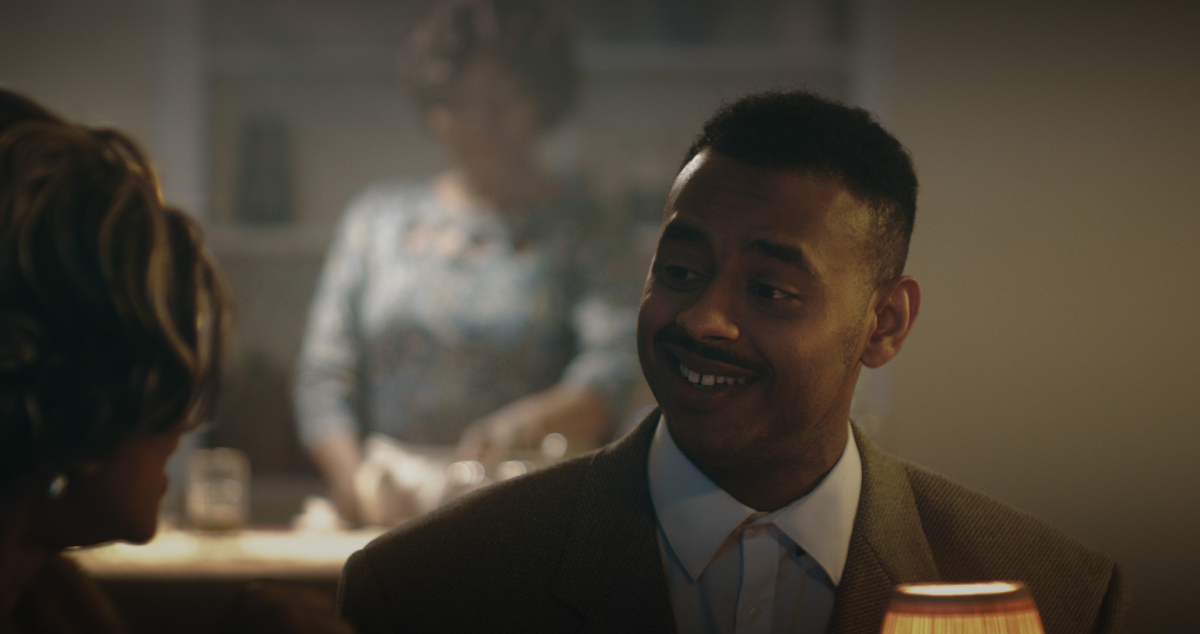 The film stars Ramon Vasquez (RIT SOFA BFA 2018) as Buddy, David Shakes and other RIT faculty, staff and community actors, and original music by O'Neal and Liberal Arts professor Dr. Jonathan Kruger. This film is the first in the Brick by Brick Diversity & Inclusion Film and Workshop Series, and will be used for future workshops encouraging meaningful discussions on diversity and inclusion.
Brick by Brick began as a feature length script written by Chapman DaCosta to satisfy her 2014 SOFA MFA Thesis requirements. After a 2015 script reading hosted by College of Liberal Arts (COLA) and Office for Diversity and Inclusion, the film project gained support from former President Bill Destler and the School of Film and Animation (SOFA) to launch the Diversity Theater Brick by Brick Film and Workshop Series. SOFA Department Chair Malcolm Spaull highly supported the program and its benefits for students. In a 2018 letter of support, Spaull wrote:
"Consistent with RIT's inclusive excellence mission, the "Brick by Brick Diversity and Inclusion Film and Workshop Series" will allow students to identify and analyze social justice issues related to racial, social, economic, and other issues that affect characters in the film series."
RIT film students were hired as crew members, receiving hands-on experience working alongside professionals, including Los Angeles producer Micky Levy, who spent two weeks in Rochester to work on the production.
This short film is a powerhouse of real-world conflicts and challenges, both past and present day. The film premiere will be followed by a discussion with the director. Don't miss it!
---
Written and Directed by Tina Chapman DaCosta
Cinematographer: Manjoh Reddy
Assistant Director: Brian Hewitt
Editor: Fraaz Khan
Lighting: Kristopher Hurysz
Producers: Tina Chapman DaCosta, Micky Levy, Marina Viscun
Brick by Brick - An RIT Premiere Coming In March!