"This Is Not a Struggle, This is a Joy" | February 2020
Newsletter February 2020
"This Is Not a Struggle, This is a Joy"
Longtime director of RIT Gospel Choir reflects on his role
Wardell Lewis likes to watch hockey, basketball and football. (He is a Bills fan.)
He enjoys bowling and traveling with family.
And he loves roller coasters.
His favorites spot? Cedar Point Amusement Park in Sandusky, Ohio also known as the "roller coaster capital of the world."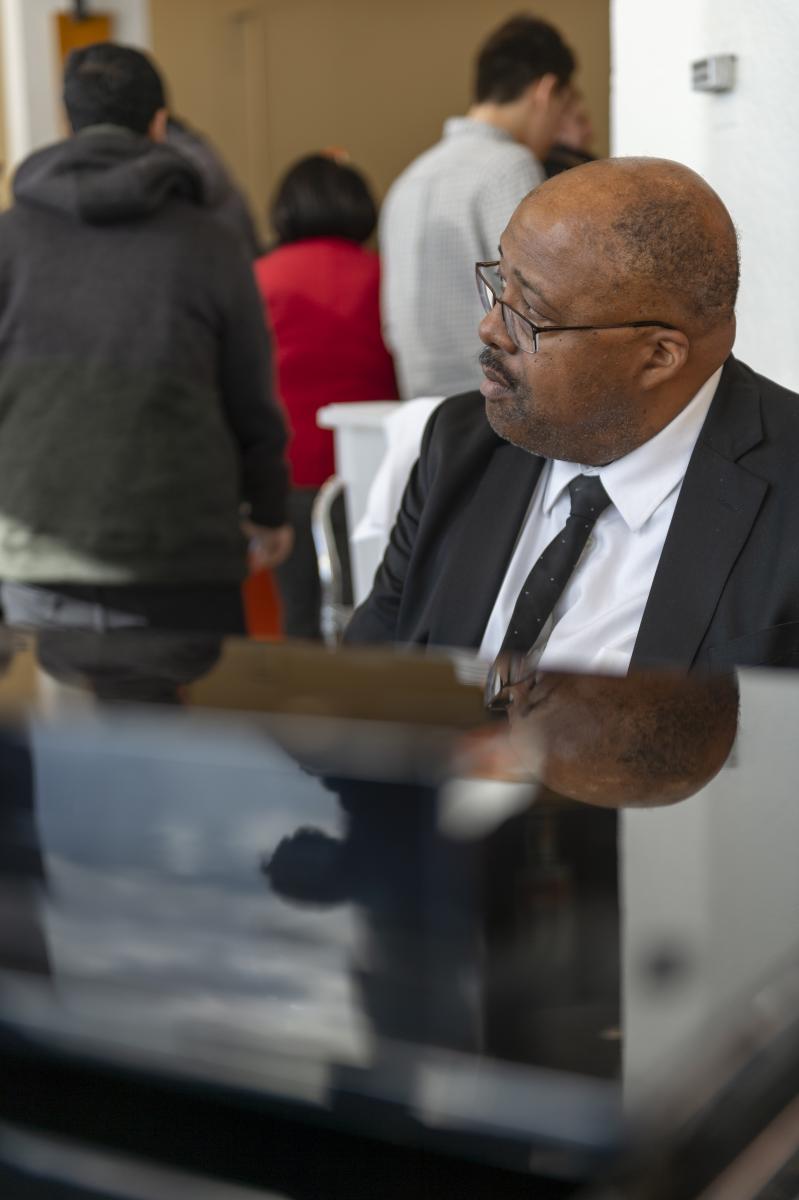 But he says nothing compares to the joy, the thrill, the excitement he feels when he is playing the piano and directing the RIT Gospel Ensemble.
He's been at it now for 36 years.
Three decades is a long time.
"I really enjoy it and I am thankful to be able to share it with others," he said.
He started in the early 1980's as a student on the RIT campus majoring in Business Administration Management. Lewis, who at that time had a decade's worth of formal piano lessons under his belt, assumed the role of director of the gospel choir. Little did he know, he'd still be at decades later.
Most Monday nights you'll find him inside Jones Chapel where the choir rehearses each week. There are 7 to 8 members right now but he expects the number grow. Most of them students, but a few alums and some RIT professional staff. They all bring more than their voices to the group ---they bring their spirit too. Lewis says that is as important as hitting the right note.
"The gospel ensemble was started as a way for folks to express their love for God and to express themselves. That's pretty central to our singing." Members come from all parts of the United States and some international students join the group too.
Music is universal, as they say.
For Wardell Lewis, it is a major part of his life. You'll find him often, playing background music for various RIT events. While people are chatting, eating and milling about, he remains seated at a piano— adding a musical flavor to the mix.
You can hear the RIT Gospel Ensemble in its 39th Anniversary Concert April 18TH at 7p.m. at Jones Chapel.
Of those 39 years, Lewis has been with the group 36.
That's not long to Lewis, not really.
"This is not a struggle, this is a joy," he said.