Getting Fiscally Fit | January 2020
Newsletter January 2020
Getting Fiscally Fit
Some area veterans are starting the New Year off a bit more fiscally fit.
They just completed a five week course called "Better Money Habits" organized by Rochester Institute of Technology's Veterans Upward Bound program and funded thanks to a grant from Bank of America.
For more than a month, 38 military veterans and their spouses, RIT faculty, staff and students gathered once a week from 5:30 p.m. until 7:30 p.m. to learn how to best manage their finances.
Topics ranged from how to build healthy credit, why credit scores are important and how to use credit cards responsibly.
They discussed basic money matters, spending and saving money and best practices with household finances.
The Better Money Habits sessions also included lessons on financial safety from fraud and identity theft to how to protect yourself online.
Many of the military families and veterans found sound advice on how to manage money when transitioning back to civilian life.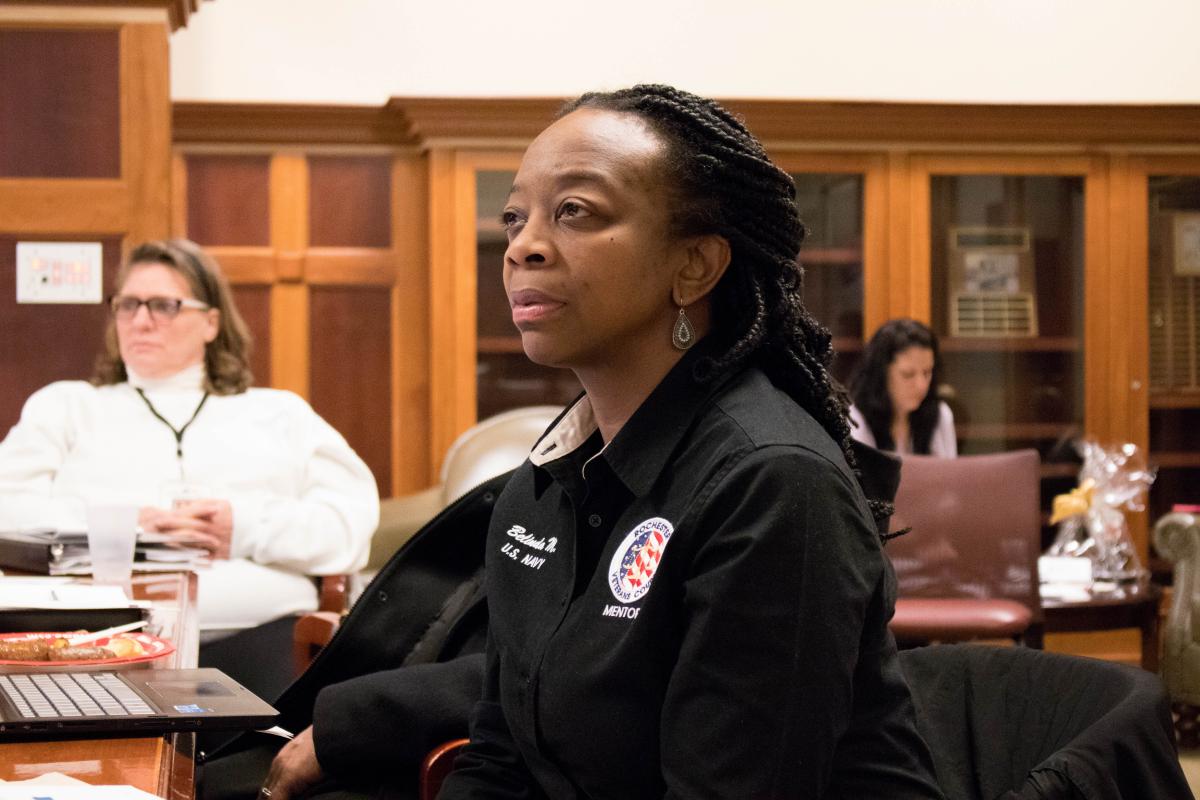 Belinda Miller USA/USN (Ret.) joined the U. S Army after high school in 1987. She was on active duty for three plus years and in the reserve for 10. She then joined the U.S. Navy reserves for eight years. She retired in 2008. She was deployed to Desert Storm. She gave 21 years of service.
She says all of the workshops were helpful to her.
"This course helped me by confirming knowledge I already had and educating me more about credit scores and credit reports. I'm wiser on things to look for and will use the information when I am ready to purchase another home."
She had some observations on how difficult it can be when leaving the military and returning to civilian life. There are some distinct things to consider: the difference between military pay and civilian pay, which will be taxed; where to get health care and VA benefits.
"One difference with veterans compared to the average civilian when it comes to finances is veterans have been forced to budget one way on active duty and often are not educated on how to continue that on a civilian income," she says.
Veterans receive housing, clothing, and food allowance in addition to their salary, and childcare costs are based on income and therefore often much more affordable than they are in the civilian world.
"These benefits are great when you're actively serving and they really help, but it doesn't amount to much in the civilian world where everything is taxed and assistance is not always available," she adds.
The two hour "Better Money Habits" series were held on the RIT campus.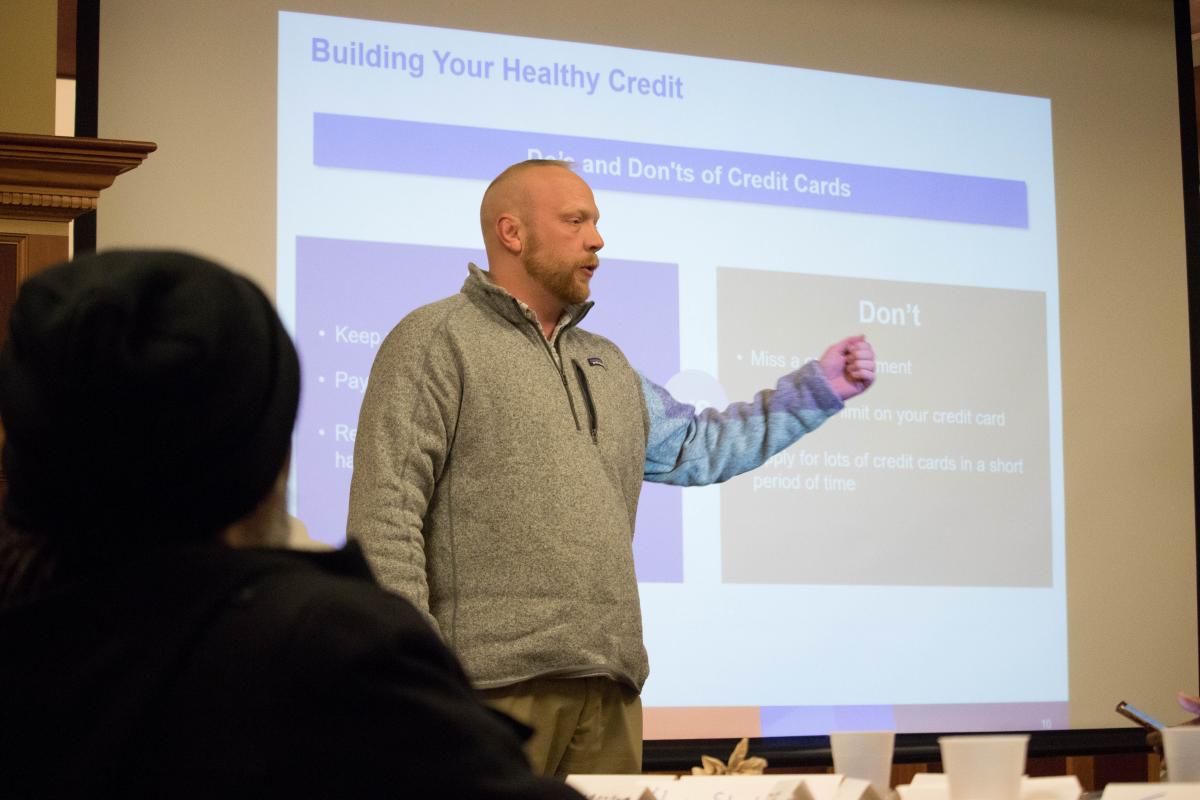 Shawn Evans was there for every session. He is a vice president, Upstate NY Retail Client Manager, Consumer Vehicle Lending with Bank of America and one of the presenters. He is also a Marine Corps veteran and understands why the information is important.
"This financial workshop is important because not only does it teach fundamentals that are required to know in today's day and age, but it also highlights amazing veteran based programs like the VA home loan and the Post 9/11 Montgomery GI bill. These programs give veterans a huge advantage in life after they serve, but many are unaware of how the programs work and if they are eligible. These programs need to be explained as they affect each veteran differently," he said.
Those who took part left with good information on how to manage their money—and Amazon Fire Tablets provided by the bank.
Amy Ortiz, with Veterans Upward Bound, says this is the first year of the series and they enjoyed the partnership with Bank of America. They hope to work with them again in the future.