Learning during Black History Month | March 2017
Newsletter March 2017
Learning during Black History Month
Intentional learning, reflection, and dialogue opportunities, focused on Black History month or the National African American History month, offering opportunities for the RIT community to hear powerful voices on the lived history of African Americans; the social injustices of the past and present; engaging through the arts; and discovering the vital contributions of Blacks that impact our day to day lives, if you see them or not.
Black History celebrations were launched nationally by Dr. Carter G. Woodson in 1926 for a week period and decades later, in 1967 Black History month has been upheld since by every U.S. President. Our campus celebrations were sprinkled through-out RIT and the Greater Rochester community by numerous organizations. RIT students had a unique experience at the Little Theater in Rochester, where they viewed the Oscar-nominated "I Am Not Your Negro" written by James Baldwin,  directed by Raoul Peck and voiced by Samuel L. Jackson.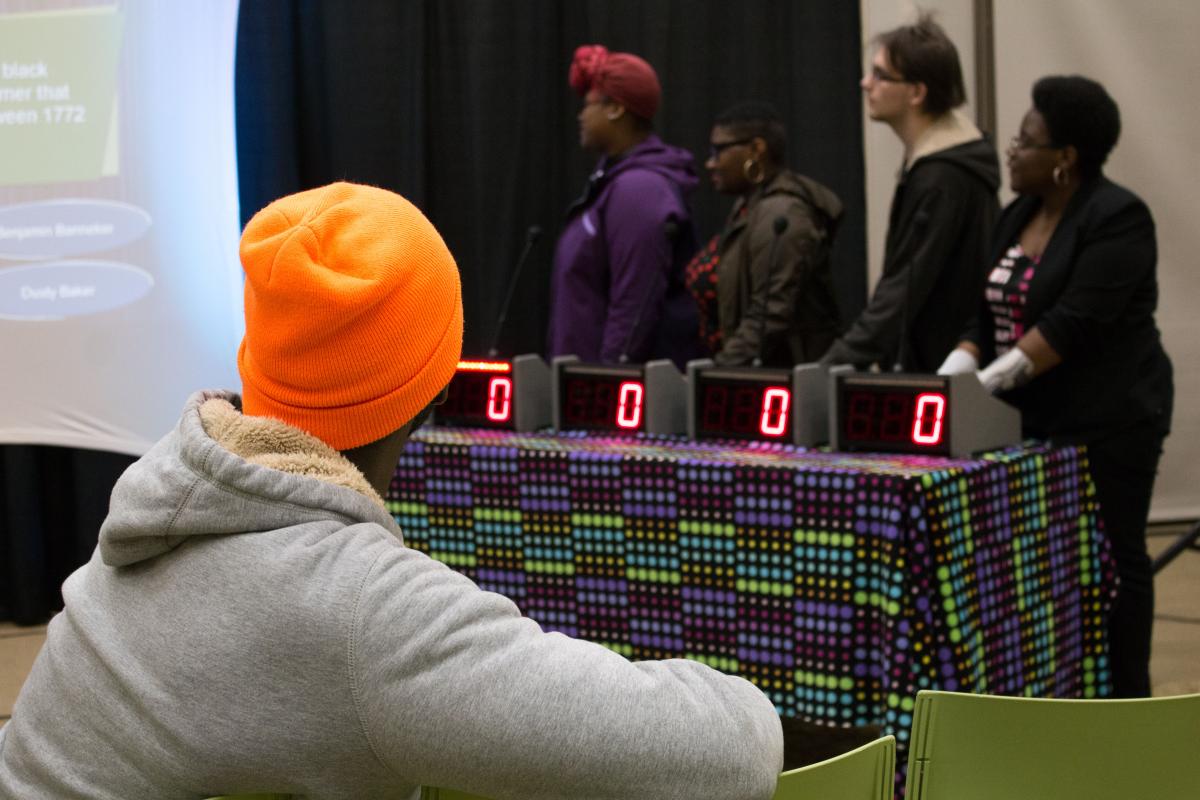 See how James Baldwin Debates William F. Buckley (1965), hearing the original voices of 'reason' regarding race relations in the US, ultimately, with starkly contrasting points of view.
On opening night, after this vividly revealing film, the audience joined a panel discussion, featuring David Shakes, local actor, playwright and James Baldwin expert; Richard J. McCullough, RABJ President, meteorologist; Nate Brown, host WHTK talk radio; and Tokeya C. Graham, educator, activist, and James Baldwin scholar.
Having fun and learning went hand in hand during the Black History Month Game Show. "It's great to engage students outside the classroom to learn.," explained Stephanie Paredes, Multicultural Program Manager, Division for Diversity & Inclusion and Center for Campus Life. "I aim to educate students, but also have fun while learning," elaborated Paredes.
History can be intimidating to students, but the game show had a thrilling way of teaching facts, prominent figures of various movements, while sharing accomplishments in the fields of the sciences (i.e. George Washington Carver), politics (i.e. Dr. Andrew Young), civil rights leaders (i.e. Austin Stewart), literature (i.e. Toni Morrison), music (i.e. B.B. King) and sports figures (i.e. Jesse Owens), making it multifaceted and appealing to the crowd. Initially, students were shy about their knowledge, but then delve into the gaming challenge quickly, especially after the first round.
Seeing the audience members raise their hand or say "Oh, I know the answer to that one," expressed their enthusiasm. Hearing audience members mutter comments like "man, I never knew that," showed a learning dynamic sparked by History that isn't always taught in a classroom.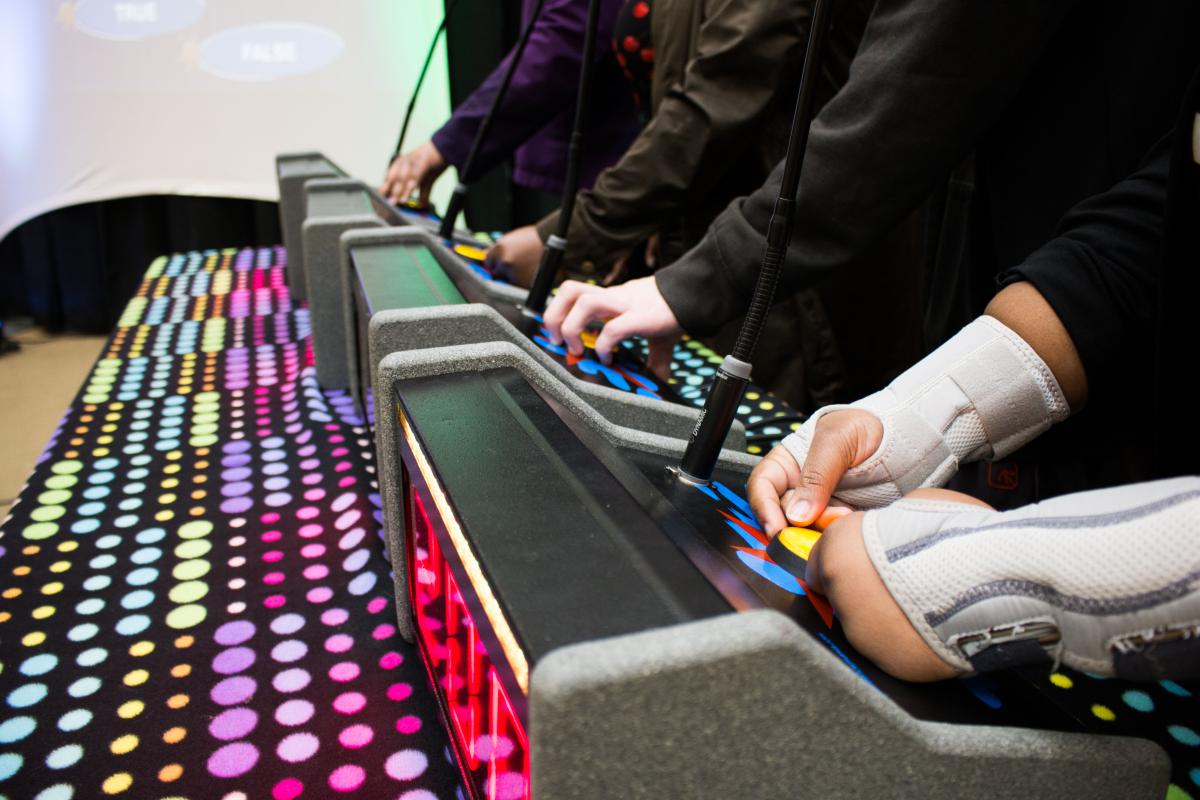 Among the prizes were some books (i.e. Dream a World Anew: The African American Experience, Shaping of America, Black: A Celebration of a Culture, I am Not Your Negro and Hidden Figures) The Films included were Moonlight and Queen of Katwe.
Like any game show, prizes and raffles where a great hit with students, but it also challenged "me to think and realize I need to brush up on my knowledge," admitted Shantel Forrest, an MCAS participant and forth year student majoring in Marketing.  Winning two prizes that night helped affirm Shantel to "have fun, too!"
The highly anticipated Step Afrika! event on March 8th was postponed due to weather conditions. Stay tuned for the new Step Afrika! event later in April.
The 2017 Black History month programs have been celebrated in partnership with the Division of Diversity and Inclusion and Center for Campus Life.