Sparking Interest in Accounting for Success | March 2017
Newsletter March 2017
Sparking Interest in Accounting for Success
College Accounting and You
Many high school students would benefit from real-world and timely access to college-career exploration programs, like the College, Accounting and You (CAY) spearheaded by the Office for Diversity and Inclusion,  the Saunders College of Business,  and the long standing investment and partnership of Rochester's PricewaterhouseCoopers (PwC) branch.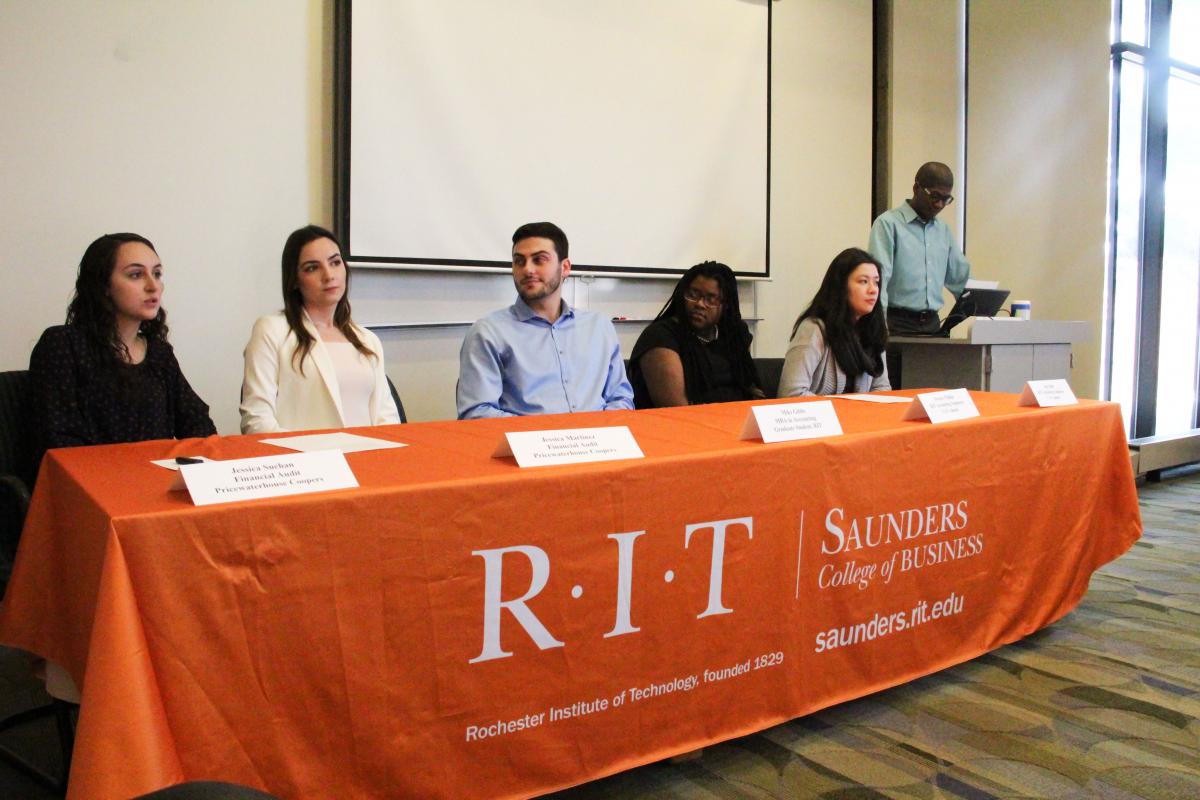 "We support these students because they get college experience early and we introduce them to career opportunities in the world of accounting," shared Matthew Parrilli, Managing Partner for PwC Rochester. During his opening remarks Parrilli intently said, "thank you for taking time to invest in yourselves and you'll discover there is always a return on your investment." Many times it is a hands-on learning experience that helps students determine what career path they choose.
Often juniors and seniors in high school are asked more pointedly "What job do you want or what major did you choose?" Most of the time students answer these questions based on what they've been told or what's expected of them. Often we hear a looming hesitation or uncertainty in their voices.  CAY offers high school students a dynamic opportunity to interact with students from other high schools, enhance their presentation skills and knowledge of accounting.
"Students are often nervous, questioning their math skills or see RIT as out of their reach," shared Lavonda Lofton, Principal of Destiny Christian School as some of the challenges or barriers students' experience. "But, once they experience RIT campus, listen to the professionals in accounting, they're motivated and more confident of themselves," added Lofton.
CAY offers high school teachers and their students access to dynamic learning experiences where it "takes their school knowledge and connects it with real-world applications," highlighted Sandy Hoodak of Fairport High School. "Our students learn how to communicate with professionals and how to talk about themselves," added Hoodak.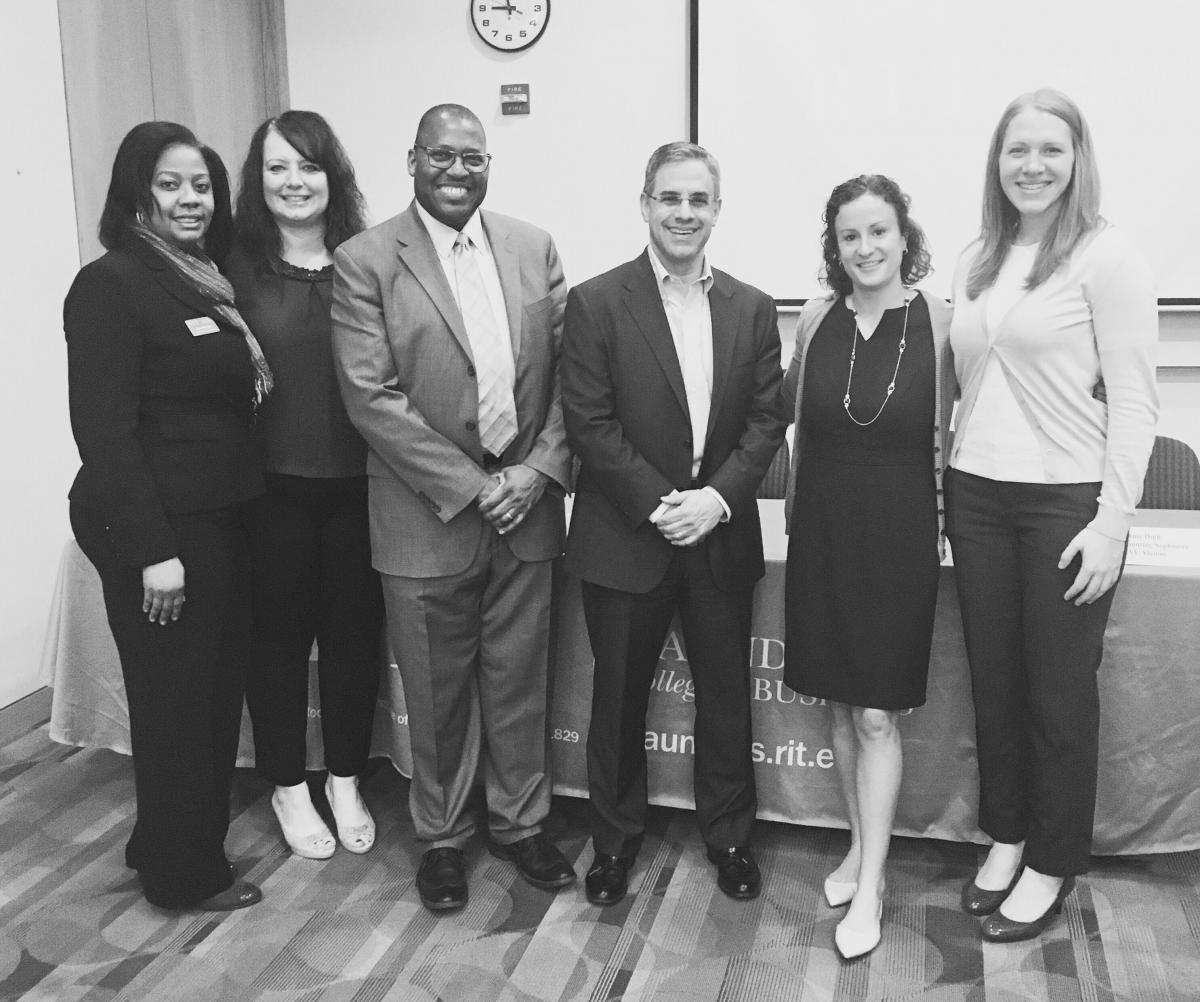 Created in 1999, this program started sparking high schoolers interests in accounting at RIT. "I remember meeting accounting professionals each week and they shared something new and exciting about accounting," said Destiny Phillips, former CAY participant through Gates Chili High school and RIT sophomore majoring in accounting. Phillips hopes these high schoolers were inspired by her story and "they also discover their passion in accounting and all the success it can bring to their lives."