DDI Good News | March 2018
Newsletter March 2018
DDI Good News
We are thrilled to welcome two new Division of Diversity and Inclusion staff members, Dave Oliver and Amy Ortiz!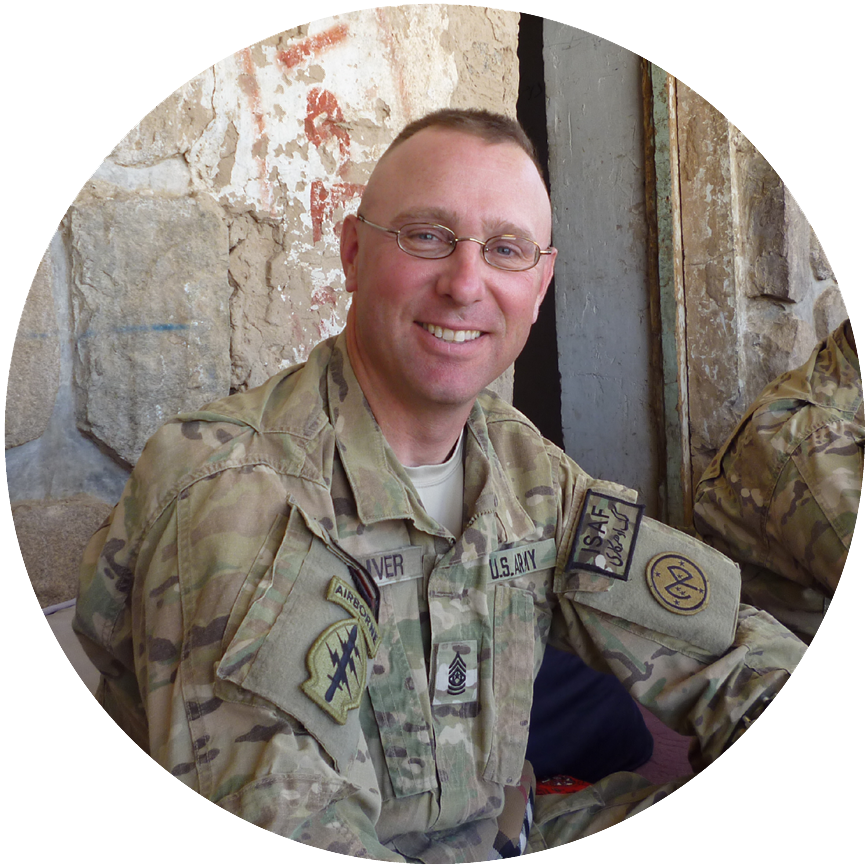 Dave Oliver is joining the Veterans Upward Bound team as the new Outreach Specialist. Most recently, Dave worked with the Veterans Outreach Center in Rochester where he served as the Education Outreach Specialist.  He has also served as a U.S. Army Infantryman for 33 years in the U.S. Army and the New York Army National Guard. Dave is still serving as the Operations Sergeant Major for the 42nd Infantry Division and has deployed three times to Afghanistan. He earned his Master's in Military History from the American Military University. Dave is married to the former Janeen Ransom and they have two sons, Ethan and Thomas
Amy Ortiz is joining the team as a Career Advisor with the Veterans Upward Bound Program. Most recently, Amy worked at Embry-Riddle Aeronautical University (ERAU) in Daytona Beach as a Veteran Program Administrator. In her role at ERAU, Amy was a School Certifying Official for the VA and she assisted veterans and their family members in using their GI Bill benefits. She earned her B.A. in Religion and Philosophy from Roberts Wesleyan College and a M.A. in Education and Divinity from Regent University.
Amy's husband recently retired from the US Army after 22 years of service. As an Army wife, and step mother to two amazing girls, Amy experienced first-hand the unique struggles that military families encounter and it has fueled her passion to serve those families and help them through the transitions her own family has already faced.
---
­­­­­­
We also want to congratulate several Division of Diversity and Inclusion staff and faculty members for their recognitions and dedication to making a difference.
Dr. Michael D'Arcangelo, Director of Diversity Programs was recognized as the 2017 Outstanding Greek Advisor for the U.S.A. during the Phi Kappa Psi National Headquarters. As a result, and his extensive background in instructional design, educational training and programs, he was solicited by national headquarters to design a national program regarding Emotional Intelligence for this year's regional training programs. Additionally, he was invited to present at the Mid-Atlantic Regional Officer Training on the Proficiencies in Advising. Locally, he was sought out by Workforce Diversity Network to present in May, the "Whistling Stereotypes", an interactive program, examining the research findings of Claude Steele's Whistling Vivaldi, and its practical applications to both educational and workplace settings.
Sharitta Gross-Smith, Assistant Director of Programmatic Initiatives & Student Development with the Multicultural Center for Academic Success (MCAS), for being honored as a 2018 ATHENA Young Professional Award Finalist.
Dr. Tomicka Wagstaff, Assistant Vice President for Student Access & Success, as a distinguished panelist during the 2018 Stand Against Racism Breakfast and Conference for the YWCA of Rochester and Monroe County being held on Thursday, April 12, 2018 from 8:00 a.m. until 12:00 p.m. at the Joseph A. Floreano Rochester Riverside Convention Center. This year's theme is "Braving Our History, Building our Future: Women of Color Working Beyond the Glass Ceiling" and includes eight workshops. If you're interested, purchase tickets online at www.ywcarochester.org. For additional information, email Kito Johnson at kjohnson@ywcarochester.org or call 585-368-2224.
Sandra Woodruff Whitmore, Senior Director of Operations has been selected as President-Elect for the Genesee Valley Chapter of the Society for Human Resource Management (GVC-SHRM).  Serving over 500 Human Resource Professionals across nine counties. Currently, she is also the College Relations Director for GVC-SHRM and coordinating the first New York State wide Student Case Competition on Friday, April 13, 2018 at St. John Fisher College.  Where student teams present an answer to a case that is created from SHRM National that could focus on any number or combination of HR issues such as Ethics, Communications, Employee/Labor Relations, FLSA, Management Practices, Compensation & Benefits or Health, Safety & Security. If you're interested in volunteering for the day, please contact: collegerelations@gvcshrm.org  and add 'Case Competition' to the subject line.