Increasing high school students interest in Accounting | March 2018
Newsletter March 2018
Increasing high school students interest in Accounting
Exposing high school students from various schools to college-career exploration programs like the College, Accounting and You (CAY) has benefited hundreds of students since its inception in 1999 at RIT. 
"I can't believe that it's been nearly twenty years since we started this program," said Sandra Whitmore, co-founder and administrator for the program. The evolution of CAY and the impact has been so multifaceted and "it's exciting to see how Saunder's graduates are now professionals at PwC and continuing to give back," added Whitmore, Sr. Director of Operations for the Division of Diversity and Inclusion.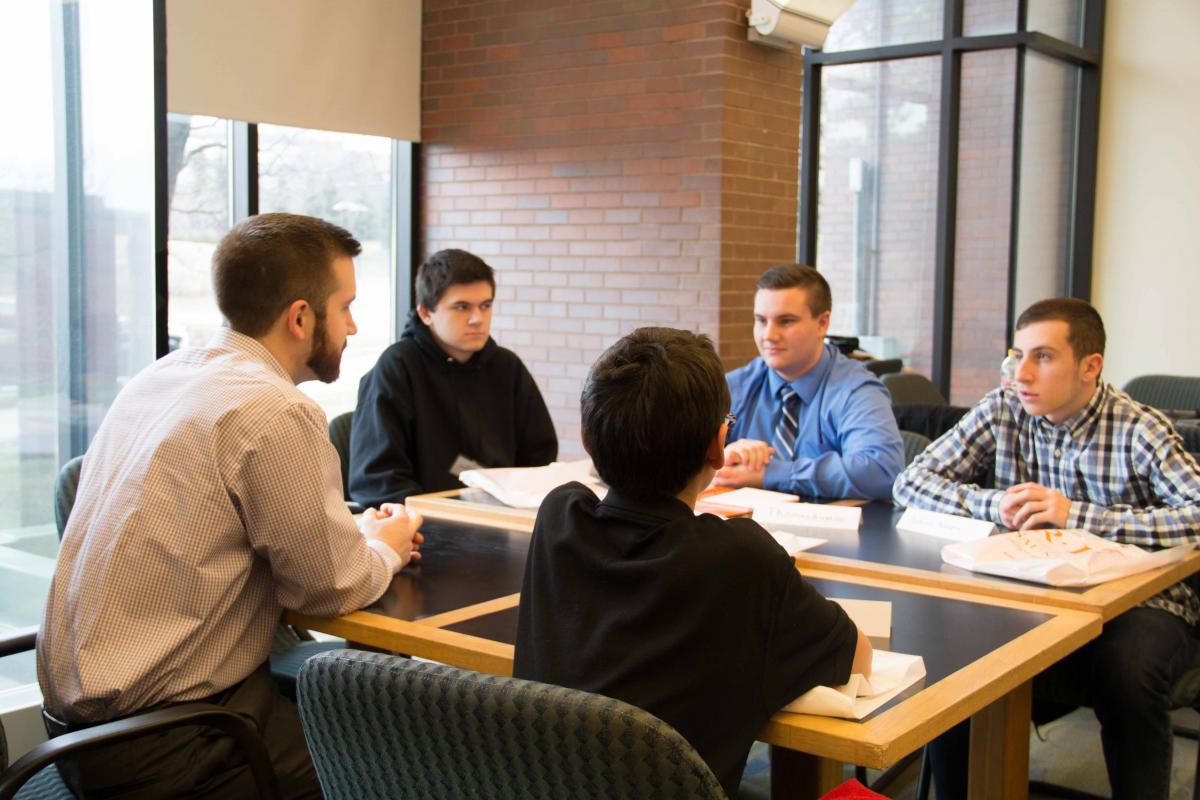 This college-career exploration program is possible with the investment and partnership of Rochester's PricewaterhouseCoopers (PwC) branch, RIT's Division of Diversity and Inclusion and Saunders College of Business.
"We are committed to investing and exposing students to the field of accounting before they go to college. Often accounting can be an intimidating field for students, but once they attend the hands-on learning workshops, they're motivated," said Matthew Parrilli, Managing Partner for PwC Rochester. "Several PwC employees also volunteer their time to lead workshops, share their experiences on a panel and have even mentored students."
Over several weeks, students attend three separate days at RIT and a closing session at PwC.  Through these workshops high school students hear from current RIT accounting students, Saunders faculty, and work side by side with PwC professionals.  This year, we had students from Gates Chili High School, Destiny Christian School, Young Women's College Prep, Fairport High School, and Rochester Prep High School.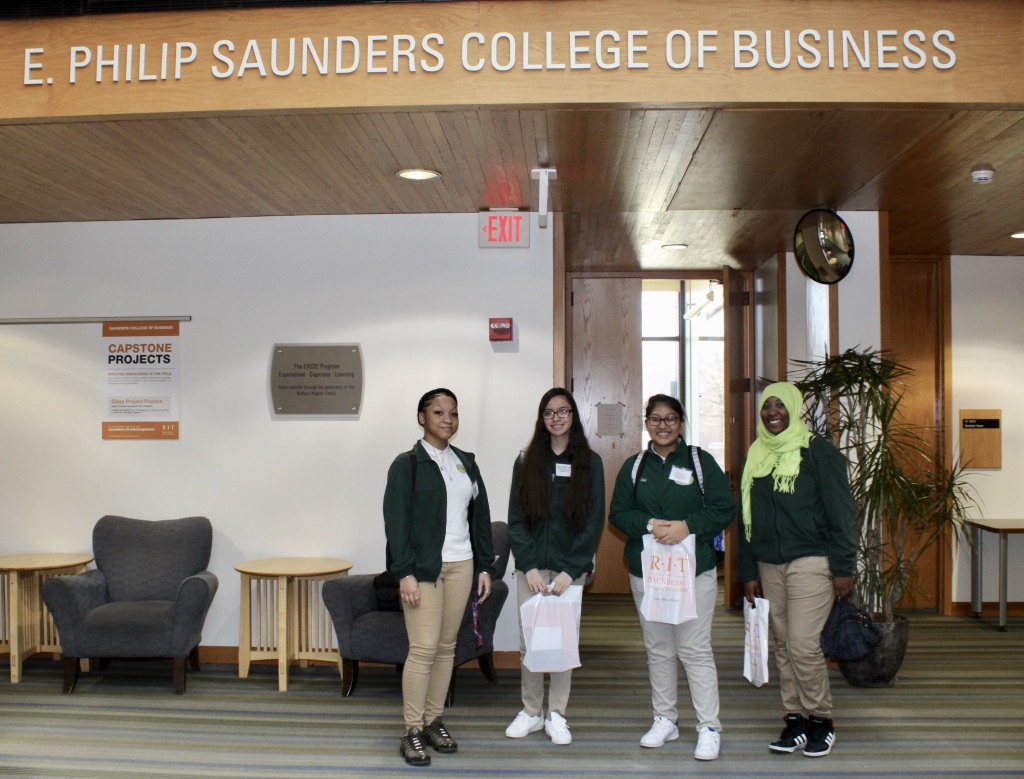 Offering this unique educational experience also "allows the students of Destiny Christian School the opportunity to be exposed to a field of study they would normally not consider.  Our school is a small tuition based school with limited funds and therefore are limited in its elective offerings, this program guarantees exposure to accounting," said Lavonda Lofton, Principal from Destiny Christian School.
"We are so thrilled to have students participating in the CAY program for the first time. This opportunity offers our students exposure to role models and careers in the field of Finance," said Barbara Zelazny, principal of Young Women's College Prep Charter School. "Opportunities like CAY are essential, as they provide real world context where it otherwise may not exist for our students."
As one student shared enthusiastically, "I was really interested to hear how a degree in accounting can help you in so many types of businesses," said Marie MacDonald, an 11th grader at Young Women's College Prep. "If you think about it; there are accounting jobs in every industry and every company, so it can really open up a lot of opportunities."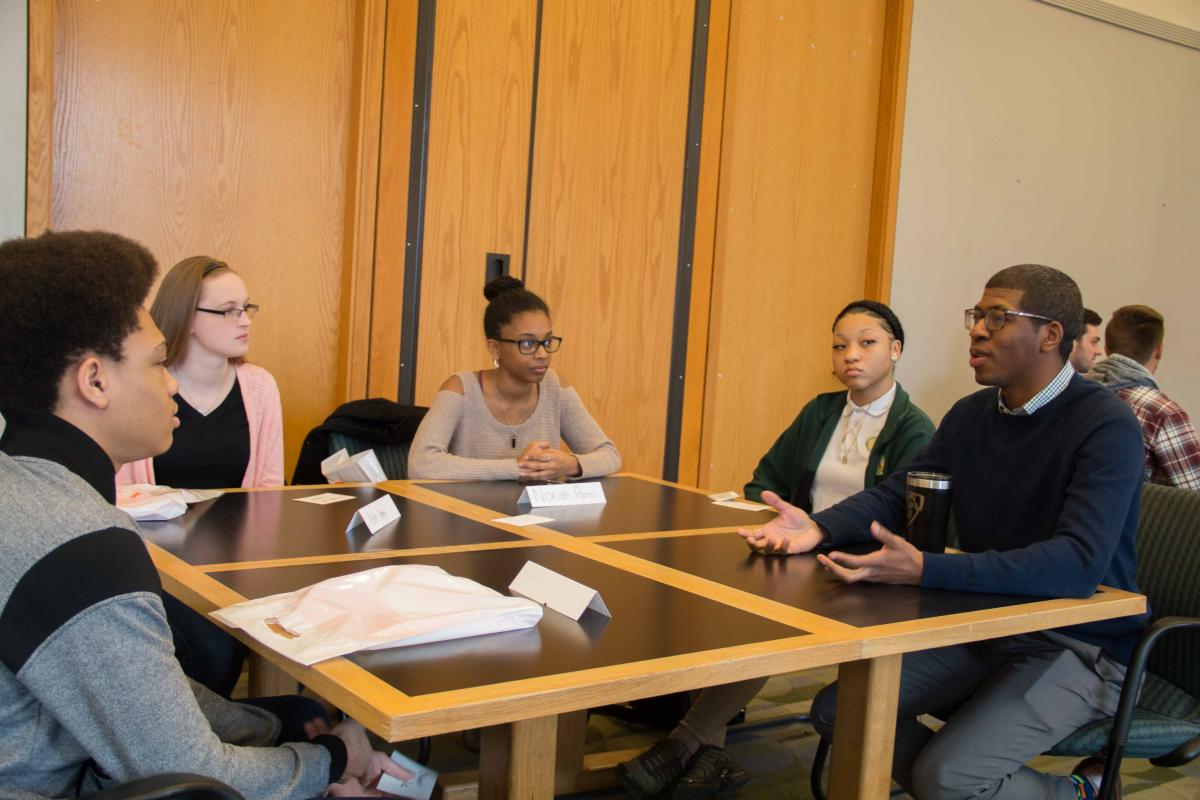 There are many ways to talk about career opportunities with students, however this program challenges them to see beyond their assumptions or what they've heard. This career exploration "program motivates students, takes away the intimidation and stereotypical bookkeeping ideals. Students acquire an understanding of real-world scenarios and business characteristics of large and small companies," said Erin J. Streb of Gates Chili High School.
Ultimately, we hope each CAY participant believes they are one step closer to seeing college as a tangible opportunity and "they are able to conceptualize themselves as future college students at places such as RIT and beyond," concluded Afua Boahene, Associate Director of College Access and Success from Rochester Prep High School.