Celebrating Excellence among Diversity & Inclusion Makers
Photos taken by Elizabeth Lamark
An evening to remember, sharing praises, moments of pride, engaging performances, several tributes, outstanding leaders, and heart-felt appreciation.
The 2018 Division of Diversity and Inclusion's (DDI) Celebration of Excellence with students, faculty, staff, alumni, and trustees highlighted the accomplishments of several individuals and organizations, who advance the diversity and inclusion efforts at RIT took place on April 25th in the Ingle Auditorium. Diversity Theater brought to life, engaging improvisational performances with audience participation, as a tool to recognize the most basic and common elements of our humanity that bind us together. Our first-year African American, Latino/a American and Native American (AALANA) Faculty were recognized for completing their first year as part of the RIT community. Throughout the evening, many were formally recognized for their leadership, advocacy efforts, authenticity and unwavering commitment to advancing the diversity and inclusion efforts at RIT, as follows:
Inaugural DDI Vice-President and Associate Provost Awardees
Dr. James G. Miller and Dr. Jeremy Haefner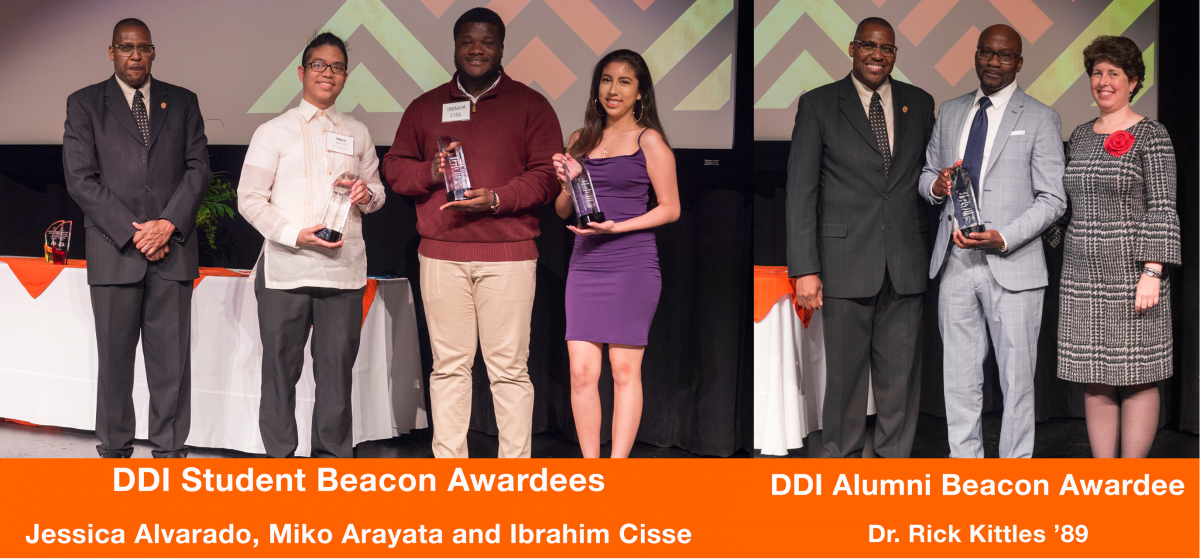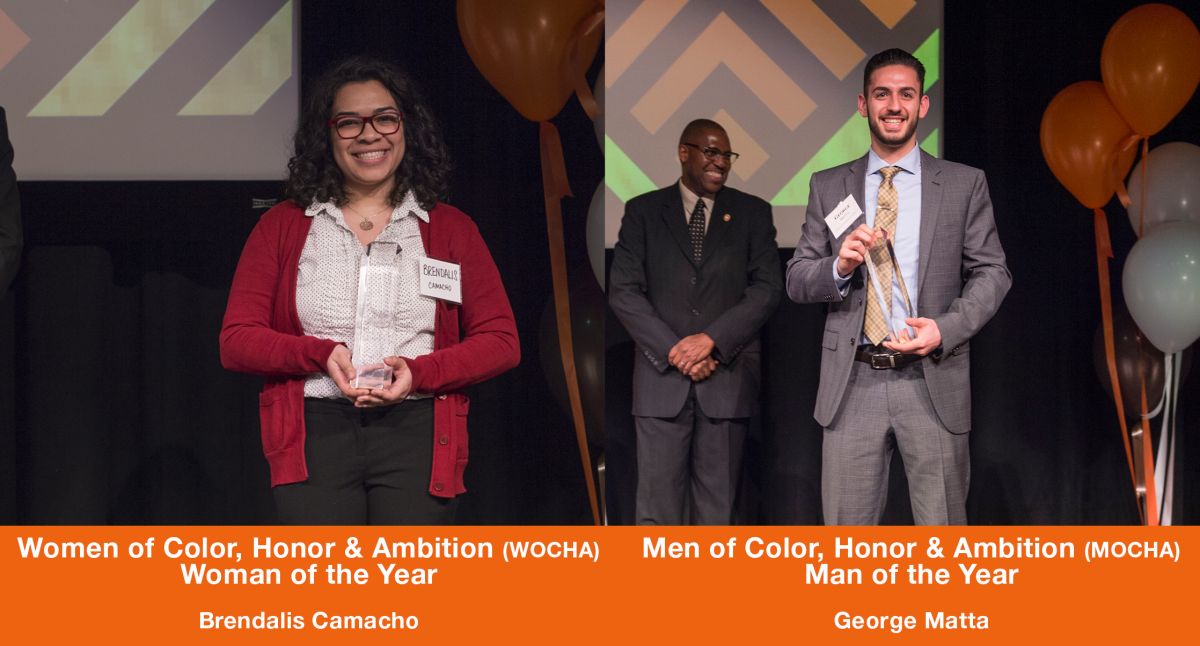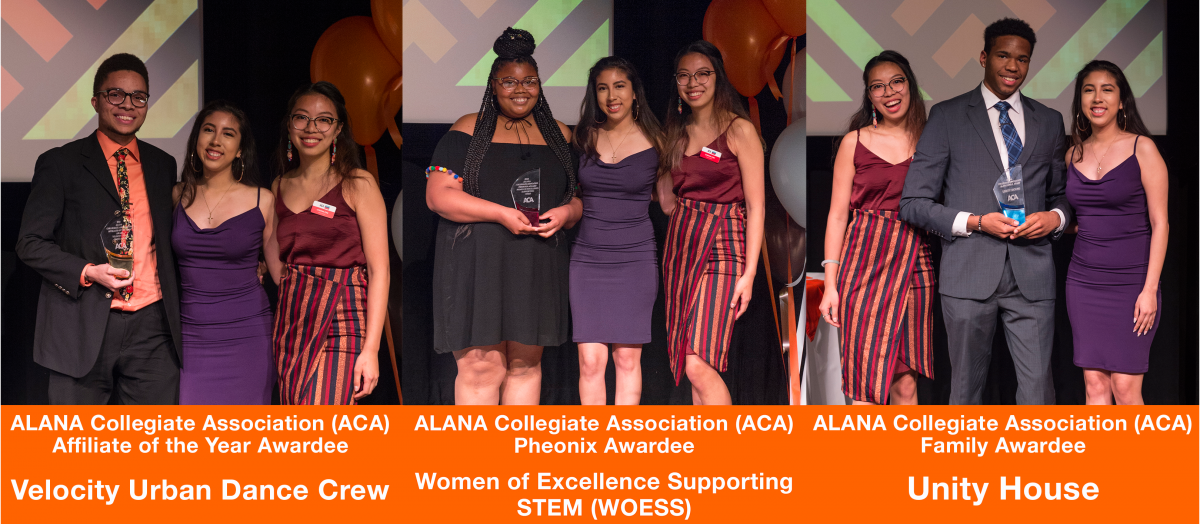 With over 300 attendees, this annual celebration was sponsored by the Division of Diversity and Inclusion and co-sponsored by the Center for Campus Life, the Division of Development & Alumni Relations, the AALANA Faculty Staff Association, and the ALANA Collegiate Association.
For additional details of the celebration, read the wonderful piece written by Luke Auburn from RIT's University News HERE