Celebrating Excellence | May 2019
Newsletter May 2019
Celebrating Excellence
On Wednesday, April 19th the Division of Diversity and Inclusion celebrated students, faculty, staff, and alumni who continue to impact diversity and inclusion at RIT at the 3rd Annual Celebration of Excellence.  It was a time to share memories with old friends, learn from our history, and acknowledge accomplishments of several individuals and organizations who continue to advance diversity and inclusion efforts at RIT. 
In 2018, history was made as we celebrated the 200th birthday of Frederick Douglass—abolitionist, orator and publisher.  Douglass' legacy of giving voice to the oppressed and disenfranchised lives on in Rochester, NY today. In the same spirit of Douglass, in Spring 1969, RIT students met, strategized, envisioned, and established BACC, the Black Awareness Coordinating Committee, one year after the assassination of Dr. Martin Luther King, Jr.  As noted, it began as a way for students of color to unify and build a strong voice for the African American student when very few acknowledged what they felt or had to say.
BACC was the first at RIT to honor Dr. Martin Luther King, Jr. with a memorial program; and now, in 2019, that work continues in Expressions of King's Legacy. Like Douglass' legacy, BACC's legacy continues to be felt.
At the request of President Munson and the Division of Diversity & Inclusion, RIT intertwines the history of Douglass and BACC. 
RIT is ordering a statue of Frederick Douglass to be placed on campus in a prominent location in recognition of the 50th Anniversary of BACC and the 200th anniversary of Frederick Douglass.
Two years ago we created the Division of Diversity and Inclusion's Beacon Awards. These awards represent the best of the best. The visionaries that keep diversity going, challenge the norms, and create pathways for the underserved. These leaders can be seen across campus in different roles from faculty to staff, alumni and students.
Division of Diversity and Inclusion's Faculty Beacon Award.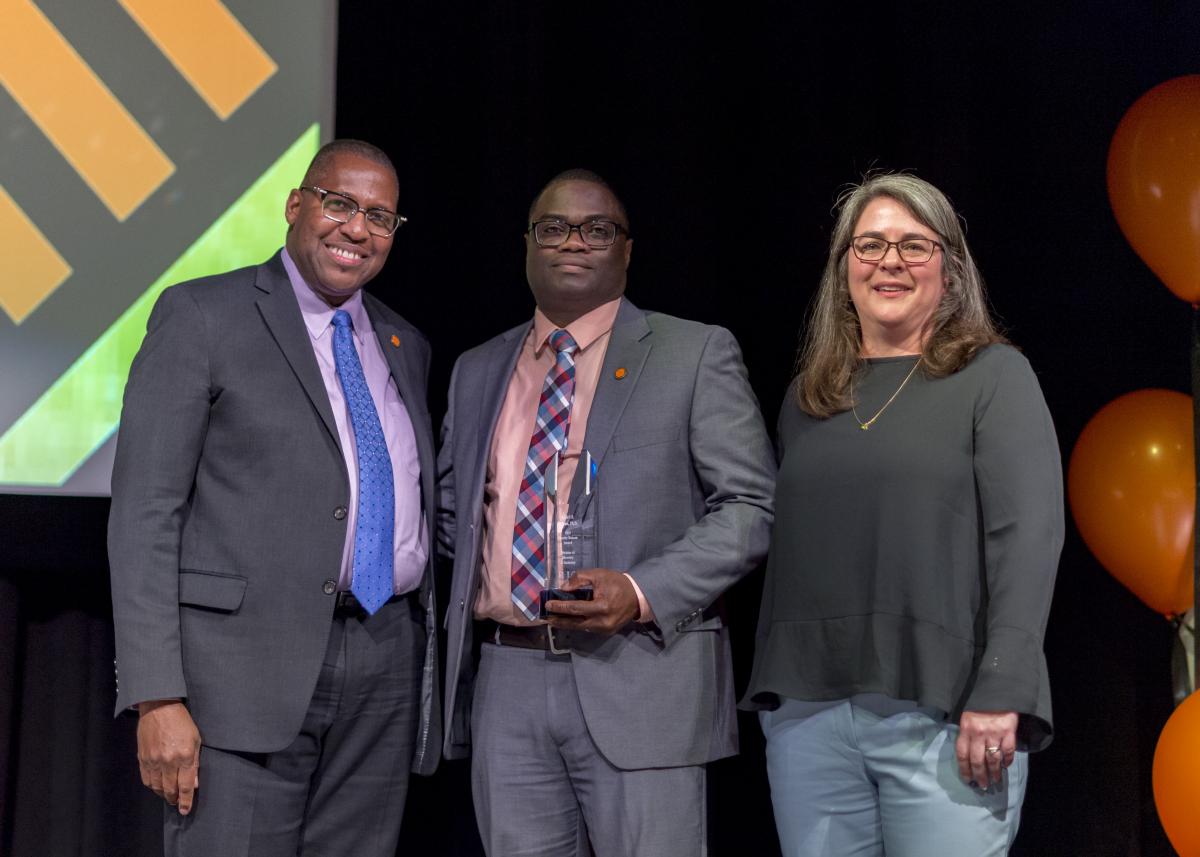 Dr. Andre O. Hudson, Ph.D., Professor, Head of The Thomas H. Gosnell  School of Life Sciences, College of Science
Chair of the Isaac L. Jordan Sr., Faculty Pluralism Award Committee since 2013
ALANNA Faculty Advisory Council 
Faculty recruitment activities  focusing on recruiting diverse faculty as department head  
Men of Color, Honor and Ambition mentor since inception of the program
RIT/Rochester Prep Capstone mentor

 
Staff Beacon Award
Carol Reed, Senior Associate Director/Manager of Campus Life Facilities, in the Center for Campus Life
Current member of the Isaac L. Jordan Sr. Staff Pluralism Award Committee and Student Scholarship Committee since 2009  
Current mentor for students in Women of Color, Honor and Ambition leadership development program
Has volunteered for the Expressions of King's Legacy for over 30 years and continues to do so each year
Staunch supporter for the MOSAIC Center 
Alumni Beacon Award
Abigail "Abi" McFiggins '02
Society of Hispanic Professional Engineers
Community advocate/outreach projects
Motorola Ambassador for RIT Engineering Student with Motorola in Chicago
Co-founded an affinity group with Lockheed Martin-Owego for Hispanic/Latino Professionals
Student Beacon Award recipients: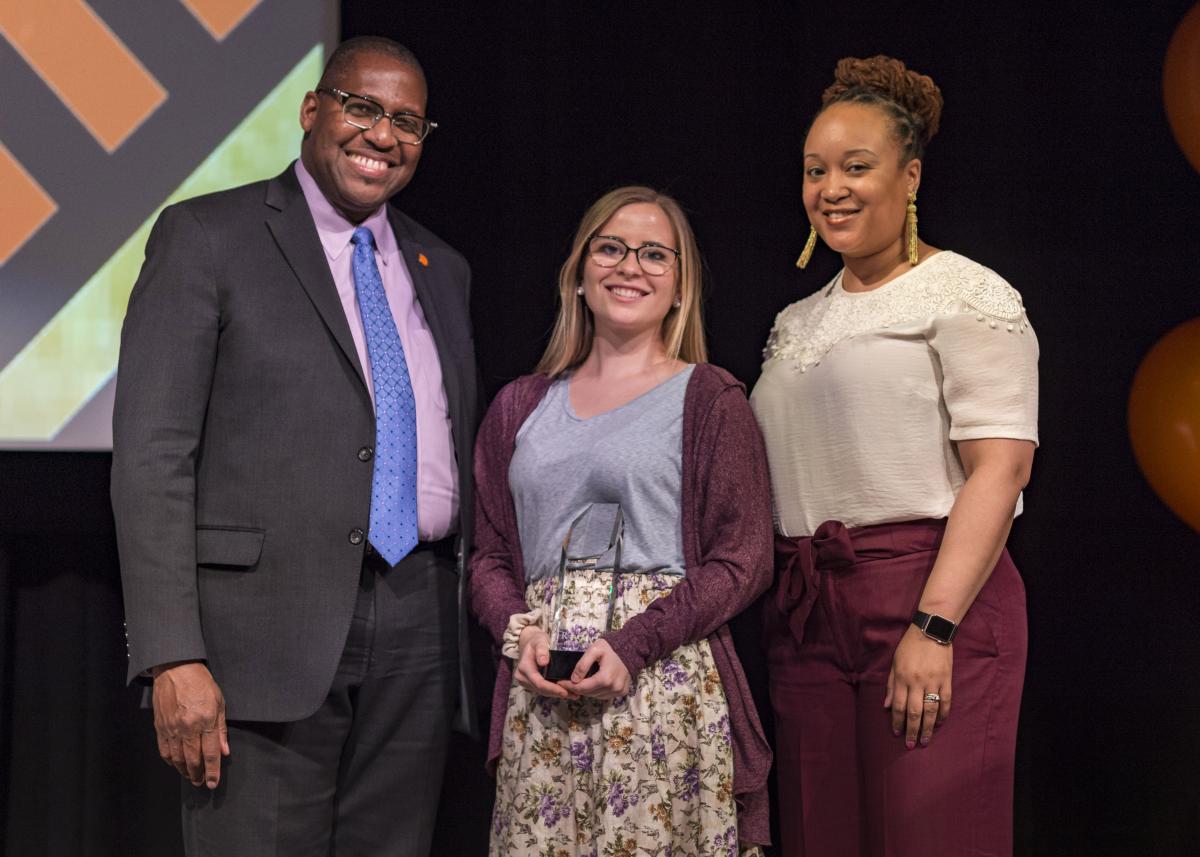 Jenna VanStrander, 4th year student majoring in International Business & Global Studies
Native American Future Stewards Program, Student Assistant
RIT American Indian Science & Engineering Society, Secretary 
Native American Student Association, Secretary 
RIT Global- Dubai, Study Abroad

Kearse Undergraduate Writing Award, Recipient
Cynthia Chu, 4th year student majoring in Film and Animation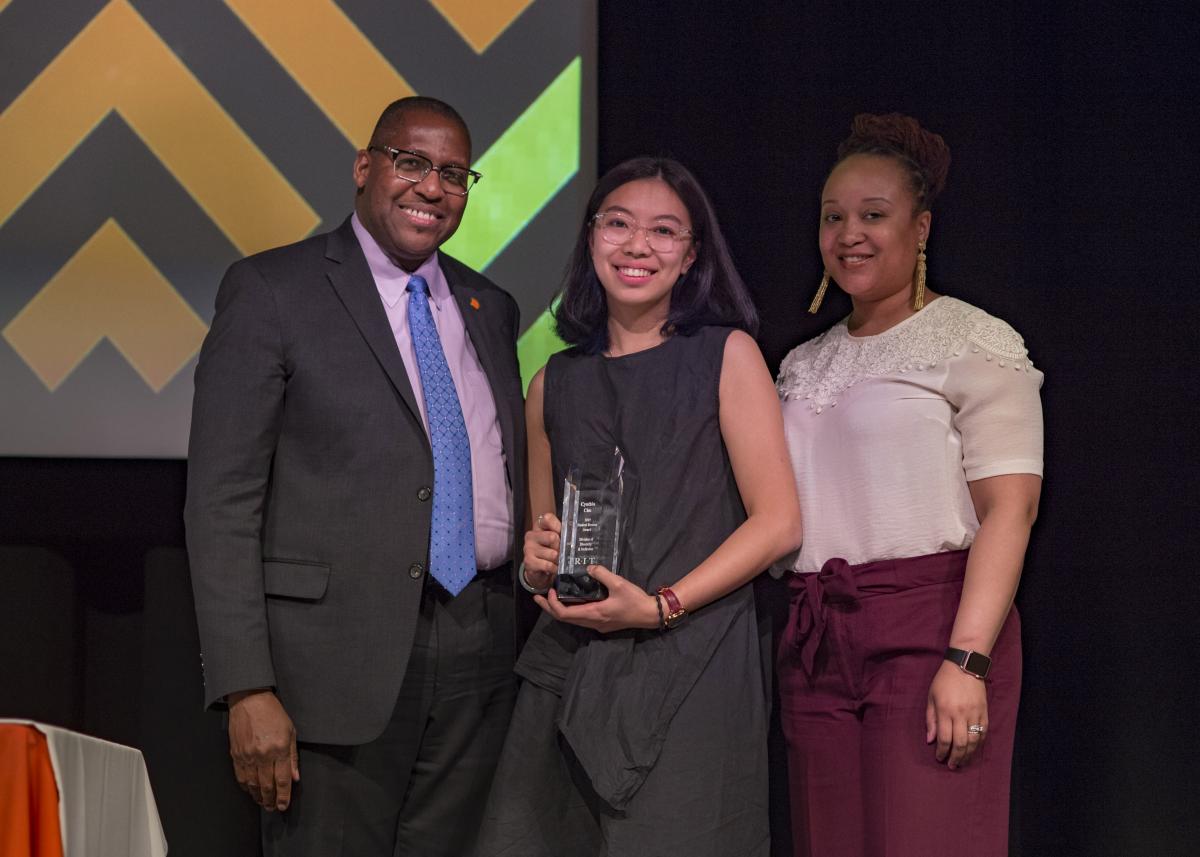 MCAS Scholar & MCAS Advocate
Student Government,  Women's Senator
ALANA Collegiate Association (ACA), President 
RIT Asian American Alliance, Founder & President

Joseph T Ferraro Memorial Scholarship & Alfred L. and Ruby C. Davis Scholarship, Recipient
Samixchha Raut, 4th year student majoring in Biomedical Sciences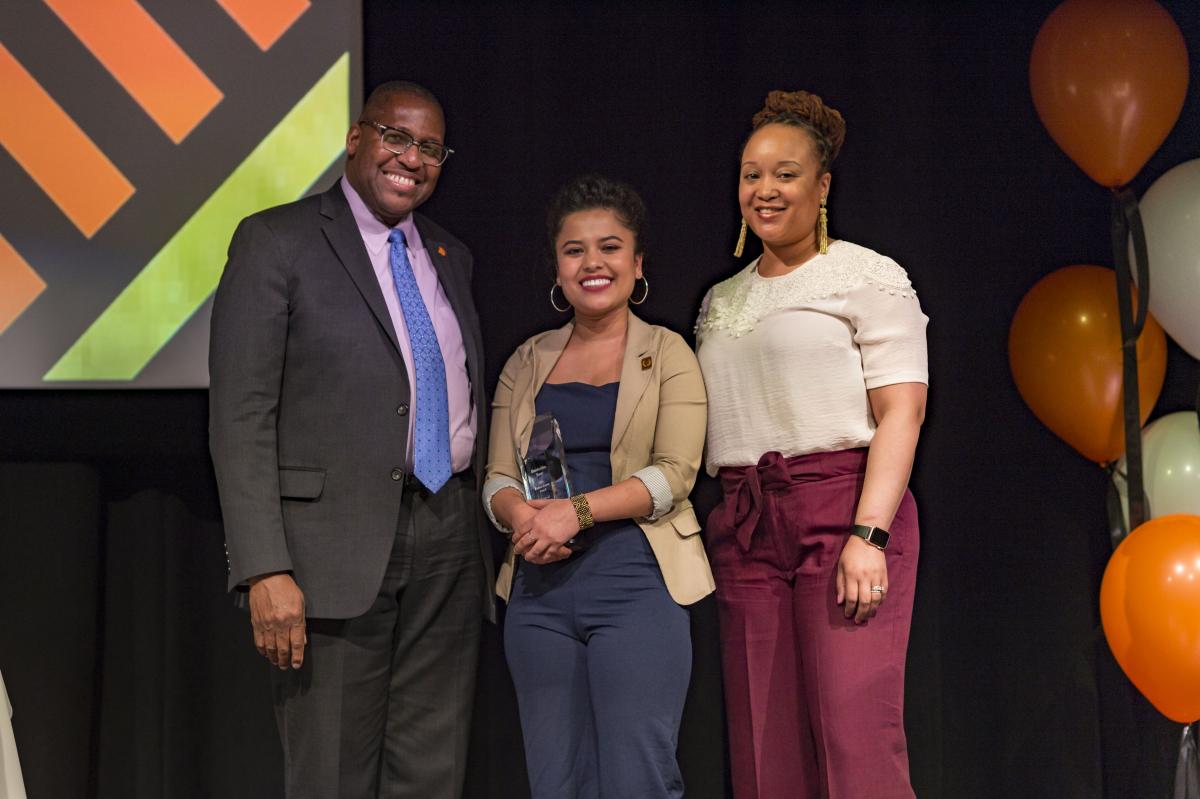 RIT Honors Program 
HEOP Outstanding 2ND Year Student, 2017-2018 & Mentor
MCAS Scholar & MCAS Advocate
Women of Color, Honor and Ambition (W.O.C.H.A.), Member

Global Union Internal Relations, Assistant Director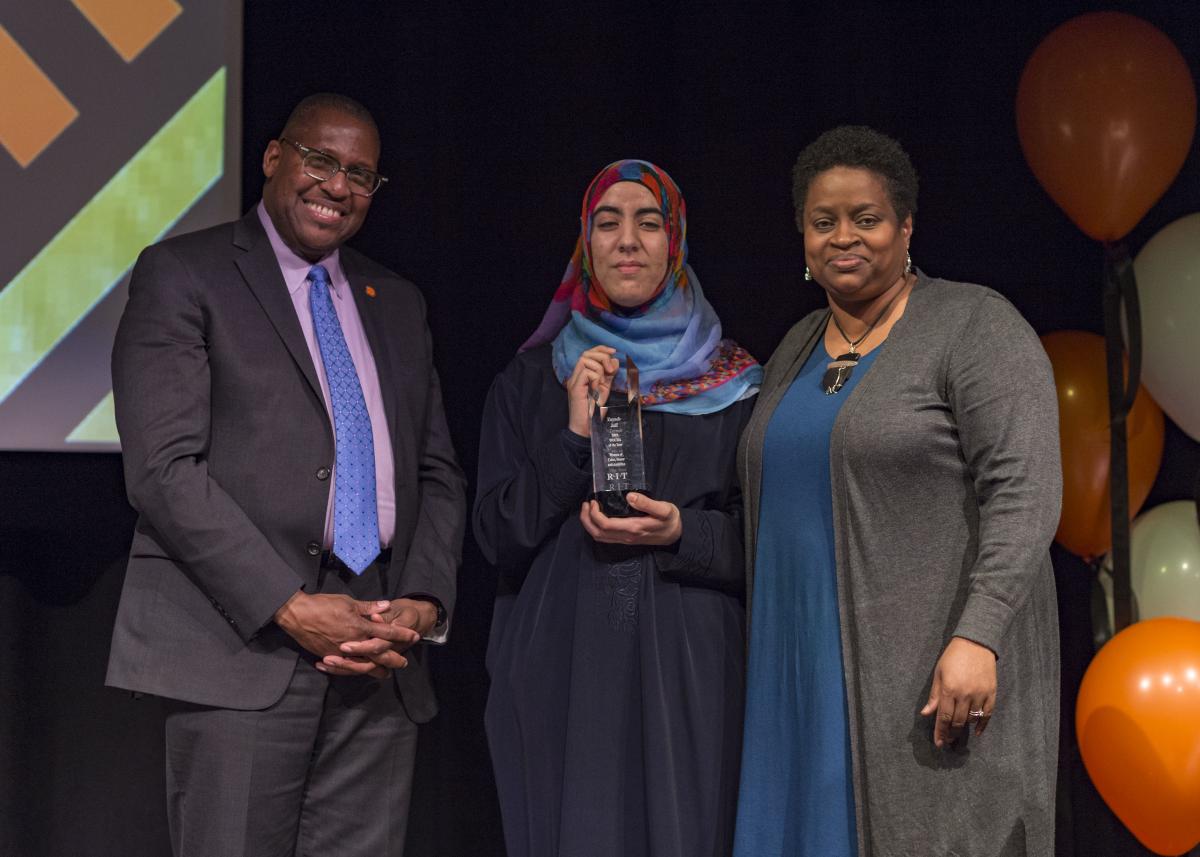 WOCHA Woman of the Year
Zayneb Jaff, 3rd year Destler/Johnson Rochester City Scholar and is double majoring in Metals & Jewelry Design and Pre-Health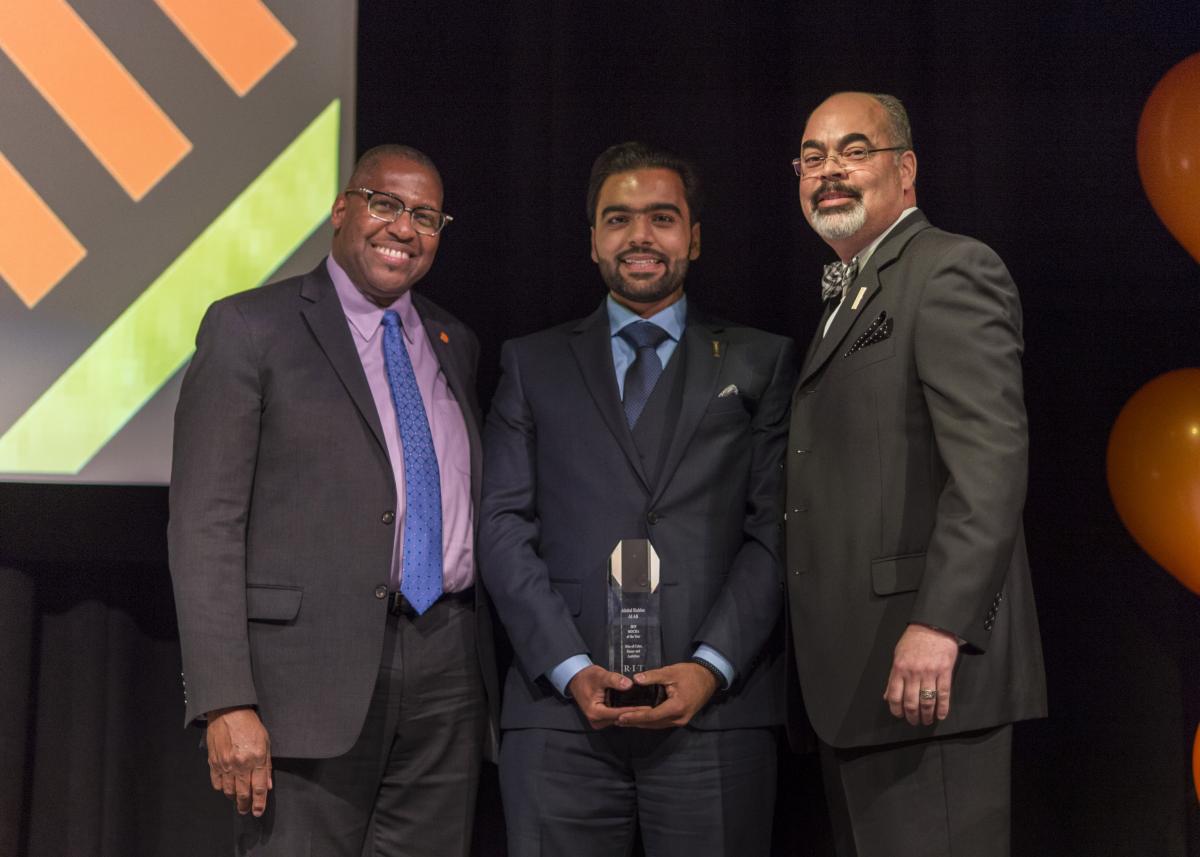 MOCHA Man of the Year 
Abdul Rahim Al Ali, from the United Arab Emirates is a fifth-year student at the Kate Gleason College of Engineering. Majoring in Electrical Engineering with a minor in Communications
ACA Awards:
PHOENIX AWARD - Muslim Students Association
ALANA FAMILY AWARD - Latin American Students Association
AFFILIATE OF THE YEAR - Unity House
With over 300 attendees, this annual celebration was sponsored by the Division of Diversity and Inclusion and co-sponsored by the Division of Student Affairs and the Division of Development & Alumni Relations.