Prospective Faculty share their Research | November 2017
Newsletter November 2017
Prospective Faculty share their Research
Rochester Institute of Technology (RIT) Office of Faculty Recruitment was pleased to welcome the 2017 Future Faculty Career Exploration Program (FFCEP) participants as they learned about our campus, and explored potential career opportunities while sharing their research with deans, faculty and students. Since its inception, the FFCEP has welcomed over 300 scholars who participated in this one of a kind 3-day career development and exploration opportunity.
This year, we had seventeen engaging prospective faculty participants present their research spanning topics from imaging science, arts, health, science, technology, communication, and engineering to mention a few. Below are a few of the 2017 FFCEP participants who shared their respective research interests.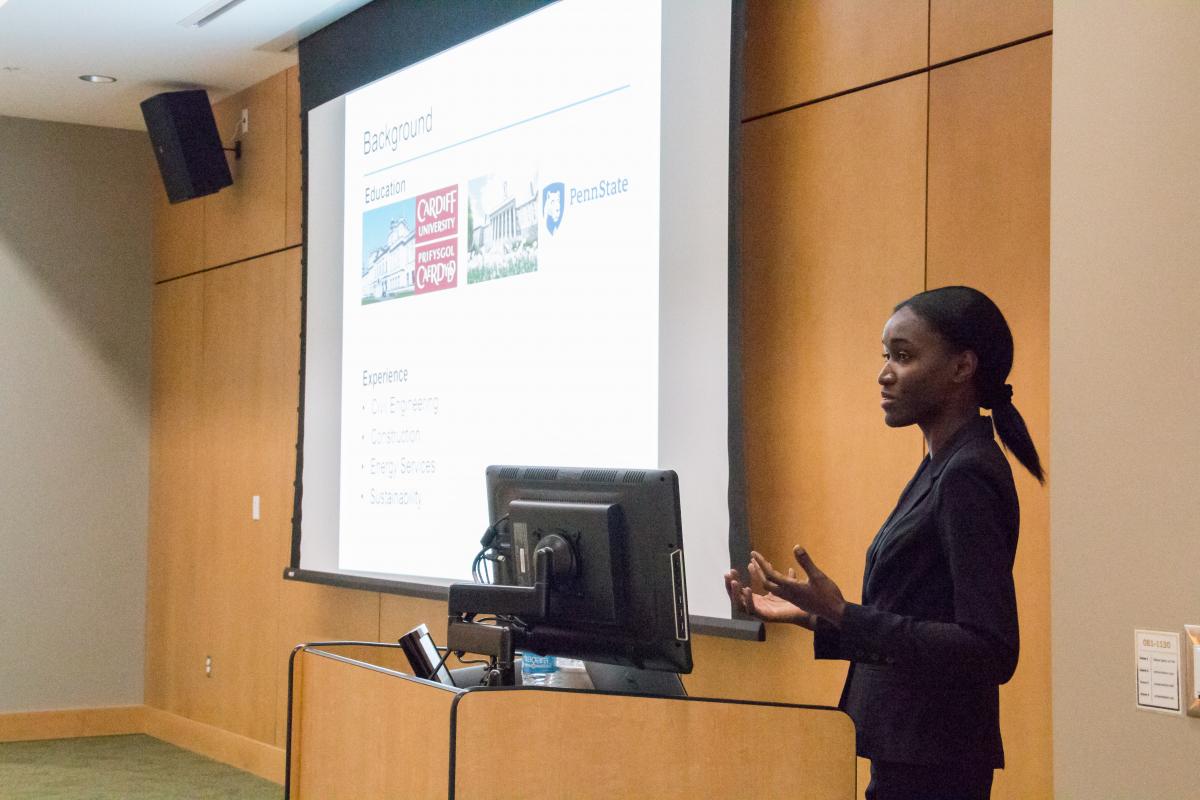 Yewande Abraham, a doctoral candidate in Architectural Engineering Department at The Pennsylvania State University at University Park, Pennsylvania. Abraham's research interests are in sustainability, energy efficiency, and occupant behavior and satisfaction in buildings. Abraham is focusing her research on building systems and the interrelationships between occupants, indoor environmental conditions, and energy consumption in buildings. Abraham has been developing a methodology to improve how occupant values can be better accounted for in buildings while minimizing energy wastage. This study also emphasizes the importance of maintaining occupant values including health and productivity during the operation phase of a building ensuring building systems meet the needs of the occupants. She was hosted by the College of Applied Science and Technology and the Golisano Institute of Sustainability.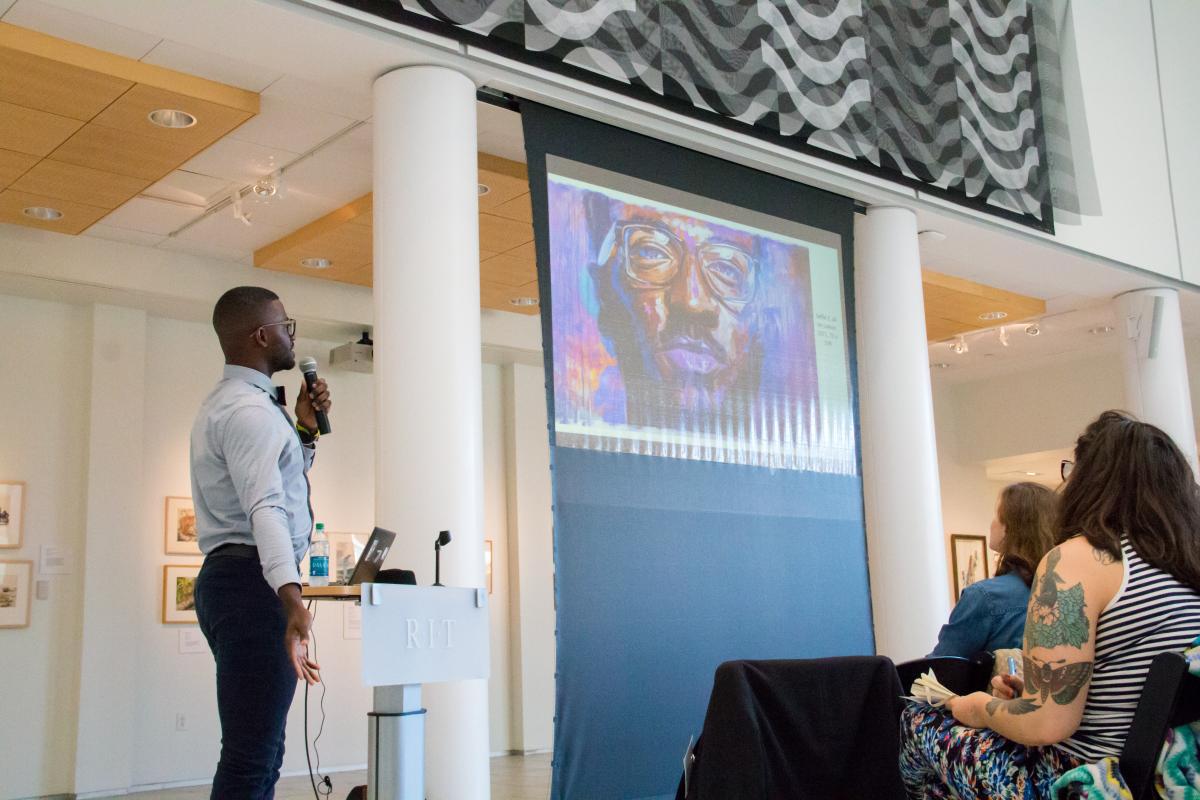 Kamar Thomas, M.F.A., currently an Adjunct Professor at the University of Connecticut, and a fine artist, originally from Port Antonio, Jamaica. Thomas' interests have coalesced into a wide survey of glitches and inconsistencies within cultural software and the emergent dilemmas of multiculturalism on the formation of individual identity. His work explores the dissonances between the corporeal self, the represented self, the internal self and the social self within African American culture and the Caribbean diaspora. Thomas' recent bodies of work, Schizophrenic Masculinity and the Divided States of Schizomaica looks at the artifice of black masculinity through the tradition of portraiture. Thomas was hosted by the College of Imaging Arts and Science.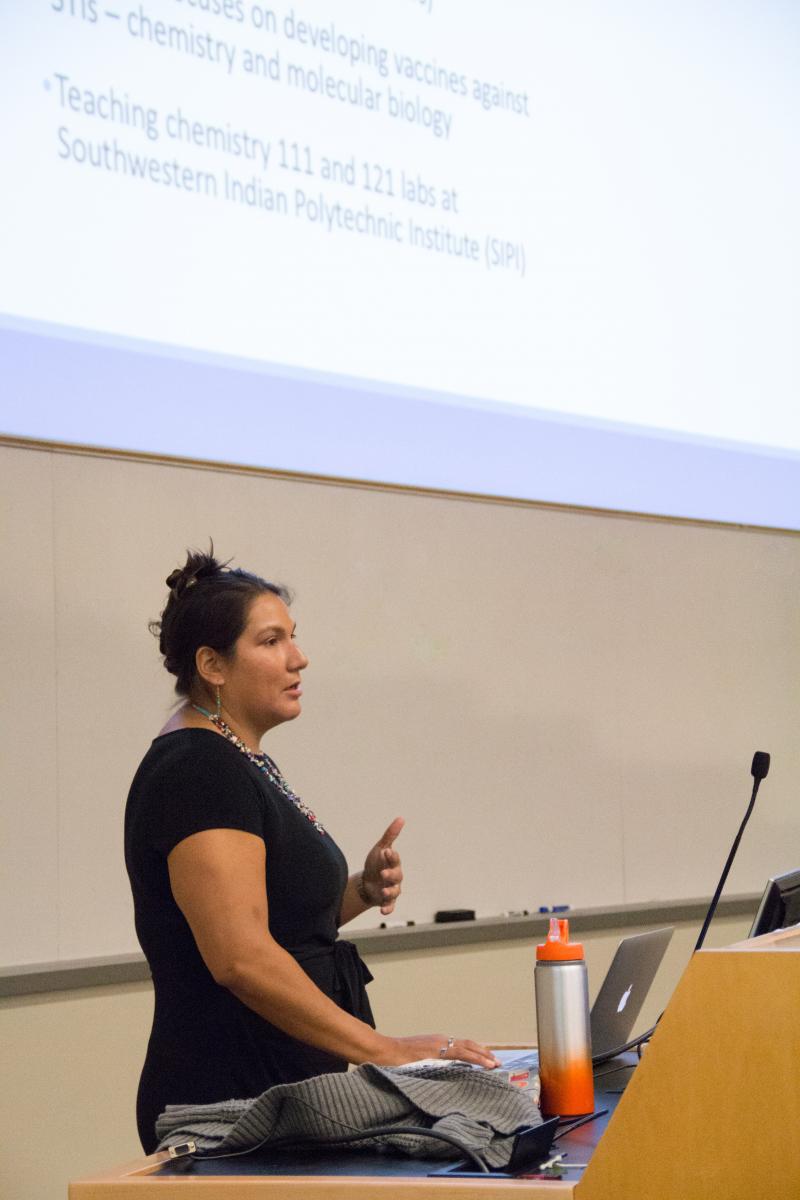 Naomi Lee, Ph.D., an NIH Institutional Research and Academic Career Development Award (IRACDA) Postdoctoral Fellow in the Department of Molecular Genetics and Microbiology at the University of New Mexico. Her projects focus on determining the prevalence of sexual transmitted infections (HPV, gonorrhea, chlamydia and trichomonas) and identifying risk factors for infection within American Indian (AI) communities. Lee's study will determine the high-risk HPV prevalence in AI males and females aged 18-65 years from the Great Plains, and aim to develop vaccines that provide broader protection for AI communities and the general population. The long-term goal is to use the knowledge gained from this study to develop tribal-specific intervention and treatment programs for HPV associated cancers within the AI communities. Dr. Lee is an alumna of RIT, and was hosted by the College of Science.