Celebrating Indigenous Peoples Day
When G.Peter Jemison was a little boy, maybe 4 or 5 years old, he would grab his grandmother's hand and accompany her on what seemed in his young mind, a very important mission. He didn't fully understand it at the time, but she did.
Jemison grew up in Irving, NY, which borders the Cattaraugus Reservation. He is a member of the Heron Clan of the Seneca.
Once a year, his grandmother would take him with her to pick up her Annuity Cloth, one of the items included in the terms of The Canandaigua Treaty that was signed 225 years ago, between the tribes of the Haudenosaunee and the United States of America. As a child, Jemison couldn't pronounce the word, calling it a "nudie cloth." It didn't bother his grandmother. She just wanted him to know his history.
Jemison shared that story as the featured speaker at RIT's Indigenous Peoples Day program last month. 
He is Chairman of the 225th Anniversary Canandaigua Treaty Committee. Jemison is also Site Manager at the Ganondagan State Historic Site in Victor that was once a Seneca town in the 17th century.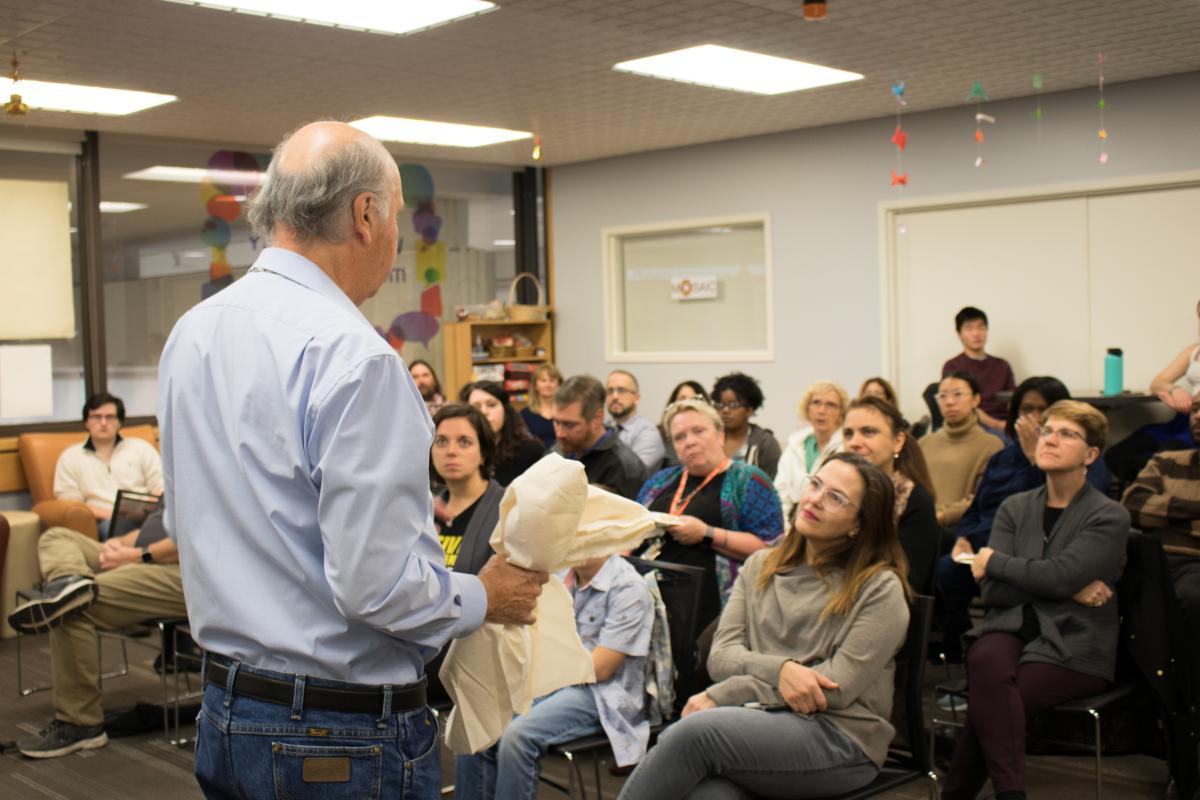 The treaty, signed in Canandaigua NY, in 1794 established land rights and boundaries between the Six Nations: Seneca, Onondaga, Mohawk, Cayuga, Oneida and Tuscarora and the U.S
It declared "peace and friendship" between the two sides. 
"This treaty for us closed the American Revolutionary War. Among those signing it was the country's first President, George Washington," says Jamison.
Jemison of course, now knows how to pronounce the word annuity. The treaty spelled out annuity goods equal to $4,500 were to be given to Native Americans. Today about a yard of cloth is distributed to Native Americans every year as a symbolic gesture.  "It is an assurance the treaty is still in place," adds Jemison.
He was invited to speak at RIT by the Native American Future Stewards Program. 
Director Nicole Scott says itis important to recognize Indigenous Peoples Day.
"It makes people aware,it gets people talking. It's something we are very proud of in our daily walk of life," she says.
Jemison issued an invitation to those in the audience to attend the 225th Anniversary Commemoration of the 1794 Canandaigua Treaty scheduled for earlier this month in Canandaigua.