Impact through Transformative Culture | October 2017
Newsletter October 2017
Impact through Transformative Culture
Bringing about culture change and retention of faculty is a topic full of opportunities and exciting challenges. Not only are administrators interested in their success, so are trustees, department chairs, faculty, staff, donors and most importantly RIT students. One way RIT has tackled this opportunity is by creating an advisory council.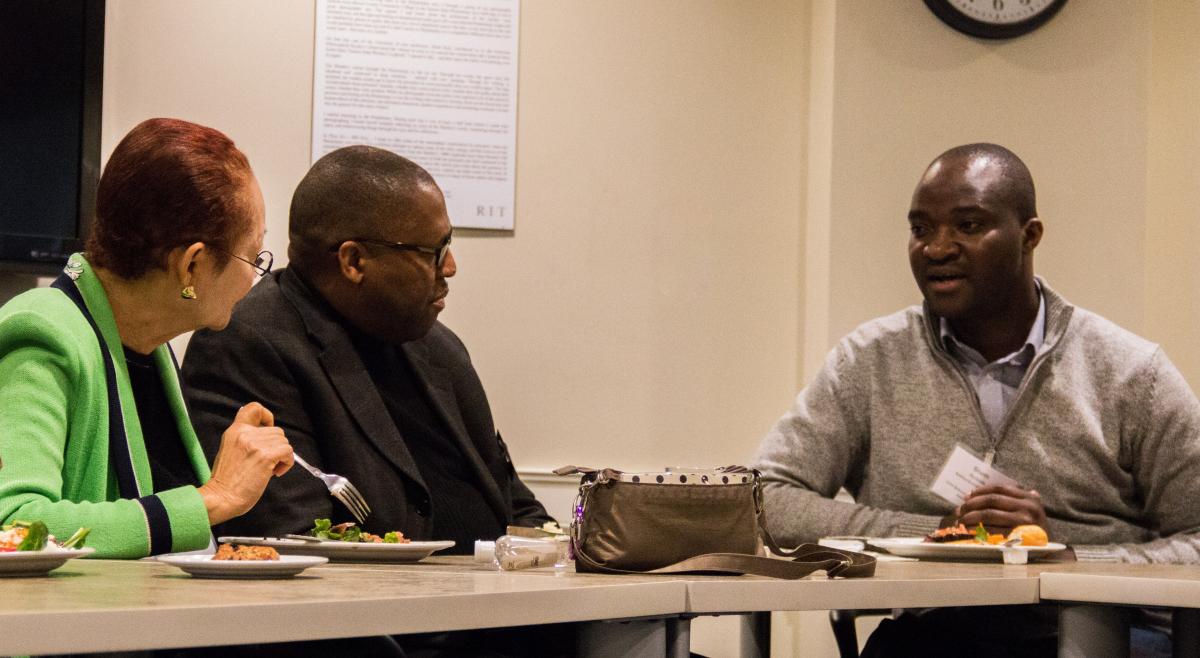 "We, the AALANA Faculty Advisory Council (AFAC) serve as an advisory team to the Provost," explained Dr. Kijana Crawford. "Ultimately, we are seeking to intentionally and formally support the career success of African American, Latino American, and Native American (AALANA) faculty members at RIT."
It is vital to ascertain the knowledge and experience of current faculty to help create a welcoming foundation with newly added faculty members at RIT. As faculty come to a new institution they are taking a risk and in order to have success they must have access to other people of influence and wisdom to guide them. These sponsors of sorts would serve as connectors to newly hired faculty. Helping to aid in their successful career trajectories at RIT. Among our most praised assets at RIT are our students and if we want to have brilliant learning experiences that propel the future leaders of tomorrow, we must also have brilliant faculty.
In order, to ignite and engage our diverse faculty members, there is an AFAC subcommittee, allofus@RIT, "Rising Inclusively Together" to create a thriving culture where inclusion is embedded at the core of everything we do at RIT. Ultimately, everyone can proactively engage diverse Faculty members in everyday behaviors, like:
Ensure that AALANA faculty members have equal opportunity to speak during meetings
Ensure that AALANA faculty are invited to informal departmental gatherings
Talk to AALANA faculty about their research
Speak up at meetings regarding diversity and equity
Invite AALANA colleagues to collaborate on research
We have created the AFAC and allofus@ RIT Connectivity Series, an informal gathering for AALANA faculty, AFAC and allofus@ RIT Sponsors to be available to network and get to know each other.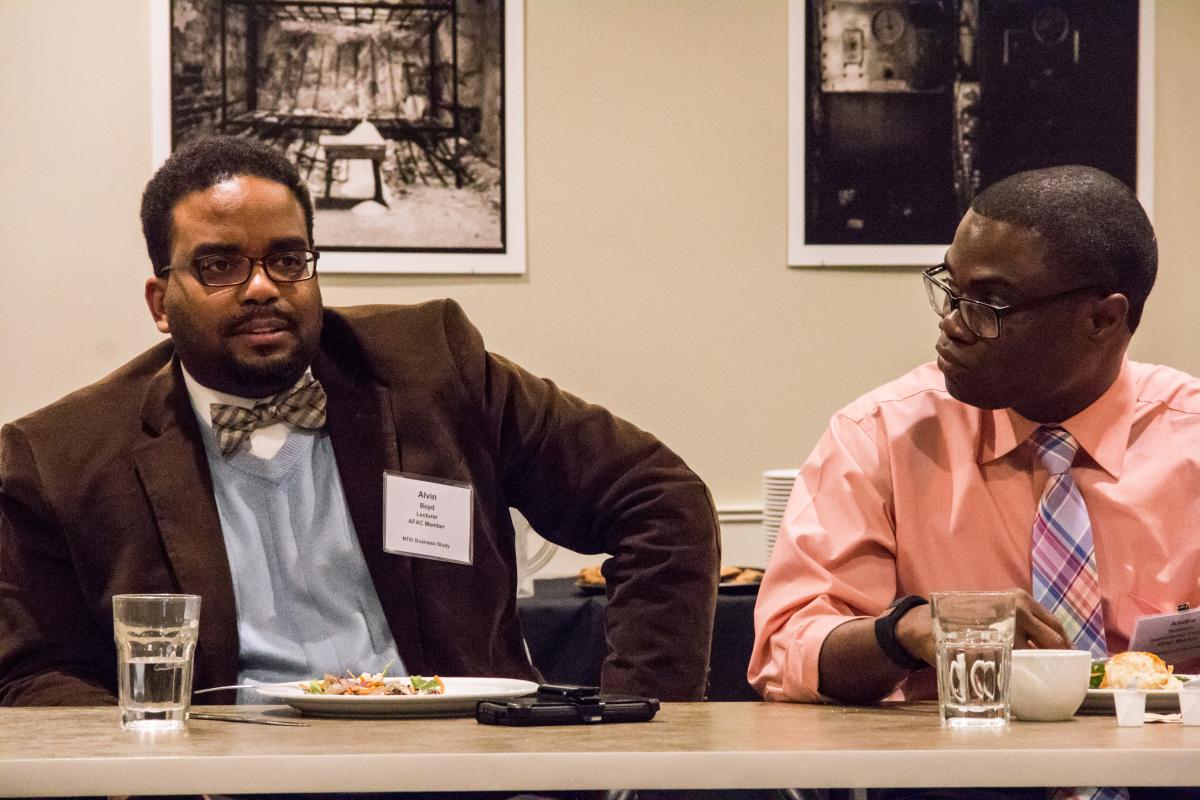 The participants who attend the AFAC and allofus@ RIT Connectivity Series have the overall goal of cultivating a safe space for social networking and community building by fostering relationships, by combatting isolation through the sharing of experiences, and by providing access to critical information.
Many times, we look at these formal initiatives as temporary, but if we truly transform our culture, we'll create a place where "allofus@ RIT" will be Rising Inclusively Together. RIT will seek, transform and build intense professional networks where career opportunities ignite faculty, administrative leaders and students to embrace a campus-wide transformation.
To learn more and/or get involved contact Dr. Kijana Crawford, Chair of the AALANA Faculty Advisory Council (AFAC).