RIT Celebrates and Commemorates Hispanic Heritage Month | October 2017
Newsletter October 2017
RIT Celebrates and Commemorates Hispanic Heritage Month
Our Fiesta en la Plaza helped kick-off RIT's Hispanic Heritage Month Kickoff with live music, dancing, authentic Latin food! Hundreds of our RIT Tigers and friends joined featured band from Taina Asili y La Banda Rebelde. Latin Rhythm Dance Club, a student-based organization also had the opportunity to teach and practice a Bachata choreography with audience participants. The kick-off took place on Thursday, September 14, 2017 from 12:00pm to 2:00pm at RIT's Global Village Plaza! This event was sponsored by the Division of Diversity and Inclusion and Center for Campus Life.
Everyone started a "musical journey, but also a critical thinking journey…where we bring the spirit of rebellion and justice," said lead singer and founder Taina Asili. Their music moved everyone with the first composition entitled, Sofrito. They featured a fusion of sounds while paying respect and homage to mother earth and their Heritage, their souls brought to light how we're "looking for freedom," of the toil, the suffering, the abuse and the political choke hold placed on our Latino people.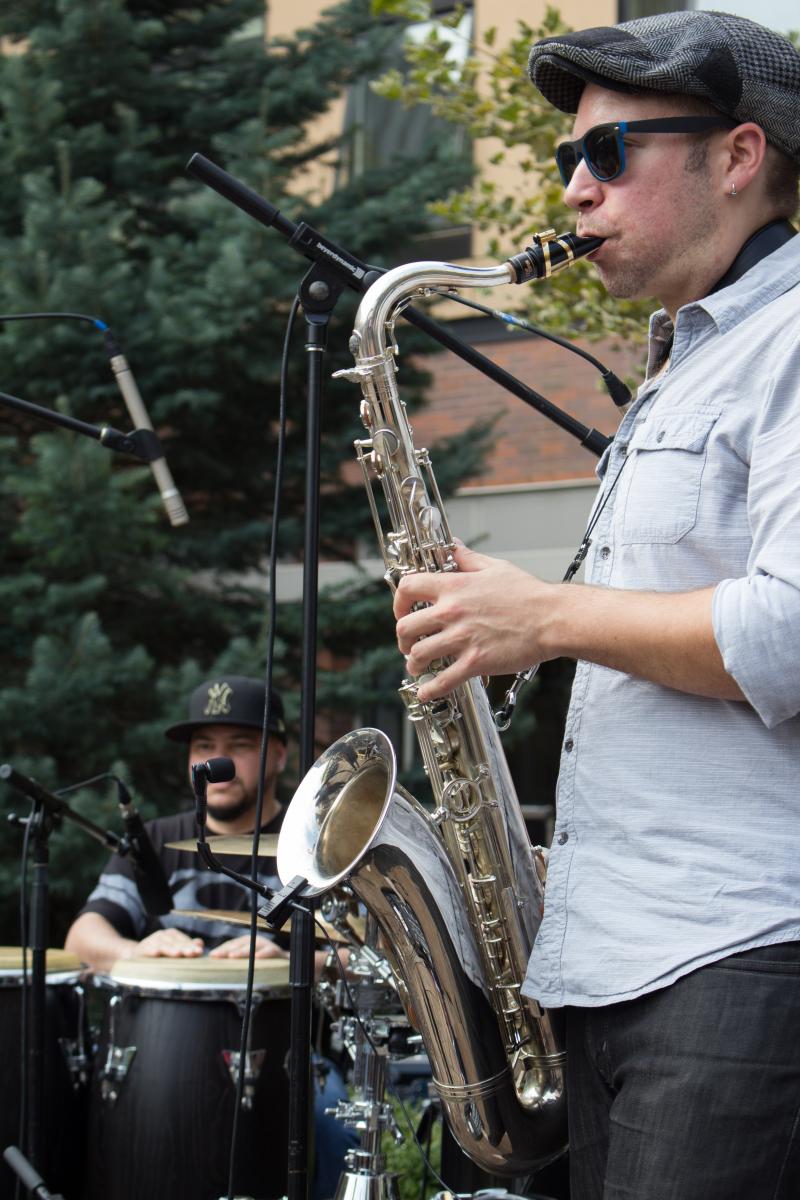 Judy Ferguson attended the event for the first time and said you "don't have to understand it to appreciate it and feel it," she shared excitedly. "it was a beautiful day to celebrate and I used to do ballroom dancing and I loved my Latin rhythms!"
People who were on campus and off campus decided to join in on the celebration, like Hector Terrero, 16'. He now works with Apple in California and shared "it's good to come back to campus. I have friends still here and our fraternity chapter." Terrero also took time during this week to "shared with current students and attend several other events. I really want to build on our empowering community." As an alum, Terrero finds that he wants to return to campus, because of "the sense of community. RIT has built a community for itself and then you graduate and I miss it."
Other students truly enjoyed and appreciated the RIT kick-off, but chose to delve a bit deeper. Some student based organizations approached celebrating Hispanic Heritage month a bit differently, like encouraging students to talk about difficult topics, participate in a fundraiser or attend a volunteer event. The Latina American Student Association (LASA) and the Lambda Alpha Upsilon (LAU) fraternity organized several events throughout the month as their individual organizations and in partnership as well.
One of the events was a student-led discussion on Mental Health Awareness in Latin America, where students discussed their concerns, learned about the challenges being faced and sought common ground to manage the stigmas, too. The discussion was framed around the portrayal of dealing with mental health through a family lens and how media portrayal perpetuates negative behaviors and stigmas.
Daniel Ruada, LASA president explained it was very evident "we needed to address the stigmas and personal assumptions people make of someone dealing with mental illness," he explained. Rauda also said "as an RIT community, as a LASA family, we must not think of people who admit or are dealing with a mental illness as being weak, which is so far from the truth."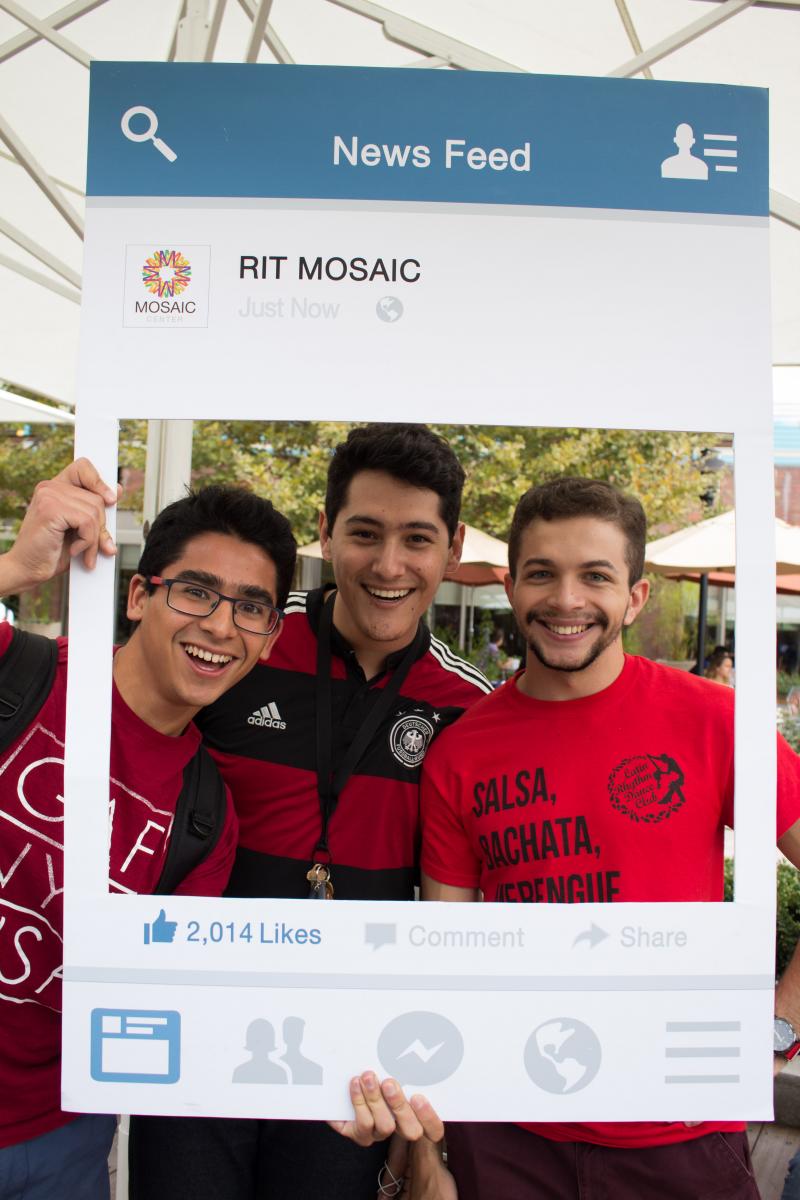 As Hispanic heritage month evolved at RIT, students shared some of the reasons they choose to celebrate it and have pride in their cultures, like;
"Latinos are similar, but have distinct differences, so take an opportunity to learn about us, our heritage, nuestra historia, don't allow the stereotypes shape your idea of a Latino or Latina. Latino History is skimmed over at school, so I had to take it upon myself to learn nuestra historia, how we fought for our freedom from Spain and many other dictatorships throughout Latin America. We all have something to learn from our history."
- Maria Melina Del Valle, LASA Secretary
 "I'd like people to learn. I think about our food, our music and our culture. First of all, we "I was exposed" to my Dominican and Puerto Rican heritage through my grandparents. My grandmother always enjoyed celebrating the holidays, cooking our foods, speaking Spanish…always protecting the little ones in the family, and really sharing a meal with family. With my grandfather, he loved being with the family, giving back to the community. Now, I see helping others and giving back to the community with Hispanos of my age!"
- Jaden Dominguez, LAU Assistant Event and Financial Coordinator
"Mainly a way to get to know my culture – there is always something missing for me—I give myself the opportunity to celebrate my own culture and learn about other Hispanic cultures, too. So, it's never too late to learn about where you come from. Go ahead and reach out."
- Daniel Rauda, LASA President