DDI Good News |
Newsletter
DDI Good News
Welcome to the DDI family! Aaron Pagan is the new marketing communications specialist in the NTID Office of Diversity and Inclusion. His most recent position was as an account manager at ZP Better Together. Pagan graduated from RIT In May 2015 with a degree in Advertising and Public Relations. He was a MOCHA Cohort 2 member, on the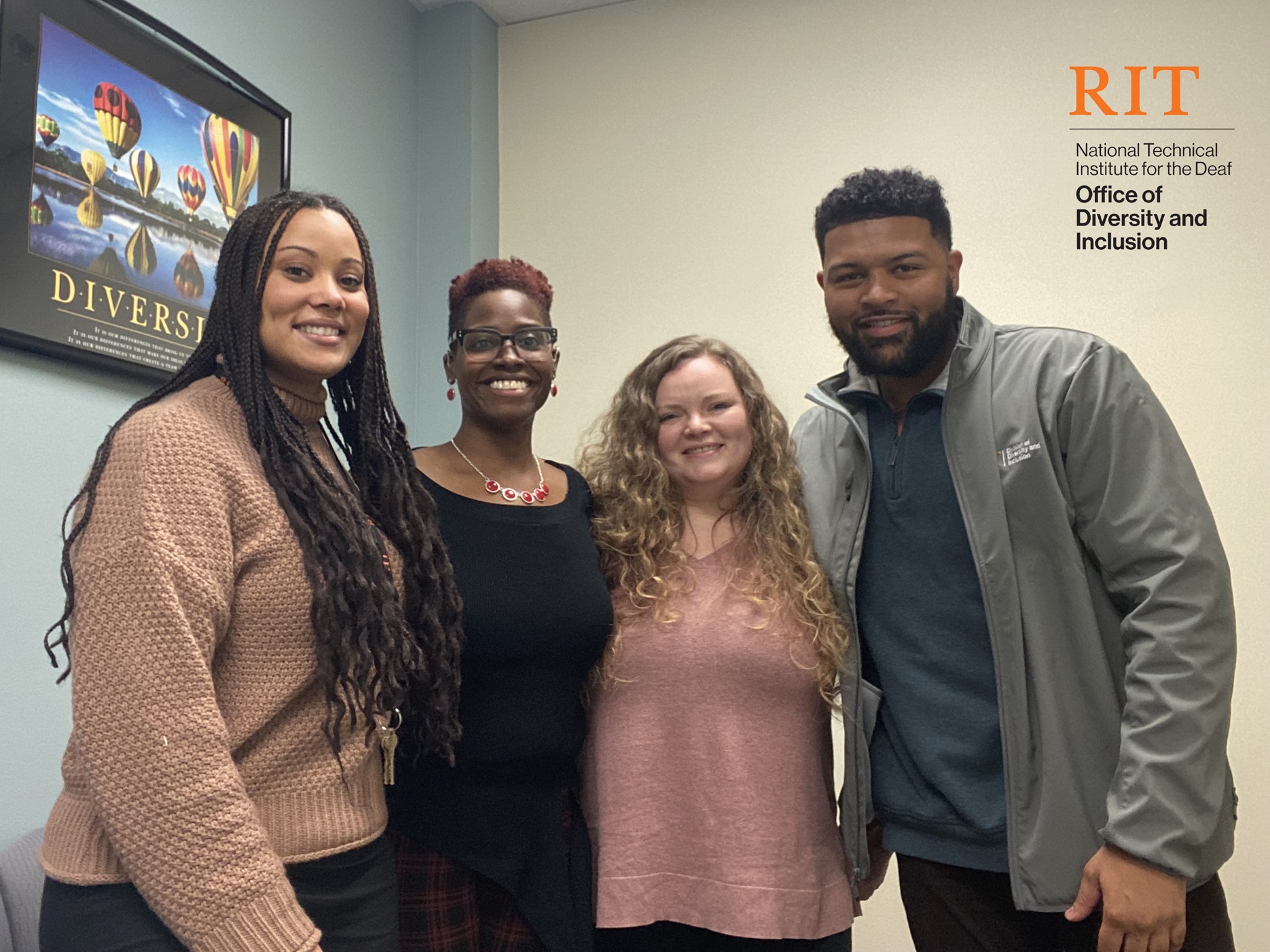 board of the Latin American Student Association (LASA) and worked as a marketing communications assistant in the College of Art and Design.
Also joining the NTID Office of Diversity and Inclusion is Erica Scorpio. She started November 1st as the NTID ALANA Staff Retention Specialist. Before this she worked as an American Sign Language interpreter for six years at the Department of Access Services. She is expected to complete her master's degree in Humans Resources in July 2022.
There is a lot going on in the Office of Faculty Diversity and Recruitment.
Donathan Brown, assistant provost and assistant vice president and Lorraine Stinebiser, director, held a professional development session, "Faculty in your Future?" at the 2021 SACNAS National Diversity in STEM Digital Conference in October. More than 250 attendees joined the presentation to learn more about crafting a compelling application for a faculty position, and making the move from grad student to professor.
Also in October, OFDR partnered with the RIT College of Science for Pathways to RIT, science edition for an "academic open house" to learn more about faculty career paths and opportunities. Department chairs spoke to the more than 40 AALANA and women PhD and postdoc scholars about the college's research focus, hiring process, culture and working environment.
ODR is featured in a new book, Diversifying Pathways from the Bachelors to the Professoriate. The open access resource guide highlights OFDR's efforts including the Future Faculty Career Exploration Program as best practices toward diversifying the professoriate. The book is available on the Academic Pipeline Programs website.
You can also find an excellent read on OFDR in the latest RIT University Magazine titled "Growing Diversity" written by our colleague Luke Auburn senior communications specialist. In addition to the article, you can also listen to the accompanying Intersections Podcast featuring Dr. Donathan Brown and Dr. Katrina Overby where they talk more about her experience with the program and transition to RIT, and the importance of these types of programs for scholars of color.
OFDR also presented the 2021 Changing Hearts and Minds award last month to the Golisano College of Computing and Information Sciences for its continued commitment to faculty diversity and inclusion.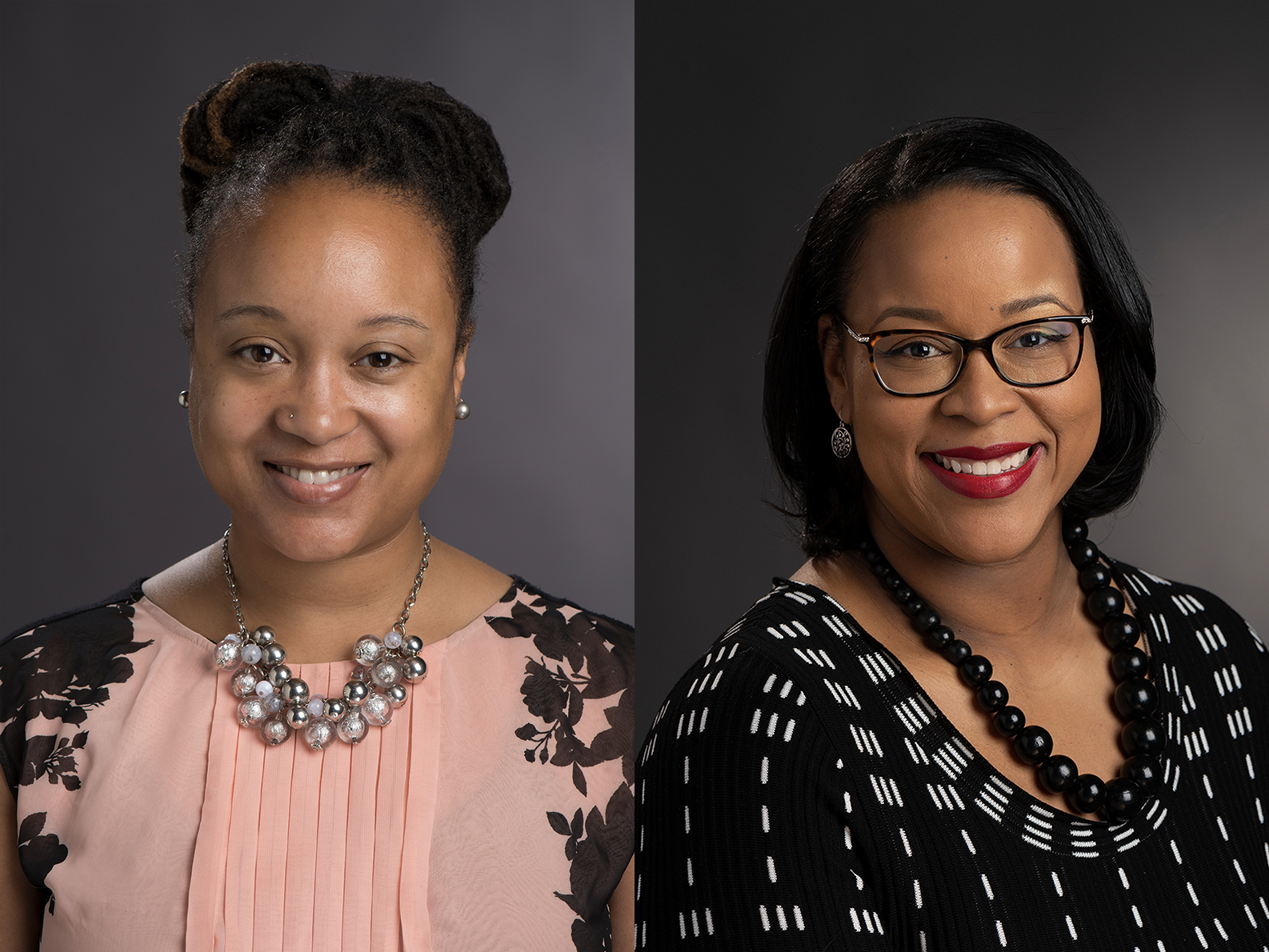 Congratulations to Tomicka Wagstaff and Stephanie Paredes, assistant director, Multicultural Programs on being named 2022 ATHENA International Young Professional Award finalists. The Greater Rochester Chamber of Commerce and its Women's Council affiliate, recognizes emerging female leaders, between the ages of 30 to 45 years old, who serve as role models and "demonstrate excellence, creativity, and initiative in their business or profession."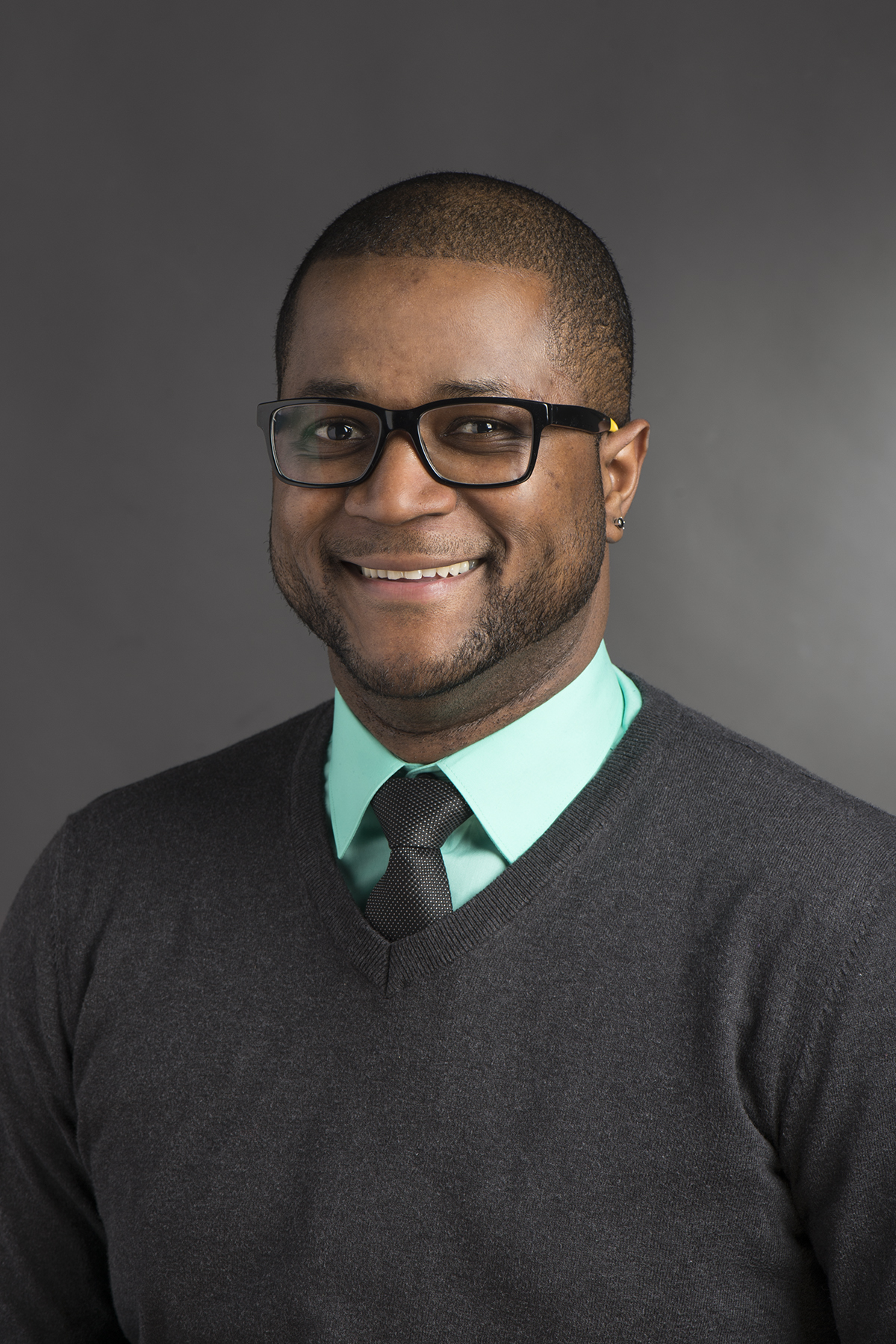 We send the warmest best wishes as we say farewell to two DDI colleagues. Antonio Williams, assistant director for HEOP has accepted a new position at the University of Rochester as director of Graduate Diversity Initiatives and will begin December 20, 2021. He has been at RIT for almost four years. He said, "Thank you DDI Family for the love and support you have shown me throughout the years since becoming a Tiger. I will miss all of you and will continue to make you proud." His last day with RIT is December 17th.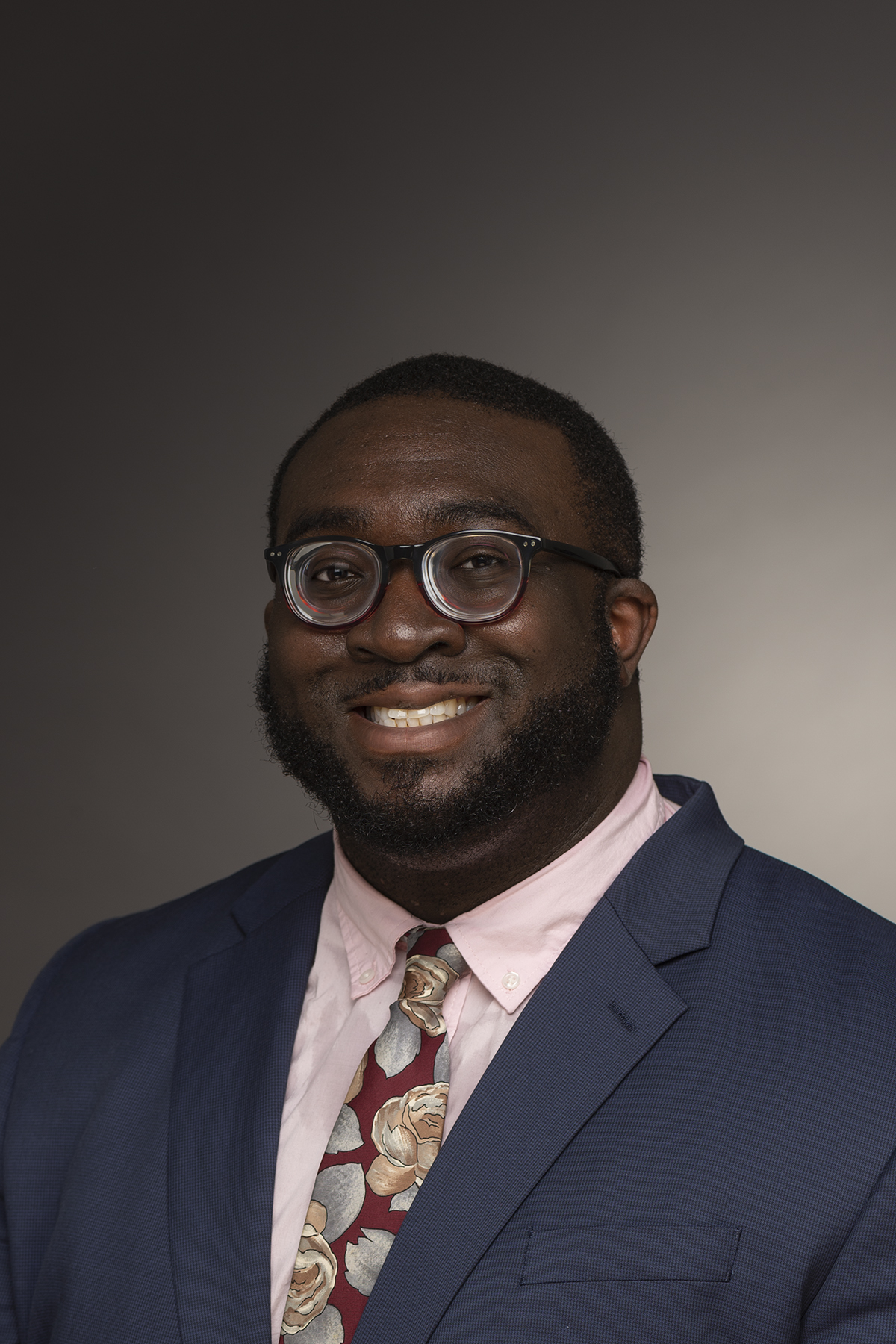 Theodore Adams, program director, Upward Bound, TriO Upward Bound, has accepted a position with the United Way of Greater Rochester and the Finger Lakes. He will work with the Community Impact Team, focusing on economic mobility within Monroe County and surrounding counties. Adams says, "During my time at RIT, I am most appreciative of the diversity the campus currently has and continues to work toward in the future. The cross-collaboration of departments has also been pleasant and very supportive." He will be at RIT through January 7th.