Longtime RIT Leader and Role Model Tomicka Wagstaff Accepts New Job Opportunity |
Newsletter
Longtime RIT Leader and Role Model Tomicka Wagstaff Accepts New Job Opportunity
"My legacy will be here with you for years to come."
For the last 13 and a half years, Tomicka Wagstaff has called RIT "home." As assistant vice president for student access and success in the Division of Diversity and Inclusion, she is responsible for a number of programs aimed at increasing student retention and graduation, including the Multicultural Center for Academic Success (MCAS), McNair/LSAMP, Upward Bound, Veterans Upward Bound and Women of Color, Honor and Ambition (W.O.C.H.A) of which she is a co-founding member.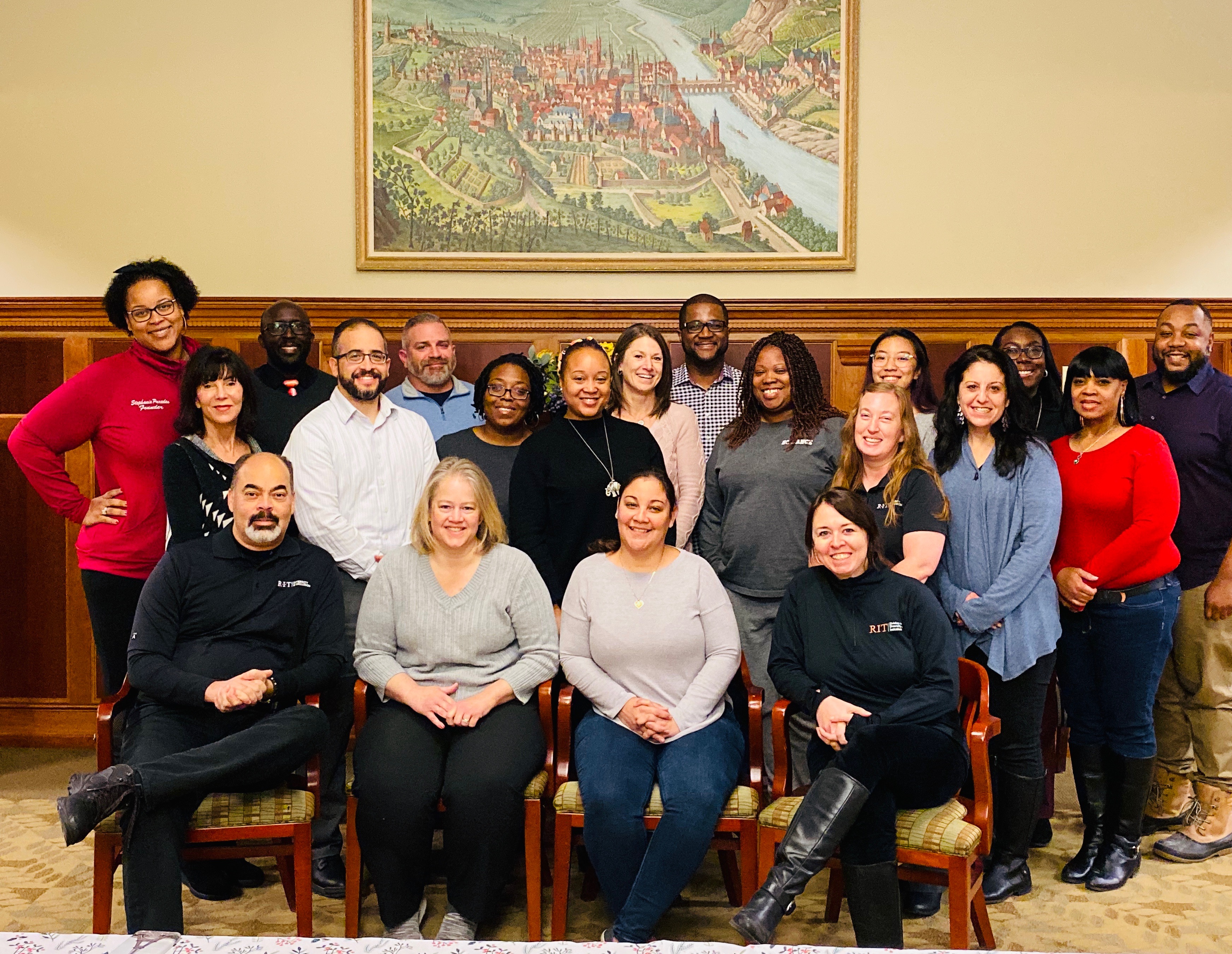 In those spaces, Wagstaff comes in contact with hundreds of students, helping them to achieve academic success. She also serves as a mentor to many students like Muniyath Chowdhury. Chowdhury is studying Robotics & Manufacturing Engineering Technology and will graduate in May 2022. She calls Wagstaff a role model for most, if not all, BIPOC students at RIT.
"Throughout my time as her mentee, and my time as a student of color on this campus, she's been present everywhere: from club meetings to major events held on campus. From every speech she has given, to every conversation I have had with her, Tomicka knows how to celebrate accomplishments and spread positivity in the midst of doubt and worry."
Wagstaff will continue that mentoring with students at a different institution. She has accepted the position of vice provost for diversity, equity and inclusion at the College of the Holy Cross in Worcester, Massachusetts and will begin that work early next year.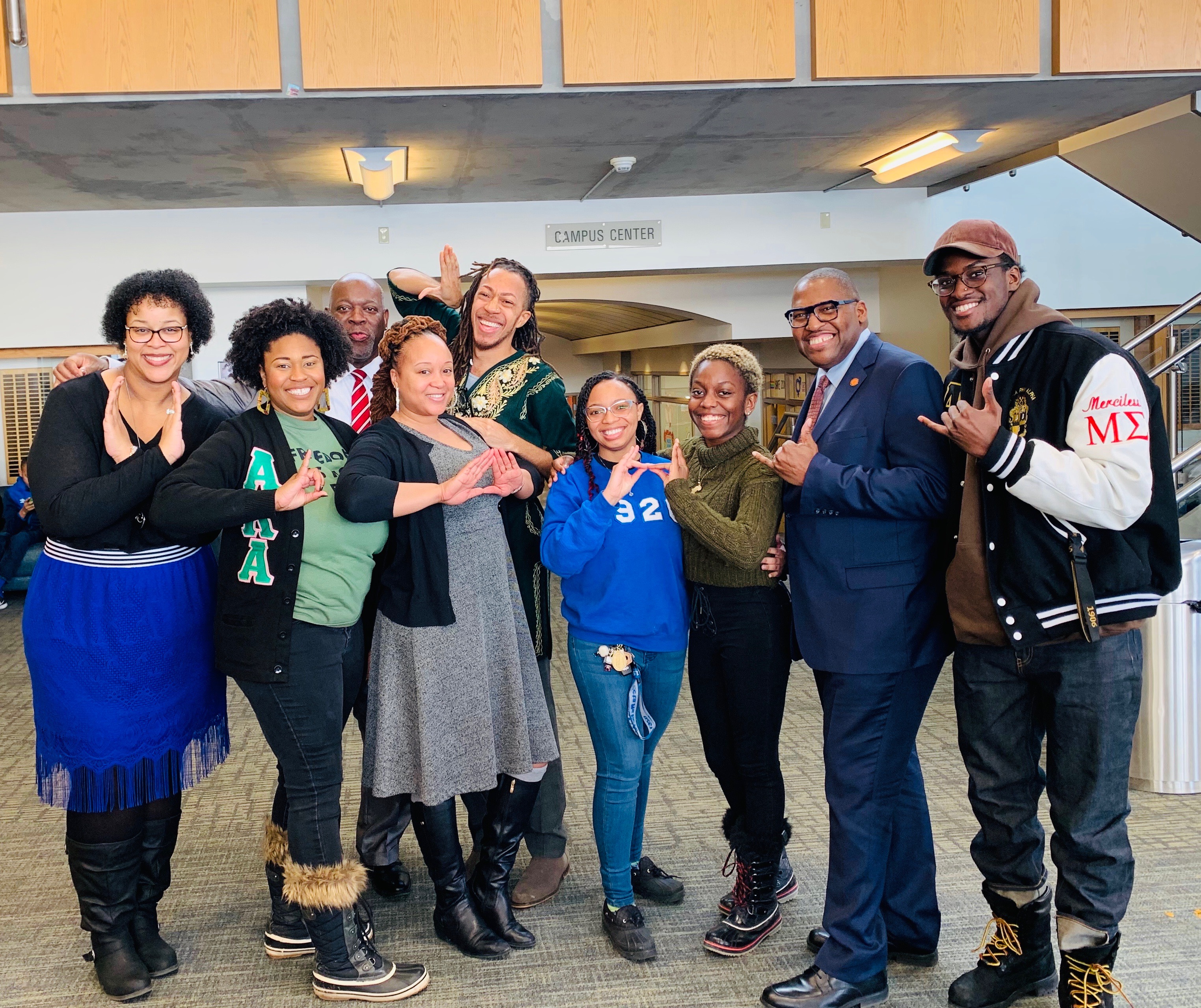 Wagstaff's love of education was sparked by watching her own mother, who recently retired after 40 plus years as a special education teacher and speech pathologist in Buffalo, NY. Over the years, others have been strong motivators and mentors for Wagstaff, including Ron Stewart, her sociology professor at SUNY Buffalo State College, Karen Jones, now vice president for diversity, equity and inclusion at Binghamton University, and a big influence has been Keith Jenkins, vice president and associate provost for diversity and inclusion. He has worked with Wagstaff during her entire time at RIT.
Says Jenkins, "Tomicka is a leader who has demonstrated consistent, sustained commitment to diversity, equity and inclusion. She has used her expertise, energy and creativity to make a profound impact on RIT and, in particular, our students. Tomicka not only cares about and encourages students' academic success but she is also focused on helping our students develop the life-skills they will need to be the constructive agents of positive change this world needs."
Wagstaff says the RIT community prepared her for this next step in her professional journey.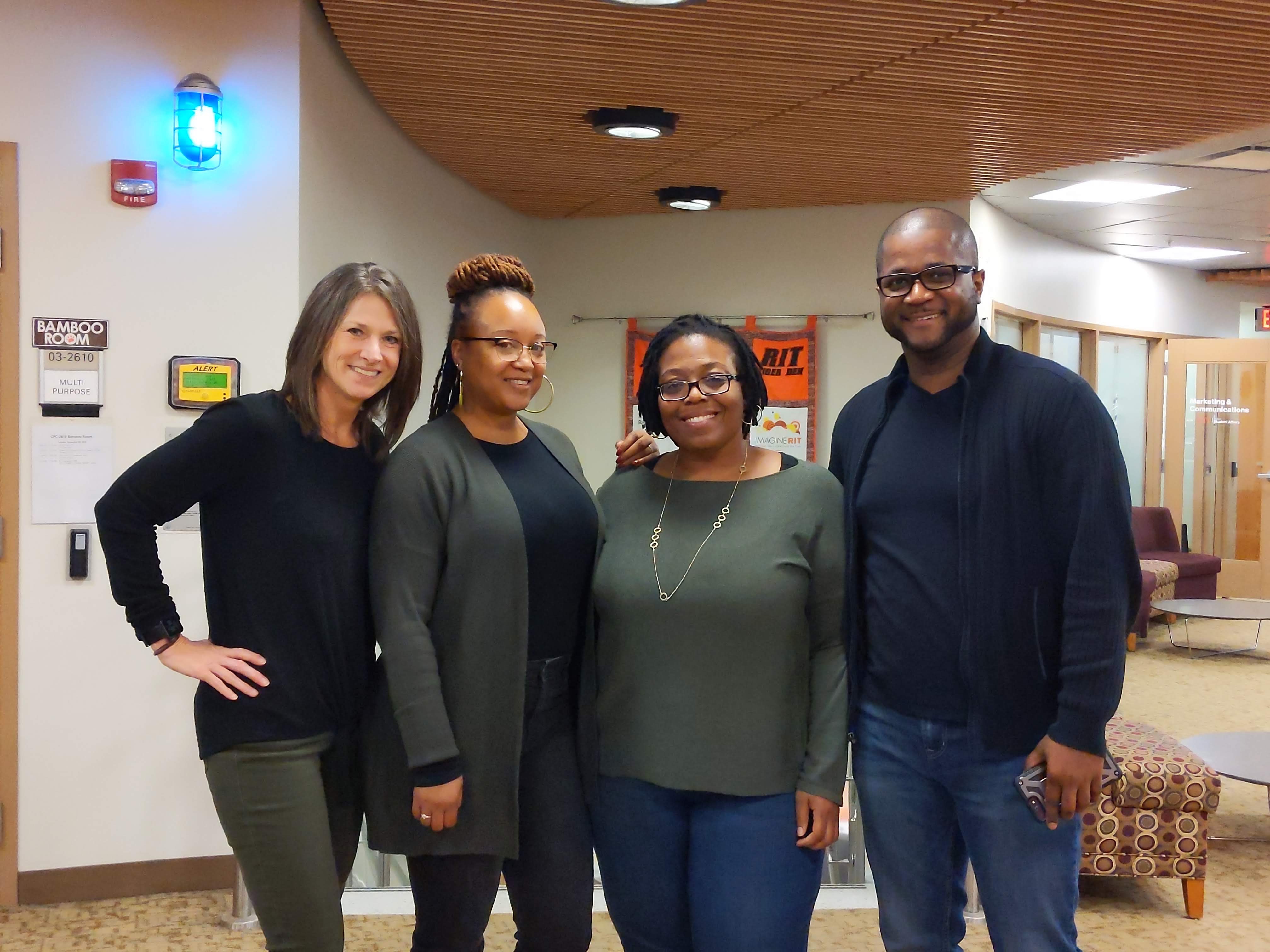 "It has been a pleasure and an honor to work with and learn from so many amazing faculty, staff and students. To my colleagues in DDI, thank you for your support, encouragement, laughs and for challenging me in ways that helped me grow professionally."
Wagstaff's list of professional accomplishments at RIT is long. Two years ago, Wagstaff was recognized in a new class of PI Millionaires, a designation given to RIT researchers or principal investigators who have achieved funding of $1 million or more since 2000. Wagstaff's total is $3.5 million not including foundation grants or gifts from donors. It is through her hard work and that kind of funding that helps McNair/LSAMP students conduct research with RIT professors.
Kate Torrey, program director, McNair/LSAMP says, "Through the McNair and LSAMP programs students are exposed to scholarly research and provided with resources to help them prepare for graduate education. Through the years we have seen McNair and LSAMP alumni, most of whom are the first in their family to earn a college degree, complete PhD programs, medical school, and law school. Tomicka's efforts in securing and leading these grants have provided access to important educational opportunities for hundreds of RIT students."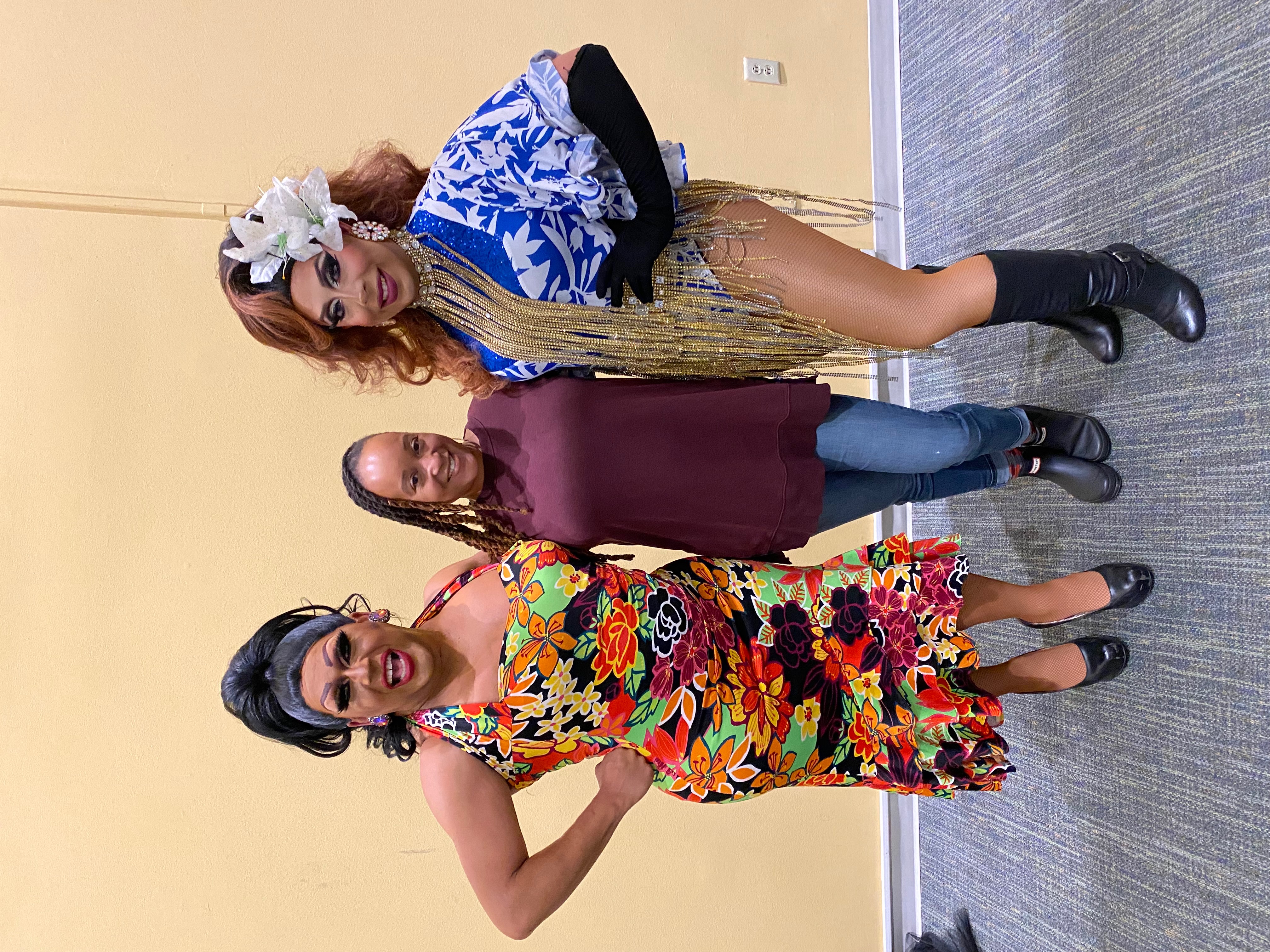 Wagstaff's impact is felt on and off the RIT campus. She is a frequent guest speaker and presenter on education and DEI work in local, state and national forums. But her real focus and energy has always been on helping students at RIT. She says they, in turn, have helped her too. 
"The students at RIT have kept me humbled, motivated and determined to impact change, if even at the smallest levels. Their resilience and grit are unmatched."
And students like Chowdhury call Wagstaff a "great role model" from whom they have learned a lot.
 "Tomicka has always been aware that her voice matters on this campus, especially in places where she is the only Black woman speaking on behalf of everyone else at the table. RIT students carry on the energy of true leaders, especially within the ALANA community, because of Tomicka who has built a strong foundation."
Wagstaff is cognizant of that. As she prepares to move forward in her professional journey, she says, "This is not goodbye as my legacy will be here with you for years to come. Go Tigers!"
"Although Dr. Wagstaff will be greatly missed at RIT, we applaud her appointment at the College of the Holy Cross," says Jenkins. "Such is testimony of the outstanding talents we have been graced with at RIT.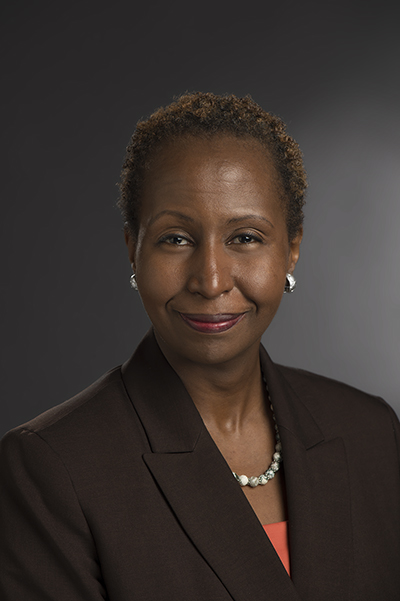 RIT is fortunate that others are poised to continue the great work Wagstaff has been committed to for so long. Jenkins explains, "As Tomicka transitions in early January, we are pleased that Dr. Phillippa Thiuri, currently a lecturer in the Management Department in the Saunders College of Business, has agreed to serve in the role of interim assistant vice president for access and success until a successor is appointed.  Dr. Thiuri started her career at RIT in 2005 and has held several positions, including Assistant Director in the Multicultural Center for Academic Success. Her work in Diversity and Inclusion started in 2000 as the assistant dean of students and multicultural affairs at Simmons College in Boston. Over the years, Dr. Thiuri's DEI experience has had considerable impact on her teaching and the cross institutional collaboration she has engaged in, including co-teaching the "Research in Cultural Settings" course with Dr. Makini Beck slated to run in Spring 2022 and will incorporate a study abroad experience in Dubai." Thiuri said, "I am excited to work with familiar colleagues in support of continued access and success of students in our programs. I look forward to serving RIT in this new capacity and grateful for the opportunity."
In spring 2022, Thiuri will dedicate 50% of her time to the Saunders College of Business and the other 50% of her time to the role of interim assistant vice president for access and success. Thiuri, who holds a Ph.D. in Higher Education Administration from Boston College Lynch School of Education and a MSEd in International Education Policy from Harvard Graduate School, will begin this new assignment on January 3, 2022. 
The search for the Assistant Vice President for Student Access and Success will commence in Spring 2022.