Sharing Your Holiday Gifts |
Newsletter
Sharing Your Holiday Gifts
It's the holiday season. Here are some "gifts" from your DDI colleagues. May they bring a smile, a new idea for a family tradition or a new spot to see some holiday lights!
Aleisia Allen, assistant vice president for NTID Diversity and Inclusion
"When my grandfather was alive and my grandma still cooked Christmas dinner on Christmas Eve, we used to stay up late as we could and then go to sleep. My grandfather will let us nap for a few hours and at 4 or 5am we'd be up opening gifts.  When my grandfather passed away, my mom came up with a new tradition to make the biggest and grandest Christmas breakfast on Christmas morning. I look forward to it because all of us got a good night's rest and I always thought it was fun eating breakfast on her "good china" in the dining room in PJ's."
Belinda Bryce, program director, HEOP
"Each year, my brother visits from Manhattan and brings a family gift whereby each family member selects a card from a deck. The one with the highest card gets to choose first from a box of similar gifts. Last year we got to choose from a group of wool socks from South America each with a different design. The year before, we each got to choose a ceramic tile from a group of different tiles. Last year, I got the lowest card and my brother got the second highest. He generously switched cards with me so I could get the socks I wanted."
Tina Chapman DaCosta, director of Diversity Theater
"My mother writes poetry and would often write Christmas poems about the true meaning of the season. I started doing the same, carrying on her tradition, writing short stories that chronicled the holiday experiences of my children when they were young. We also celebrate the birth of our first grandson, Rudra DaCosta, born on Christmas Day."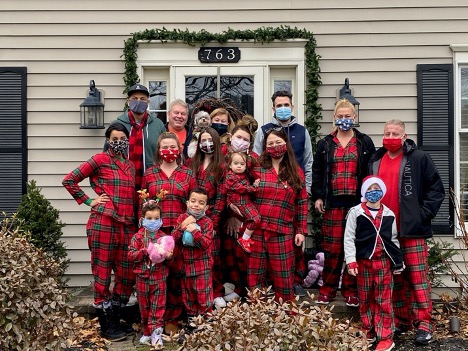 Rachel Mathews, director Veterans Upward Bound  
"I am looking forward to wearing matching PJ's with my family, dogs included. We also do a big Christmas breakfast, enjoying my mom's homemade Eggs Benedict and banana bread. And lots of Christmas music!"
Aaron Pagan, marketing communications specialist RIT/NTID Office of Diversity & Inclusion
"As I've just recently relocated, I'd say that I plan on driving to NYC to see my family and visit the famous Rockefeller Center tree, go ice skating in Central Park and enjoy some soul food at Melba's in Harlem. The holidays are so important to me as a family-oriented person so I try to make it all about good memories."
Erica Scorpio, ALANA staff retention specialist, RIT/NTID Office of Diversity & Inclusion
"For Christmas my partner and I are traveling to Paris. This will be our first time in Europe and we plan to visit the famous Eiffel tower, visit some Christmas markets and ring in the New Year in Barcelona, Spain by eating 12 grapes. The Twelve Grapes is a Spanish tradition that consists of eating a grape with each clock bell strike at midnight of December 31 to welcome the New Year. Once back in the states I plan to enjoy the company of my family and friends."
Taj Smith, director Diversity Education
"As for holiday activities, I don't really have any staples other than relaxing and watching a bunch of sports over several days. I'm looking forward to celebrating my first Christmas in my new home and providing others with gifts."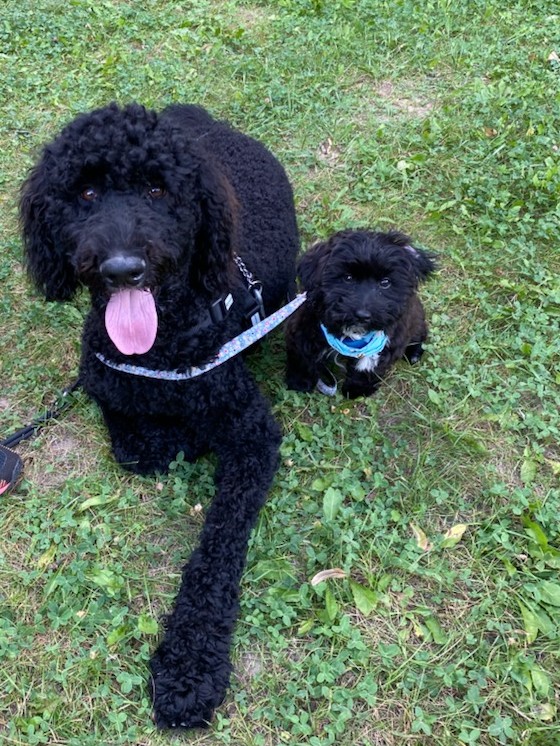 Sandra Whitmore, senior director of Operations
"I love the holiday time. It's a time to reflect and spend time with family and friends.  We always have matching PJ's each year that my girls open on Christmas Eve.  This year we are doing a slumber party on Christmas Eve, which includes pizza, popcorn, and of course watching Eloise at Christmastime.  It will be interesting as we have two puppies with us this year that we are so grateful for, Nala and Snowball (my granddaughter's puppy)."
Where to see some pretty cool holiday light displays:
Beauclaire Lane- Perinton
Stonebridge Lane -Pittsford
Middle Road-Rush/Henrietta
Academy Drive-Henrietta
Endicar Drive-Irondequoit
ROC Lights at Victor Hills
Santa Drive, Perinton
Jamee Lane-Gates
Lowden Point-Greece
Bay Road
Lamberton Conservatory