Into the ROC schedule announced
Students to visit highlighted spots to learn more about Rochester's history, heritage, and people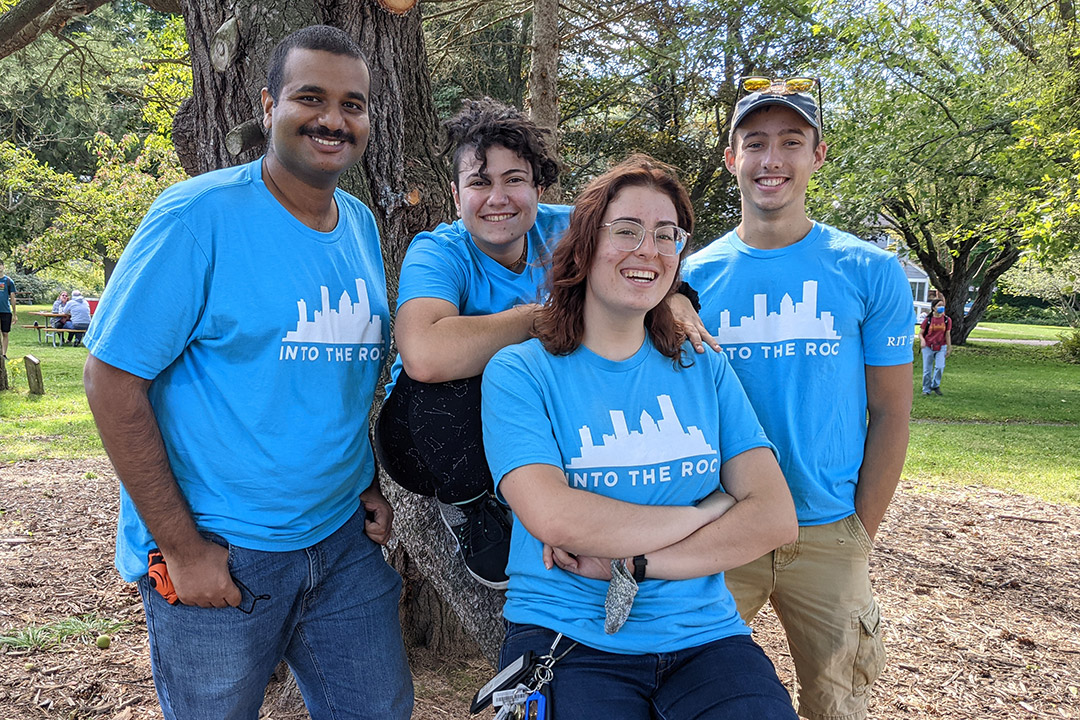 Into the ROC, a popular way for Rochester Institute of Technology students to explore and volunteer in the area where they attend school, has released its spring schedule, which includes maple syrup harvesting, museum tours, and a coffee crawl of local coffee roasters.
More than 3,500 students have participated in the free Into the ROC programs since the series was launched in the fall of 2017. It began as a way to provide a gateway to Rochester for students from other areas and is meant to propel them into further exploring Rochester on their own.
And ultimately, it is hoped some of the students will want to make Rochester their home after they graduate.
"Personally, Into the ROC has allowed me to see the potential Rochester has," said Sinclaire Ogof, a second-year public policy major from Lake Ariel, Pa. "I learned a lot of history and the cultural side of Rochester. One trip we did a running tour, we went to various landmarks around the city, and learned how it began with industrialization on the Great Lakes and Erie Canal. That was really interesting."
Ogof visited the Strong Museum of Play one evening with hundreds of students from other colleges, exploring the museum on a game night and seeing what it had to offer.
She also visited Cumming Nature Center in Naples, N.Y., during their winter festival last year, and Genesee Country Village and Museum in Mumford. Buses take the students to and from the various locations.
The excursions, run by RIT's Center for Leadership and Civic Engagement, are given one of three categories: "People," "Places," or "Possibilities," that allow students to volunteer to better know the mission of partnering nonprofits. This semester, students will visit a homeless shelter, build frames for houses for Habitat for Humanity, and they will repurpose unsold produce from the Rochester Public Market, partnering with Flower City Pickers.
"Many times the events will partner with another organization that has more knowledge of the area and its issues," Ogof said. "We can learn from them."
Students are strongly urged to register on CampusGroups in advance, as some venues, due to COVID protocols, are limited for space. Tonight's event, from 8:30-11:30 p.m. at the Strong Museum of Play, can accommodate up to 300 RIT students. Buses will be leaving each half hour from RIT.
This semester's Into the ROC events include:
Feb. 11: College Night at the Strong Museum of Play
Feb. 26: Kettle Ridge Farm, learn about maple syrup manufacturing and sustainability
March 20: Maple Sugar Festival, Genesee Country Village and Museum
March 26: Coffee Crawl
April 2: GEVA Theatre Dinner & Conversation
April 8: Framing Frenzy for Habitat for Humanity
April 9: Volunteer at House of Mercy
April 16: Flower City Pickers, Rochester Public Market
Topics