SpringFest provides mix of entertainment, trips, community service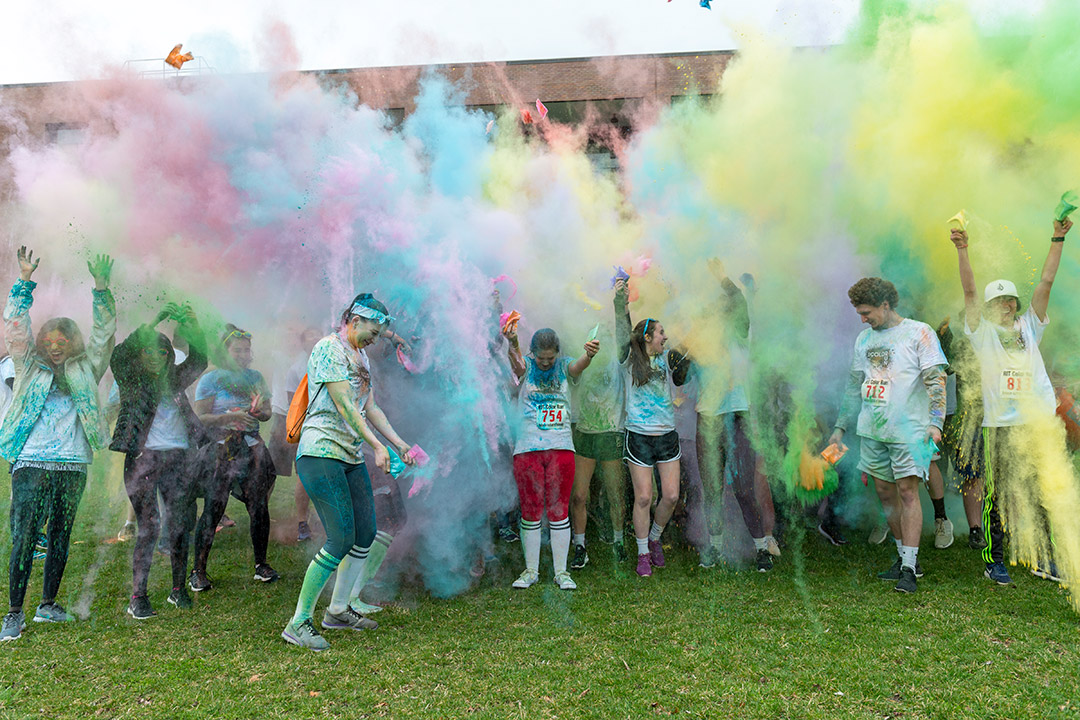 Preparing meals at a Rochester homeless shelter, a dance in the dark with glow sticks, and shopping in Niagara Falls are just some of the 17 events planned for this year's SpringFest, which begins Thursday and continues through Sunday.
The event for RIT students is being coordinated by Student Affairs in collaboration with the College Activities Board and several student clubs and organizations.
"We are celebrating spring and encouraging students to join in on the festivities," said Bill St. Jean, associate director for the Center for Campus Life. "There are a variety of events and activities this year to give students a break from end-of-year studies and celebrate springtime."
From 11:30 a.m. to 1 p.m. Friday, Passing the Torch will be held in Ingle Auditorium. The annual event honors women and nonbinary students who are graduating. Graduates are asked to leave a piece of advice that will be given to an incoming student at the Lighting the Way ceremony in August.
Friday evening, Dance in the Dark is scheduled from 8 to 11 p.m. in Frisina Quad.
Free roller skating, arcade games, an escape room, and airbrush tattoos are planned Saturday during the Stranger Fling from noon to 4 p.m. in the Gordon Field House, along with ice cream, waffles, and soft pretzels.
And live music from Fruit Salad will be performed in the Davis Room from 8-11 p.m. Saturday.
Visit the SpringFest website for a complete list of scheduled activities.
Topics