Students help communities during spring break
Volunteer projects done in Georgia, Louisiana, Virginia, and West Virginia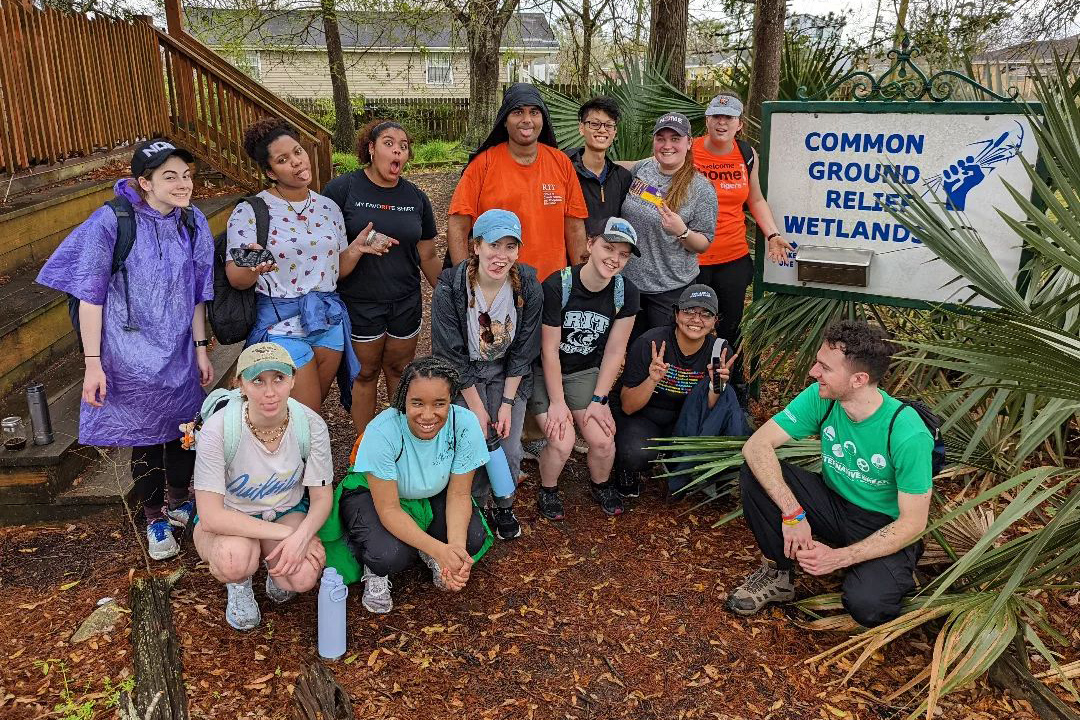 Rochester Institute of Technology students planted trees in Louisiana, revitalized farms and greenhouses in West Virginia, and repaired hiking trails in Georgia and Virginia as projects during this year's Alternative Break.
Forty-five students were able to participate in volunteer work during their traditional spring break. The Center for Leadership and Civic Engagement, which organized the trips, worked with local nonprofits that determined what work needed to be done in their communities.
Dmitry Selin, a third-year computer science major from Philadelphia, Pa., was with a group of RIT students who traveled to Wheeling, W.Va., to work with Grow Ohio Valley. The students helped revitalize local farms and greenhouses and helped construct a community food processing center to help local farmers and others in the area with food insecurities.
"Throughout the trip, I was constantly engaging with the community I was serving. This gave me a focused lens on today's poverty," Selin said. "I learned not only the hardships that people with food insecurity face, but possible solutions on how to rebuild a community."
Wesley Wong, a fourth-year biotechnology and molecular bioscience major from Little Neck, N.Y., was with a group who traveled to New Orleans to work with Common Ground Relief, a nonprofit focused on wetland restoration and local disaster relief.
"We worked to pot and plant 448 trees of different varieties across two regions of Louisiana with intentions of the growing tree roots holding the loose soil in place," he said. "This allows the tended region to better survive flooding events from storms and hurricanes. While we were only able to participate in tree potting and planting, we've gained so much knowledge from a veteran CGR member as well as the two co-directors not only about the task assigned to us, but the history and importance in the work that we do."
Wong said he will never forget this experience, nor those he worked with.
"They have provided such a positive and energetic environment, despite the cold and wet weather, and I think this sense of family and the work that we did really embodies the ideals of Alternative Break," he said. "I really hope that I will be able to maintain the connections I made on this trip even after graduation."
Other students worked with the American Hiking Society in Cloudland Canyon State Park in Georgia and in Kiptopeke State Park in Virginia.
Topics