Recently Released: Fragile Equilibrium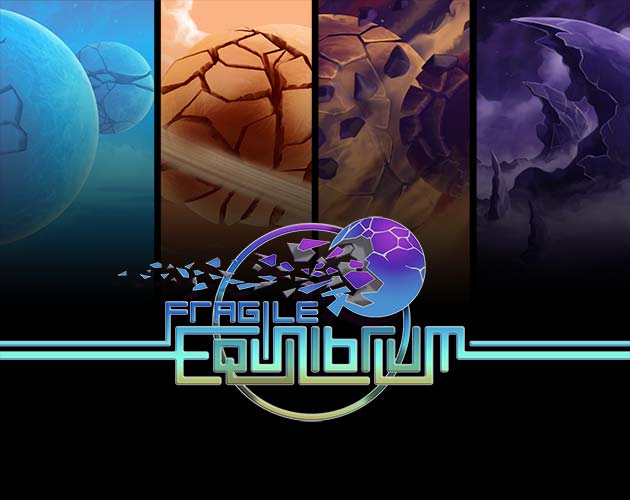 Fragile Equilibrium is a game about the imperfection and impermanence of life. It is a reflection on transience, a balancing act between progress and regrowth, a reminder to find beauty in decay and inevitable destruction. Using old school "shmup" mechanics and forms, Fragile invites the player to explore a world of quick actions, forced decisions, and subtle strategy: but with each decision, the player falls ever out of balance.
Fragile Equilibrium is our second Xbox One title. In 2016, we released Hack, Slash & Backstab, becoming the first university in the country to release a title on this platform.
Fragile Equilibrium is available for free on Xbox One, Windows Store, Steam and itch.io
The Fragile Team:
Shipped game:
Lead Artist, 3D Artist and Coordinating Designer, Chris Robinson
3D Artist, Michael Miller
Concept Artist and Poet, Roen Cloutier
Boss Rigging, Connor Charron
Development Lead and Gameplay Programmer, Michael Cooper
Development, Noah Ratcliff, Rowan Waring, Aidan Markham
Level Design, Joel Tom, Michael Cooper
Original Soundtrack Composer and Producer, Rowan Waring
Additional Music Composition and Audio Design, Daniel Grissom
Sound Effects, Rob Mostyn
Lab Manager, Systems Engineer and Technical Advisor: Dr. Christopher Egert, RIT School of Interactive Games and Media
GFX Artist, 3D Engine Support, Chris Cascioli, RIT School of Interactive Games and Media
2017 Research Studio (Alpha 2 coursework and development)
Nate Stevens, Project Manager
Ellen Chen
Michael Cooper
Aidan Kaufman
Luke Miller
Chris Robinson
2016 Research Studio (Alpha 1 coursework and development)
Veronica Lesner, Project Manager
Frankie DiPieto
Everett Kline
Nickolas Santiago
Ben Connick
Michael Cooper
Matthew Fasman
Jeffrey Karger
Paolo Orso-Giacone
Charell Davis
Ellen Chen
Sean Herman
Julieanne Giorlando
Fragile Equilibrium was produced in residence at MAGIC Spell Studios under the direction of Professor Andrew Phelps.