Home Page
Research highlight: we are blurring the lines between film and games with virtual production
---
Virtual production is the current revolution in film and media production, representing the deployment of extensive computer-generated graphics, 3D art, motion capture, in-camera visual effects, and real-time rendering via game engines. With partners and alumni from Epic Games to The Third Floor and most of the major Hollywood studios pioneering these technologies, RIT is building a full research and learning ecosystem around these emerging workflows.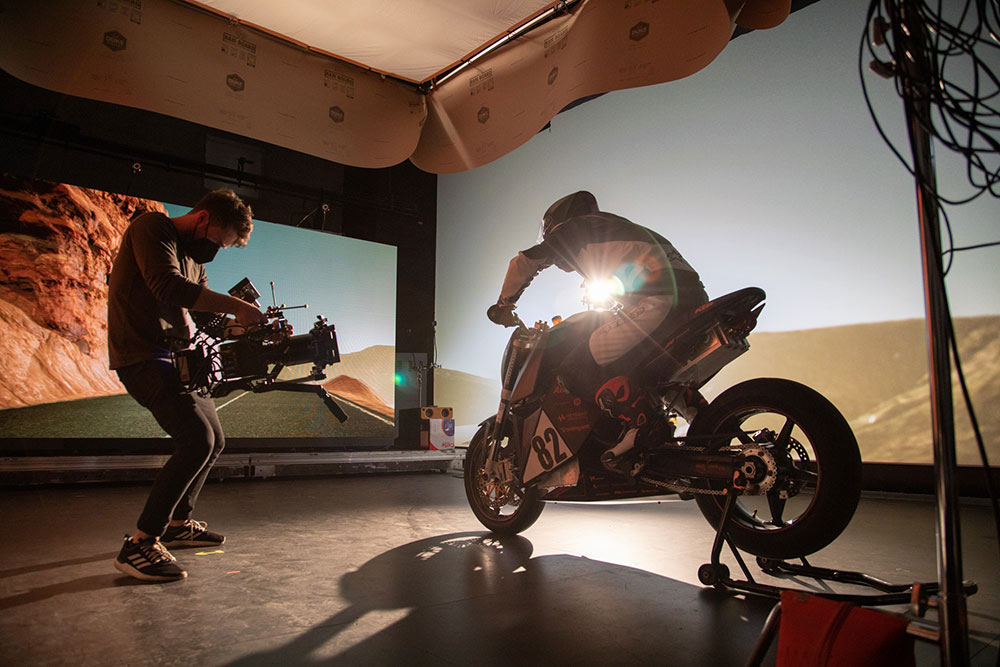 Statistics
Learn
world-class curriculum from design, film, animation, and game development
Research
cutting-edge technology, new solutions and the convergence of digital media disciplines
Make
resident student teams, creating and publishing new media experiences
Commercialize
entrepreneurial minds, starting their own studios and founding new businesses

Sound Stage
World-class facilities, including: 7,000-square-foot sound stage and post-production sound mixing and color correction facility suites for both educational and commercial productions

Virtual Tour
Step inside our 52,000 square foot state-of-the-art facility devoted to digital media research and production.