About
At MAGIC, we believe that we learn by making. This guiding principle informs our work and our relationships and is at the heart of what we do.
Founded in 2013, the RIT Center for Media, Arts, Games, Interaction & Creativity (MAGIC) is two distinct entities housed within a new 52,000 square foot facility known as MAGIC Spell Studios.  Across both sides we passionately pursue our missions of learning, research, entrepreneurism, commercial outreach and project showcase.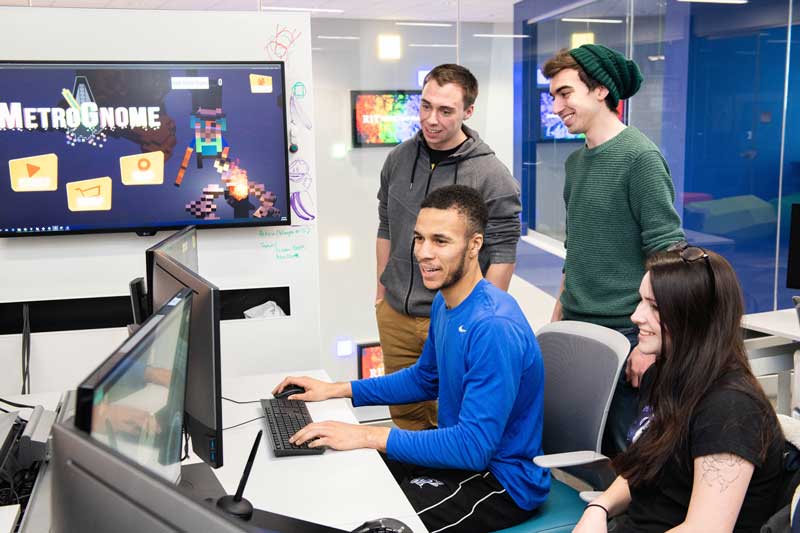 The MAGIC Center promotes the academic mission of the university, capitalizing on the energy, synergy, and convergence of multiple academic programs through project-based curriculum, faculty research and scholarship. MAGIC is a digital sandbox for students and faculty pushing the boundaries of technology, art and design!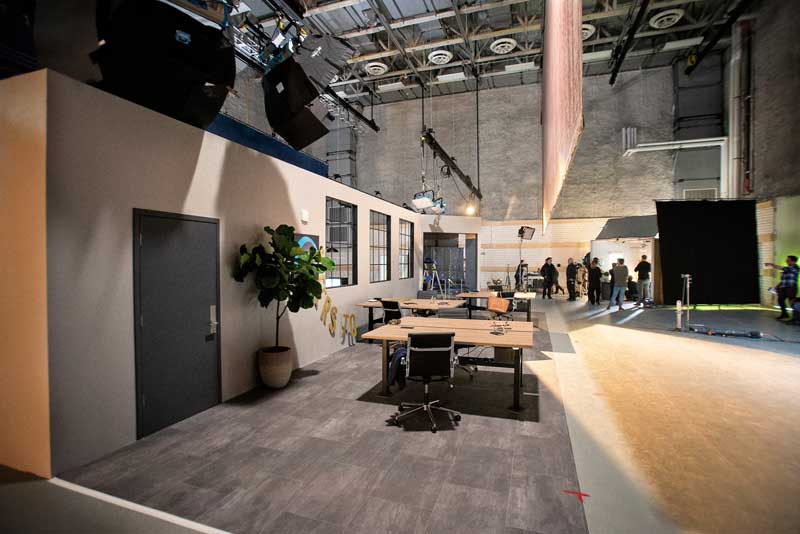 MAGIC Spell Studios exists to support the entrepreneurial ambitions of our students and faculty who are seeking to publish and distribute films, games and interactive experiences or start new digital media businesses.  It also serves as a home to outside commercial activity in film production, digital design, and game development, welcoming companies to interact with RIT's best creative minds.