School of Design

Overview
The School of Design is ranked among the best, with Business Week naming it one of the top 10 design schools in the country. Effective design combined with creativity and professionalism are the school's tenets. Using both technological and theoretical approaches to find solutions to design problems, students work with award-winning faculty who are creatives, critical thinkers, and innovative problem-solvers. Students have access to state-of-the art laboratories and computer facilities as well as the Cary Graphic Arts Collection and the entire archive of renowned designers Massimo and Lella Vignelli, housed in RIT's Vignelli Center for Design Studies.
6
Number of designs from the industrial design program's Metaproject senior studio that are currently in production through various companies.
12
Our Fab Lab is equipped with 12 3D printers - in addition to laser cutters, CNC routing devices and other technology - to complete submitted projects by students, faculty, and staff.
20
Faculty are professional members or affiliates of more than 20 national, international, and local organizations.
---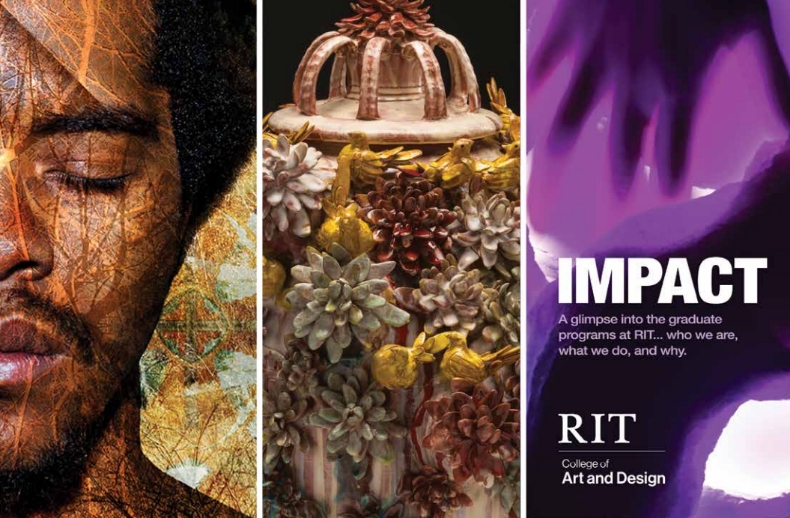 ---
Graduate Viewbook
Our inspired graduate programs empower students by placing collaboration, advanced studio practice and research at their core.
---
---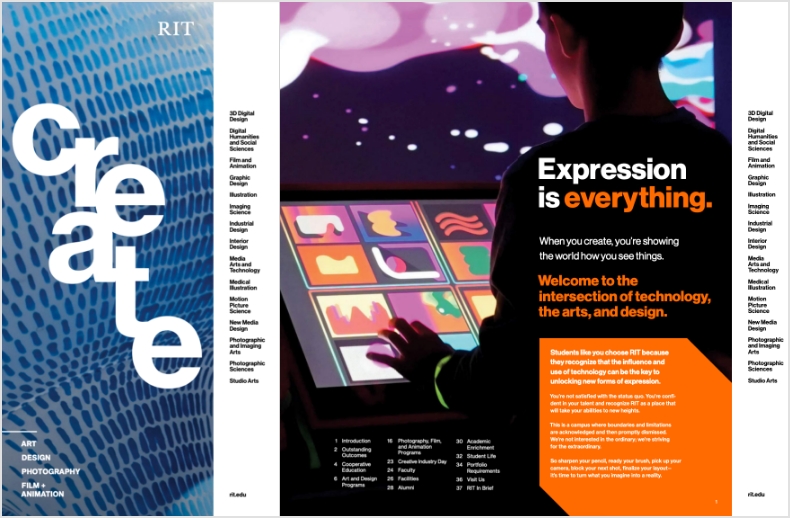 ---
Undergraduate Viewbook
The College of Art and Design is RIT's intersection of technology, the arts and design — where creativity and innovation are boundless.
---
---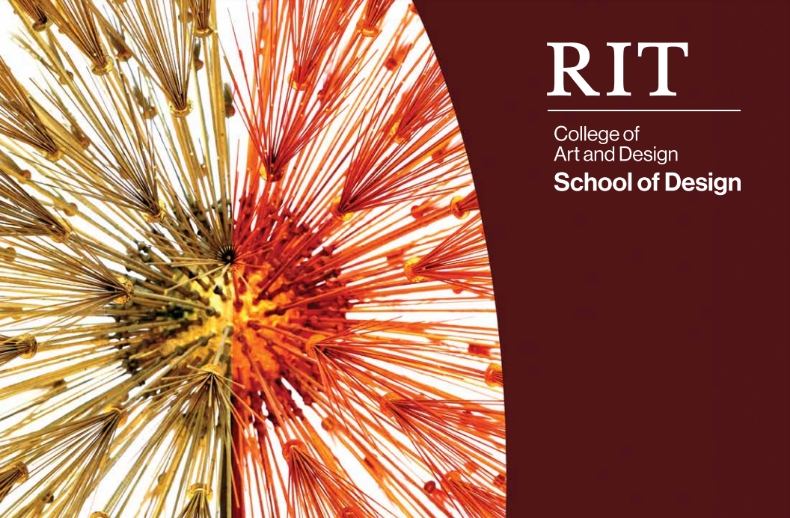 ---
School of Design Brochure
Our design programs empower students to solve design problems with socially-conscious and innovative solutions.
---
Latest News
June 15, 2022

RIT Vignelli Center partners with Corning Museum of Glass to host design workshop

The Vignelli Center for Design Studies is hosting a week-long Summer Design Workshop in partnership with Corning Museum of Glass. Held from June 11 to 18, the workshop is an opportunity for professional designers to utilize the resources at the Vignelli Center and Corning Museum of Glass.

June 13, 2022

Marla Schweppe, former 3D digital design program chair, retires after nearly three decades at RIT

Since graduating its first four students in 2011, the 3D digital design program—one of the first of its kind in the country—flourished under the tutelage of Marla Schweppe, who retired in December after nearly 29 years at RIT's College of Art and Design.

May 18, 2022

Student-crafted beer glass design to hit store shelves

Emily Castrichini, winner of the graphic design program's beer glass design competition in partnership with Belgian beer brand Duvel, will see her Rochester-inspired goblet sold as a special-edition glass at Wegmans locations.
Featured Work
Portfolio Showcase
Visual Communication Design MFA students to dive deep into emerging and future design, technology, interaction and motion trends.
View More

about Portfolio Showcase
Featured Profiles
Medical Device Designs
RIT students in the Industrial Design (BFA and MFA) and Graphic Design programs showcased the power of industry partnership as they worked with medical technology company Stryker to design home...
View More

about Medical Device Designs
Design Research
Adam Smith, Alex Lobos
Research in design is unique at RIT's College of Art and Design. We discover new ways of solving problems in an environment brimming with endless possibility. Not only do students have...
View More

about Design Research
Undergraduate Programs
Innovative and creative design solutions that enrich the ways in which people live, work, and play is the emphasis of the school's undergraduate programs. The school offers BFA programs in 3D digital design, graphic design, industrial design, interior design, and new media design.
Graduate Programs
The School of Design offers two MFA programs and an MS program. The MFA in visual communication design focuses on all areas of design, including graphic design, user experience/interaction design, design studies, motion graphics, and 3D digital design. The MFA in industrial design includes seminar courses in design history and research and studio courses focusing on sustainability and design process. Meanwhile, the MS in integrative design establishes a variety of creative design thinking techniques in multiple areas.
Student Resources
For internal College of Art and Design resources such as academic information, forms, FAQs and more, visit inside.cad.rit.edu. For information about academic advising, visit here.