School of Film and Animation

School of
Film and Animation
Overview
The School of Film and Animation is where the timeless art of filmmaking meets cutting-edge technology. It's a creative community that allows students to explore their talents in the art of filmmaking or the science and technologies used in the motion picture industry. Students discover their unique potential, experiment with ideas, and express them to the world. Guided by award-winning faculty who exhibit their work around the world, students are prepared to pursue successful careers across a wide spectrum of industries upon graduation: motion picture, television, and non-broadcast. Alumni have gone on to hold research engineering roles at places like Sony and Dolby and have positions in filmmaking and animation at Walt Disney Animation Studios, Lucasfilm, and myriad other reputable companies.
Students have access to professional-level opportunities, such as Coca-Cola Refreshing Films, a program affording college students a chance to create content for the big screen. Film and animation students won the 2022 program and had their short film shown nationwide in Cinemark and AMC movie theaters.
Study Away: LA
The School of Film and Animation's recently launched Study Away: LA program allows students to benefit from a West Coast classroom at the epicenter of the filmmaking universe. The program gives students the opportunity to spend time in Los Angeles for a semester, directly networking and working side by side with industry professionals while gaining a hands-on understanding of the film industry's culture. The inaugural fall 2022 cohort includes 16 students who are interning at top studios and companies and taking two courses that complement the study-away experience.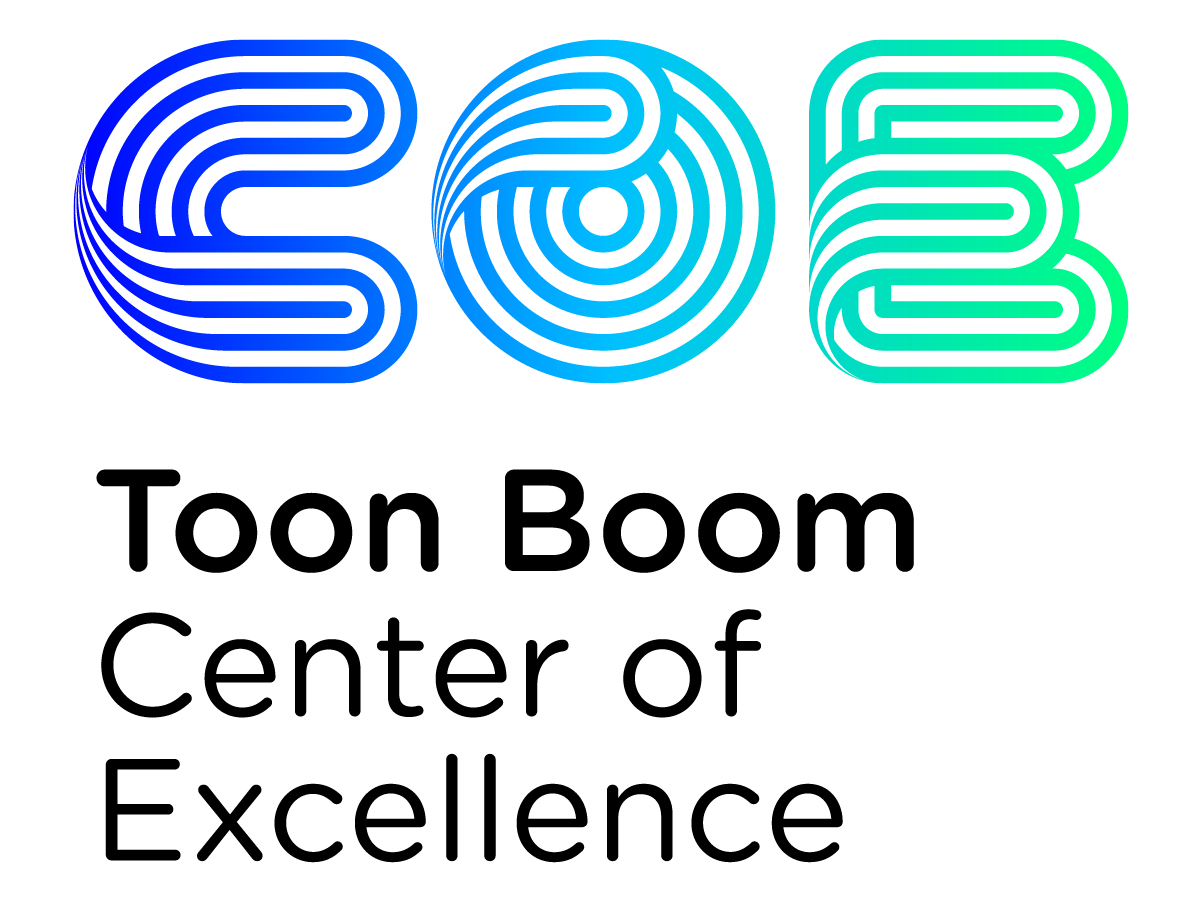 Access to industry-leading software
RIT's School for Film and Animation is a designated Center of Excellence (COE) by Toon Boom Animation, a leading animation and storyboarding software company. Toon Boom software is utilized by prominent studios, such as Disney, DreamWorks, Netflix and more, in the creation of feature film, animation and TV Series. As a Center of Excellence, RIT is recognized as a reliable source of industry-standard training and an enhanced educational environment through exposure to Toon Boom software.
960
The school's equipment cage has 960 video- and audio-related items available for students to check out in support of projects and other coursework.
77K
Combined, the School of Film and Animation and MAGIC Spell Studios — which expands the capacity of the school while supporting research and entrepreneurial activities in the area — provides 77,000 square feet of facility space.
100s
Alumni have earned hundreds of screen credits for their work on major motion pictures and popular TV shows — from Frozen to Rogue One to The Simpsons and much more.
Featured Work
Simorgh
A film by Meghdad Asadi '13 MFA (Film and Animation), assistant professor in the School of Film and Animation
View More

about Simorgh
Video Game Development
"That Damn Goat!" is a party game where chaos reigns, frustrations mount and everything you think you know about your situation is instantly thrown out of whack by a head-butting goat with magical...
View More

about Video Game Development
Featured Profiles
Launching an educational series
Chelsea DeMott Wildey
Film and animation MFA student Chelsea DeMott Wildey led an animation team in the creation of the series ScienceLore through the MAGIC Maker Program.
View More

about Launching an educational series
Undergraduate Programs
The film and animation (BFA) degree offers options in animation and film production, with the curriculum supplying an experience unlike any other that spans the entire creative spectrum. The unique motion picture science (BS) program produces graduates who may not be artists directly involved in the motion picture industry but support the field with the science- and engineering-based education they receive. In the program, students learn how to address complex motion imaging workflow issues.
Graduate Programs
The film and animation (MFA) program is designed to educate complete filmmakers. With four options within the program — 2D animation, 3D animation, production, and screenwriting — students obtain the advanced training required to create remarkable live-action production, scripts, and animations that facilitate career success.  
Graduates of RIT's film and animation MFA work as artists, filmmakers, and storytellers at the world's leading animation and live-action studios, including Disney Animation Studios, DreamWorks, and Nickelodeon.
Learn more about the

Film and Animation MFA

program
Student Resources
For internal College of Art and Design resources such as academic information, forms, FAQs and more, visit inside.cad.rit.edu. For information about academic advising, visit here.