Home Page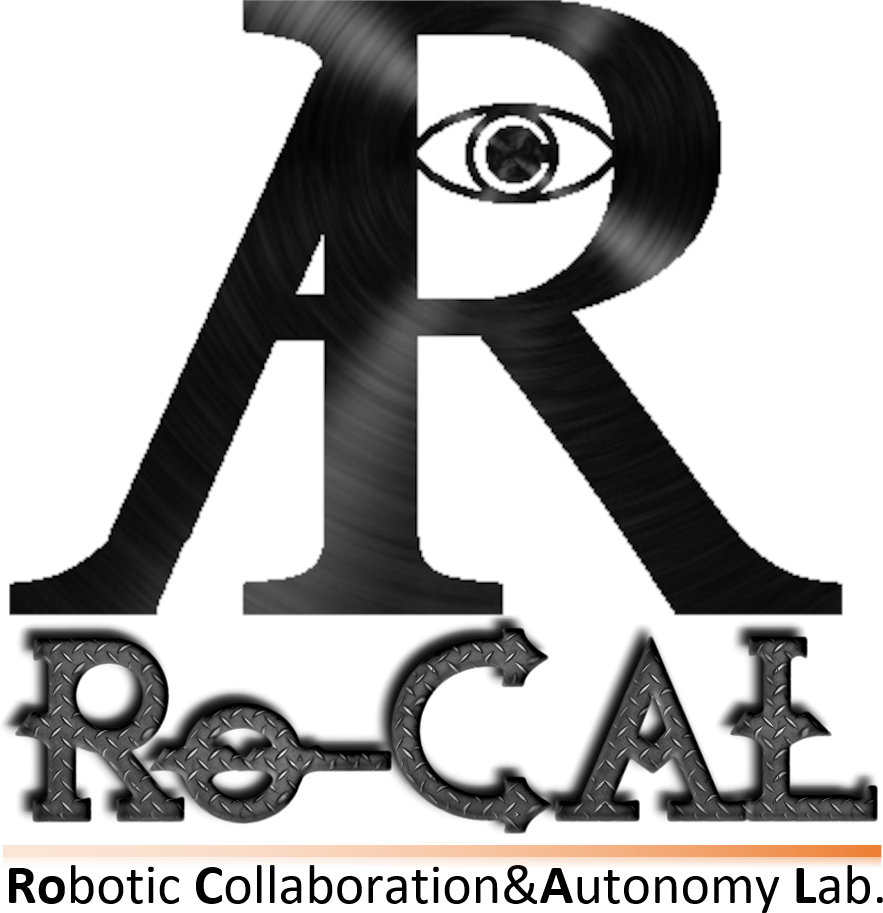 ​
The RoCAL (Robotic Collaboration and Autonomy Lab.) is a research group founded and led by Prof. Yangming Li at Rochester Institute of Technology. 
RoCAL endeavors to improve the performance and reliability of robotic collaborative environmental perception, motion planning, and robot learning, through probabilistic methods and learning techniques.
Announcement:
RoCAL has openings for:
strongly self-motivated Ph.D. students and visiting students or scholars, who are interested in collaborative robotic perception, control, and learning.
opening for research assistant positions for 1) mobile robot cooperative perception, 2) surgical motion analysis, and learning.
Please email your CV and cover letter to yangming.li at rit.edu for more information.
Team Members